ALBUM REVIEW: Anna Von Hausswolff comes to her own with Dead Magic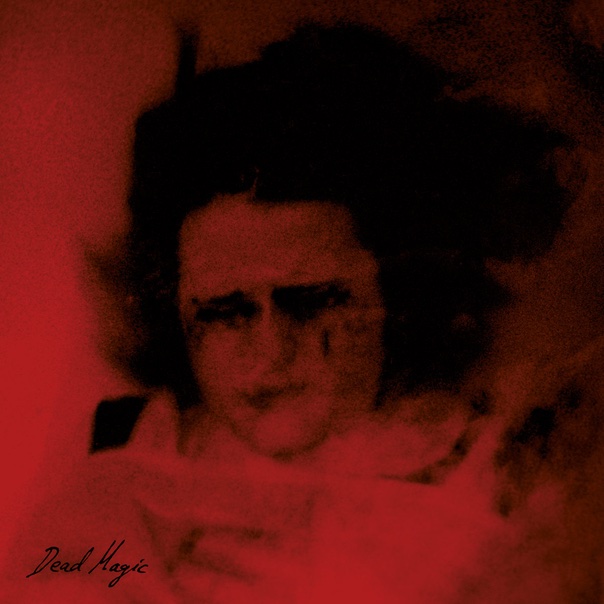 Just as Deep Purple organist Jon Lorde complemented Ritchie Blackmore's acrobatic guitar shredding, Swedish singer-songwriter and organist Anna Von Hausswolff uses her atmospheric touch to drive a unique blend of folksy doom metal, classical ambient and gothic aesthetics. She matches the volume and weight of such abysmal heaviness with huge church organs, punching through distorted guitar drones with the power of her instrument.
Dead Magic
Anna Von Hausswolff
March 2
Her approach has steadily developed over the past eight years, gaining notoriety in the underground music scene. Though 2015's The Miraculous brought her style to its most focused heights yet, Anna's style had yet to truly break from templates popularized by the likes of Chelsea Wolfe and Subrosa—until the release of her latest album Dead Magic. Hausswolff strides away from convention, pushing her songwriting chops, instrumental prowess and emotional breadth to their limits.
Esoteric and divinational, the immersive opener "The Truth, The Glow, The Fall" uses orchestral flourishes and dynamic minutia to inflate its monolithic progression to celestial proportions. A rumbling organ bass refrain and Ulrik Ording's swaying 6/8 drum beat transitions the song into a rustic groove reminiscent of Washington's Earth, but it soon plunges into a chromatic ocean on par with Godspeed You! Black Emperor.
Hausswolff's angelic singing finds a perfect home in this intersection of post-rock tone poem and gothic folk, quivering with emotion as it illuminates a melancholy vision through the murk, carried by shimmering organ modulations to amorphous bliss. After this glorious start, Dead Magic proves Hauswolff's growth within contrasting territory.
"The Mysterious Vanishing of Electra" upends expectations with groundbreaking divergency. Ritualistic percussion evolves over Karl Vento and Joel Fabiansson's guitars hypnotically strumming over primitive bombshell chords, allowing steady repetition to coincide with unapologetic volume jumps, similar to Swans' To Be Kind. As riffs slowly gain momentum in an amalgamation of southern gothic and doom metal, Hausswolff channels her inner Michael Gira by adding a feral growl to her emotive singing and unhinged howls.
The song's explosion from its brooding foundation yields an overwhelmingly passionate aura, with organ and distorted guitar chasing each other into the stratosphere as Hausswolff throws inhibition to the wind in complete abandon. And yet, the ending cuts everything down to her final withering note—solidifying Dead Magic as Hausswolff's most striking offering yet.
Thanks to legendary producer Randall Dunn's mastery of seismic tones, Dead Magic captures the immensity of its instrumentation to an earth-shaking degree. The 16-minute dirge "Ugly and Vengeful" exemplifies the potency of this massive sound, as its sweeping nature allows Hauswolff to flex her delivery from haunting refrains and spine-tingling trills to support for unison melodies.
Filip Leyman's synth drones pile on top of guitar feedback thickened by bassist David Sabel, constantly topping themselves with gargantuan crescendos and bone-crushing riffs. Within these ultra-heavy parameters, Hauswolff's musicality and elegance impart majesty to harrowing walls of sound through her commanding instrumental and vocal prowess.
Old churches like The Marble Church in Denmark, which houses the 20th-century organ used for this record, were constructed in part to give large-scale pipe organs maximum resonance. In short, those rafters were made for shaking, something Hausswolff takes full advantage of on the organ feature "The Marble Eye." Its arpeggiated basis hints at counterpoint, trojan horsing in enormous chord changes with its heavenly splendor.
The song's arrival point epitomizes the astronomical brilliance of Hausswolff's approach, putting her in her own league in terms of tasteful, room-filling expertise. This monumental execution more than contends with her band's metallic elements, which explains why the power ambience of closing track "Källans återuppståndelse" sounds so natural.
This last track calls to mind Sunn O))) and Valtari era Sigur Rós, with no percussion getting in the way of all-enveloping aural strength. Hausswolff's wistful melodies guide the song's development as orchestral strings return to appropriately bookend the album.
The song's formative line levitates over subterranean amplifier worship, simultaneously launched into the heavens and dragged into the depths as additional layers drive it toward a transcendent climax.
From its solemn inception to its tremendous finale, Dead Magic fully realizes the potential long exhibited by this precocious organist. Hausswolff has firmly planted herself in a realm to call hers alone with compositional bravery, evocative refinement and victorious resolve.
Follow writer Max Heilman at Twitter.com/madmaxx1995.