ALBUM REVIEW: Architects transcend tragedy on 'Holy Hell'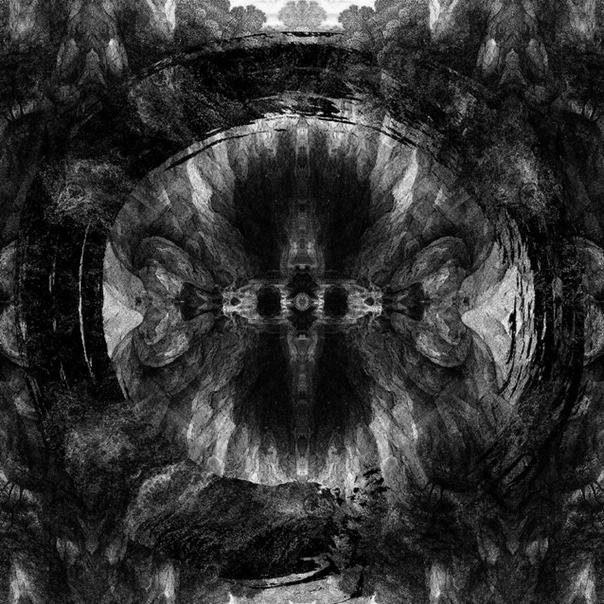 This year saw the second anniversary of the tragic death of founding Architects guitarist Tom Searle. He and his twin brother, drummer Dan Searle, started what would become an enduring force in U.K. metalcore back in 2004. He remained the band's principal songwriter as it transitioned from technical mathcore to a more melodic form, so his passing put the band at a crucial crossroads.
Holy Hell
Architects
Epitaph Records, Nov. 9
As its members mourned the loss of their friend and brother, the band channeled its pain into a triumphant eighth album. Holy Hell is a raw depiction of loss and death. Its melody and aggression drive the band's search for meaning in the mortal coil.
Holy Hell acts as a counterbalance to Architects' previous record, All Our Gods Have Abandoned Us. Where the latter appraised the 2016 paradigm shift with a tone of disillusioned defiance, this outing uses hardship to fuel its unbridled power. Its sonics don't necessarily break new ground for the band, but Architects remain as exhilarating as ever.
In its title alone, "Death Is Not Defeat" encapsulates the album's mission statement. Its powerfully dramatic string arrangement crescendoes in the chorus. Sam Carter's vocal performances are as arresting as ever, mimicking the fighting hope that pervades throughout the album. He often layers his raspy singing voice over screams, giving extra impact to his falsetto. This allows his melodies to transition seamlessly from harsh snarls to victorious melodies.
String layerings return on the title track, working their way into the song's arrangement. This allows Architects to avoid the metalcore trope of killing time before a crowd-pleasing breakdown. Instead, they emphasize explosive choruses. Dan Searle reinstates his role as the band's bus driver, leading out of propulsive punk passages and gargantuan breakdowns. Even in softer sections, Holy Hell hits incredibly hard. It can only be played loud, or very loud.
The biggest question this album raises is whether Architects can function without Tom Searle's songwriting at the helm. While the band's technical past isn't making a comeback anytime soon, Josh Middleton does an admirable job as the band's new lead guitarist. He fits snugly within the Architects framework of Meshuggah-ish riffs and melodic hooks. His background in the european metal tradition riffs integrate perfectly into the rhythm section on "Hereafter"—whether it's the angular riffs, the heavily layered chorus or the bottom-heavy breakdowns with nasty string bends and double-bass bursts.
Middleton's affiliation with British melodic death metal band Sylosis allows him to keep up with the band's shred-heavy grooves. "Doomsday" is arguably the most complex track on the album. It synchronizes Dan Searle's double-bass hits with agile guitar arpeggios. Likewise, the hardcore-inspired "The Seventh Circle" incorporates Hatebreed-inspired beatdown riffs, post-hardcore panic chords and deathcore string scrapes. This balance of classic melody and potent heaviness continues to distinguish Architects from the waves of tech-metal they inspired.
Having helped make metalcore what it is today, Architects have been aped on so many times that their style runs the risk of sinking into a sea of like-minded bands. Luckily, their use of the established prog-metalcore form stems from potent songwriting. They helped to create that form. They use low tunings and syncopated rhythm add weight when necessary, not to turn every song into a four-minute chug-fest. The intro riff of "Mortal After All" contrasts ascending high-end lines and bottomed-out chugs. Rhythm guitarist Adam Christianson incorporates this lower register into his commanding chords, allowing Alex Dean's fleshy to beef up the modulations instead of simply mimicking the guitars.
"Royal Beggars," though bookended with destructive djent-metal riffs, transitions into electronic soft-rock and even mournful piano as the chorus overflows with passionate melodies. Carter's lyrical themes of mortality take center stage on this cut: "Royal beggars/ Do you want live forever?"
Holy Hell stems from the band grappling with mortality and inevitable demise, making for some memorable lyrical narratives. "The emperor wears no clothes, I see those brittle bones/ But we're buried by modern misery," Carter screams on "Modern Misery."  He often brings up the humbling effect finality can have on people when they properly acknowledge it. This cut also emphasizes the 4/4 time signature that dominates the album. It's not particularly thought-provoking from a musical perspective, but Architects' direct delivery becomes a catchy, albeit predictable listen.
It's far cry from their mathcore days, but they still milk these relatively simpler songs for an impressive amount of creativity. The fairly straightforward chugs of "Damnation" develop into more of a detuned arena rock sound. Those looking for blast beats or counter-meter will be disappointed, but the band's impeccable groove allows choppy rhythms and anthemic choruses to complement one another. The verse-chorus-bridge structure of these songs manages to remain interesting in spite of its formulaic nature. "Dying To Heal" spotlights this compelling songwriting with polyrhythmic breakdowns and dramatic chord progressions.
"Can you fill the empty space/ Can you live a life worth dying for/ Now it's time to sink or swim," Carter sings on "A Wasted Hymn." This final cut returns to immersive electronics and string arrangements to provide a heartfelt conclusion to the album. It proves how evocative Architects can become within their framework. They helped kickstart this kind of music. It makes sense that they'd stick to their guns to overcome daunting heartache.
Follow editor Max Heilman at Twitter.com/madmaxx1995 and Instagram.com/maxlikessound.