ALBUM REVIEW: Beach House returns with its most progressive songs on 7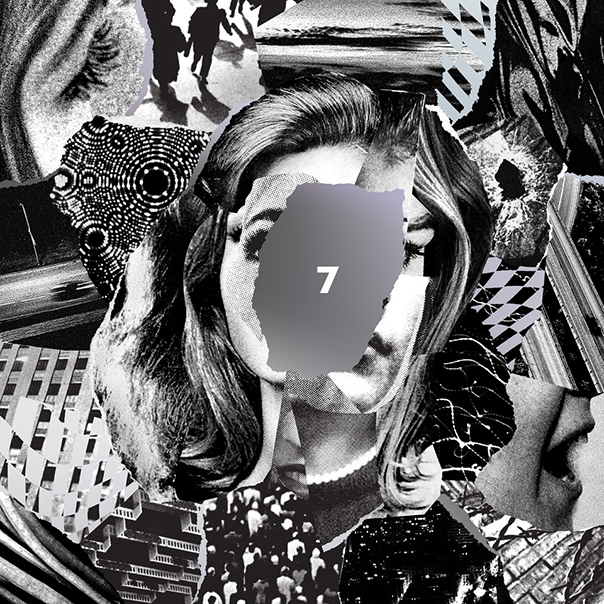 The number seven is one of perfection, security, rest and divine nature. From its usage in religious texts to the number of notes within the diatonic scale, the mystical nature of "seven" continues to fascinate. Diffusing into the membrane of popular music, this fascination is intensified by the equally captivating Baltimore dream pop duo Beach House and its seventh studio album titled—you guessed it—7.

After releasing the compilation B-Sides and Rarities last year, a record that "helped clean the creative closet, put the past to bed, and start anew," Beach House returns with its most progressive and profound collection of songs yet. Flowing with extraordinary density, 7 invites listeners to swim in its ethereal waters, heightened by Alex Scally's majestic guitar playing and the haunting voice of Victoria Legrand.

For a band that gained fame over slow-burning dream pop, 7 represents a creative rebirth. It features the bone-chilling, loud and fluorescent moments that have become synonymous with Beach House's body of work, but Beach House now explores darker, absorbing and more romantic modes of dream-pop. With a pervasively darker sonic spectrum, 7 examines what the duo prescribes as, "the beauty that arises in dealing with darkness; the empathy and love that grows from collective trauma; the place one reaches when they accept rather than deny."

The album meticulously crafts its duality of light and darkness with a profound sense of care. That being said, Beach House's dreamy aesthetic marries with dark undertones without objection, which allows for a dream-pop masterpiece definitive of the boundary between reality and a dream.

Unlike some prior albums, 7 is all substance and no filler, with each track offering a unique experience. The grander immaterial world devised by 7 is catalyzed by "Dark Spring," a celestial dreamscape that recalls Slowdive's Souvlaki. The following track, "Pay No Mind," sees the duo do its best impression of The Cure. The track's downtempo and shimmering guitar incite serious "Disintegration" vibes.
The album's first single, Lemon Glow," breaks free from the record's overwhelming ephemerality. The song closely resembles a nightmare with fuzzy, arpeggiated textures. "L'Inconnue," another standout cut, must be what heaven sounds like, with Legrand's overdubbing and layering her own voice, in French.
Legrand's calling card is fully realized on this record. Her singing features an unsettling harmonization, which parallels the album's darker tone. The choruses follow the more familiar hypnotic, incantational formula that defines much of Beach House's discography—an endearing formula that resides in a fantastical world where dances on the moon are a regular occurrence, where notes align like stars with sweeping melodies and where pacifying vocals swell in harmony with cosmic instrumentals.
Over the course of seven studio releases, Beach House has grown, gradually, into one of the most imposing forces in independent pop music. That's due, in large part, to its sincerity and compositional richness. Prior to 7, it was hard to imagine Beach House ever releasing a record as emotionally striking as 2012's Bloom or the duo's image-carving 2010 album, Teen Spirit. Somehow, Legrand and Scally have done just that—7 is the enthralling apex to a ravishing catalog.
Beach House has reached the musical equivalent of seventh heaven. It has created what Disintegration was for The Cure or what Heaven or Las Vegas was to the Cocteau Twins. The record surpasses seemingly unreachable levels to while cementing Legrand and Scally as musical luminaries.
Follow writer Kyle Kohner at Twitter.com/kylejkohner.