ALBUM REVIEW: Blue October's I Hope You're Happy is flawed yet endearing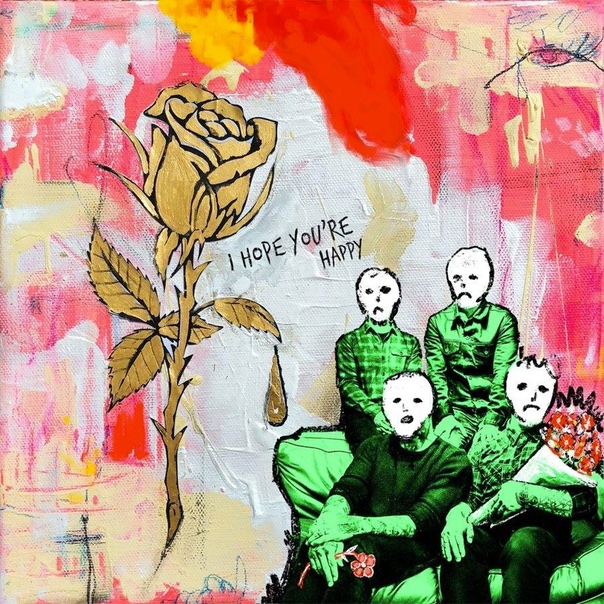 Since breaking into the mainstream with radio hits "Hate Me" and "Into the Ocean" in 2006, prolonged success has evaded Blue October. Following its rise to fame, the band fell into mediocrity during frontman Justin Furstenfeld's struggles with addiction. Now six years sober, he and the band have switched gears both lyrically and sonically in an attempt to reach the ears of listeners swamped in nihilism and doubt with I Hope You're Happy. The album is an earnest attempt at spreading positivity.

I Hope You're Happy
Blue October
Aug. 17
Blue October's sound has never pandered to musical elitists nor connoisseurs of complexity. They make music for those who like fun riffs and a catchy chorus, which is exactly what their latest album provides. But with Fursteneld at the helm as producer for the first time, the Texas alt-rock ensemble eschews its fiery demeanor and simplistic guitar-driven approach for its most encompassing arrangements yet.
Maximizing the abilities of multi-instrumentalist Ryan Delahoussaye, I Hope You're Happy floods ears with a blissful orchestral atmosphere brimming with numerous strings and heavy use of synth and drum machine. When reflecting on the band's heavier roots, it's quite shocking how much Fursteneld has shaken things up musically. "I don't even consider us a rock band in the first place. This record has no genre," Furstenfeld said in a news release.

While the musical shift is admirable, especially because Furstenfeld is a first-time producer, the mixing is often clean and crisp to the point of ignoring the band's sleazier beginnings. The record's sheen ends up recalling middle-of-the-road Christian rock, a comparison further enhanced by Furstenfeld's raspy delivery.

Lyrically, Furstenfeld doesn't leave anything in the abstract—his words are relatable and needed in a time where pessimism roams rampant. Before breaking into the infectiously hopeful chorus on the '80s new wave-infused title track, Furstenfeld realizatez that life simply sucks at times, that "There will be days when you're falling down/ There will be days where you're inside out." These lines signal a momentous lyrical change for Blue October.
Prior to I Hope You're Happy, Furstenfeld routinely tapped into his inner demons by detailing his past struggles with substance abuse and tumultuous relationships. Nevertheless, the band pairs its new glossy sound with an equally radiant message. "I Hope You're Happy is about wishing one's enemies well," Furstenfeld said. "Anyone who's touched my life, or I've touched your life—life's so short, and I Hope You're Happy."

Like its new musical direction, the band's hopeful sentiment has its flaws and at times comes off naively. On "Your Love is Like a Car Crash," the frontman sings, "You're a sexy glass of lemonade and I'm sorry if I'm not supposed to say that." It's lighthearted, but doesn't say much. On "Colors Collide," the album's fiercest and sonically interesting track, listeners are engulfed in a deluge of the word "bitch," which would have sounded cool if it were the early 2000s when people were listening to the likes of Limp Bizkit.

Although I Hope You're Happy is inconsistent, it's a likable LP from Blue October. It inspires with its backstory and even manages to give an interesting take on an oft-criticized sound.
Follow writer Kyle Kohner at Twitter.com/kylejkohner.