ALBUM REVIEW: Carly Rae Jepsen is 'Dedicated' to make you cry in the club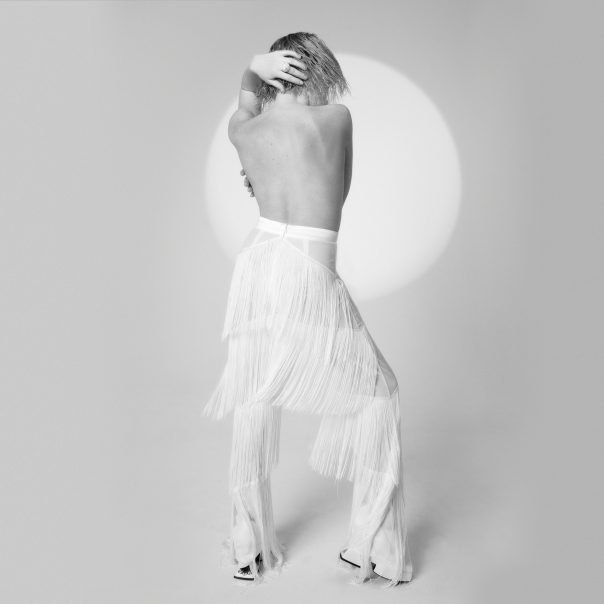 Carly Rae Jepsen has come a long way since coming in third on 2007's Canadian Idol. "Call Me Maybe" from 2012's Kiss has more than a billion views on YouTube, and 2015's Emotion stayed on track with flirtatious bangers. Fourth album Dedicated plays that role as well with synth-heavy '80s disco love stories. Whether the relationships are going well or going under, Jepsen's way of dancing through both pain and joy makes Dedicated an album for crying in the club.
Dedicated
Carly Rae Jepsen
Interscope Records, May 17
Opener "Julien" juxtaposes sad lyrics and uplifting sonics, becoming a launching pad for the overarching theme of Dedicated. Funky glitch elements underly swelling guitars and twinkling keyboard effects, rounding off this groovy low-key song. The recurring line, "I'm forever haunted by our time," evokes Jepsen missing a past lover. Her message goes out to him: "Julien, it was more than a fantasy."
"No Drug Like Me" continues the glitchy vibe with Jepsen singing softly, "You say you love me, but you wouldn't dare." But it builds with a snap beat and a harmonizing chorus supported by a funky bass. While describing how she will wholeheartedly open up to whatever her lover desires, she questions, "Why would we risk it for another try?" Carly Rae Jepsen knows where love has led before, but she's remaining open to it.
When it comes to Dedicated's upbeat tracks, "Now That I Found You" stands out with belted vocals and a driving dance-pop rhythm. "I don't wanna hide my love/ I don't wanna waste it," Jepsen sings. Quick, punchy synth beats and cymbals, claps and joyous harmonies demonstrate the rush of finding new love.
"Want You In My Room" pushes Jepsen's flirty side. This playful jam is about sneaking a lover through her bedroom window. Heavy synths, fun harmonies and Jepsen's voice stand out: "When no one loves you like they really mean it/ I got you covered under covers/ Can you feel it?"
"I'll Be Your Girl" shows her jealous side and recalls another Canadian songwriter—Avril Lavigne on "Girlfriend." Faint tambourine, exhilarating backing singing, rolling drums and horn sections match Jepsen intensity as she sings, "Living for you, oh but you're living for her/ I go crazy, see red when she's touching you now."
Many more tracks center on wanting someone out of reach. "Feels Right" delves into that realm of having feelings for a friend, driving the uncertainty of the friend-zone with emotive piano. "You're my comp—i—la—cated friend" Jepsen sings, while backing harmonies swell around her. She stretches her range over punchy chords and a clapped backbeat to bring a unique sonic change needed for the record.
Where she appears open to love on "No Drug Like Me," "Happy Not Knowing" shows the opposite. "I don't have the energy/ To risk a broken heart/ When you're already killing me," Jepsen sings. The heavy synth track progresses with rolling beats and tasteful build-ups.
Toward the end of the album "Real Love" provides a refreshing build-up. Over distorted horns and drumming Jepsen sings using her lower register over woozy synths: "I'm not even scared about it, all I want is real real love/ But I don't know a thing about it/ All I want is real real love." Vocal and instrumental crescendos make "Real Love" a highlight.
"Party For One" closes Dedicated with a compelling message of self-love in solitude. Over swirling marimbo-esque beats and synths. Jepsen still doesn't know what it's like to experience real love, but she's content dancing by herself.
Dedicated largely brings Jepsen's familiar flirtatious '80s synth-pop, managing to weave in disco production and evocative piano. This record is as fun-loving as it is depressive in musical and lyrical content. However, every track remains uplifting. Jepsen sings and dances through love and heartache. Her dedication earns this album its name.
Follow writer Carly Van Den Broeke at Twitter.com/carlyrosevdb.