ALBUM REVIEW: Dev Hynes flairs his feathers on Blood Orange's Negro Swan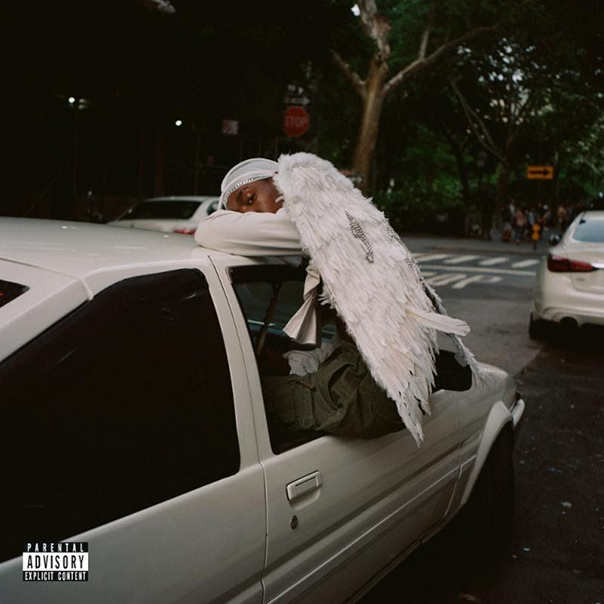 In early European folklore, black swans were mythical creatures—until a Dutch explorer saw one in 1697. While white swans signified purity and truth, the very existence of the black swan came to represent impurity. It became equated with witchcraft and evil. While the symbolic essence of the elusive bird has been stretched into different interpretations across cultures, there remains one constant regarding its metaphoric significance: The black swan will draw eyes, and criticism, wherever it appears. This brings us to Blood Orange (Dev Hynes), and his breathtaking fourth studio album, Negro Swan.
Negro Swan
Blood Orange
Aug. 24
As the current administration continues to spew false narratives regarding minorities, minorities' voices have been marginalized. White supremacists, meanwhile, have been allowed to slither from beneath their rocks to have their message amplified. Given the current sociopolitical climate, there may be few musicians as important as Dev Hynes.
Earlier this year, Blood Orange released two tracks for Black History Month, "Christopher & 6th" and "JUNE 12TH." On Negro Swan, he builds on his observation of African American history with another project espousing similar themes, but on a much more personal level. Presenting the vulnerability of the black experience, the heart of Negro Swan beats with passion, transparency and a queer pulse.
As one of the most prominent voices regarding the expression of gender fluidity, sexuality and race, Dev Hynes imbues Negro Swan with fragmented manifestations of what it means to be isolated and rejected. As he delves into personal depression regarding the concept of family and the struggle of finding acceptance, there's an underlying sense of hope throughout.
Hynes' production once again draws from a rich well of influences and diverse style. While his past material wielded an ethereal fusion of new wave and punchy dance beats, Negro Swan is far more delicate and slows things down with a deepened emphasis on soul and jazz. Though I dig the synthesized '80s pastiche of Freetown Sound a bit more, Negro Swan has an ethereal mystique which leaves room for profoundly affecting storytelling.
For an album that feels incredibly intimate by looking deeper inside into the artistic genius, Dev Hynes bridges his personal feelings and experiences with the ongoing sufferings across various intersections of black people. As he extends an open hand toward those struggling with similar qualms, doubt and depression, some should grasp his haunting musings on family, self-exploration and the concept of acceptance.
Using the sampled spoken words of transgender activist Janet Mock, the stage is set for Hynes' impassioned lyrics, choruses and soulful arrangements. On "Orlando," a direct eulogy to the Pulse nightclub massacre, listeners are immediately enveloped by a bubbly bass that belies Hynes' soft and mournful voice as he sings, "First kiss was the floor, but God, it won't make a difference if you don't get up."
While the imagery here is touched with slight eeriness, these words inspire with perseverance. "Saint," an album highlight, builds off "Orlando" with a gracefully minimal synth that slowly dissolves into a faint slew of sax and a deliciously gated drum loop. A track that's sure to make waves, "Chewing Gum" percolates over an ethereal wave of sound with a contagious hip-hop beat as Hynes croons "Tell me what you want from me" for two and half minutes. Unfortunately, A$AP Rocky spews a generic turn-up phrase, representing the album's lone blunder.
Though A$AP Rocky's appearance came across jarringly, the track "Hope" validates Hynes curation of hip-hop talent on Negro Swan. Here, he pulls in both singer-songwriter Tei Shi for vocals and rapper Sean Combs for a guest verse that proves to be both minimal and resounding of the album's underlying message of hope. "Bring hope when you come around/ I still smile when you come around/ I bring hope," Diddy raps. Aspirations and dreams permeate fleeting moments of doubt: "What's it going to take to be loved like how I really wanna be loved," the rapper reflects. "You want something, but you don't know if you can handle it."
Negro Swan's wandering, languid soundscapes won't appeal to everyone. But what this album lacks in the dynamic and energetic character of "Freetown Sound," it more than makes up for it in heart and poetic pathos.
As Hynes relates his personal insecurities to the broader picture of intersectional suffering and alienation, listeners are left with the thematic linchpin to the entire album, the emotionally reverberating chorus from lead single "Charcoal Baby:" "No one wants to be the odd one out at times/ No one wants to be the negro swan/ Can you break sometimes?"
Listeners are reminded of James Merrill's 1946 poem "The Black Swan." In the poem, Merrill names the black swan "the Enchanter." It appears to a child who has been accustomed to the white swan and has never been confronted with such a natural rarity. The black swan defies the child's expectations with not only its unique grandeur, but with existence: "Although the black neck arches not unlike/ A question mark on the lake/ The swan outlaws all easy questioning … the child on the bank/ Hands full of difficult marvels/ Stays/ Now in bliss, now in doubt/ His lips move: I love the black swan."
Even in the frights of isolation and rejection, Blood Orange's Negro Swan emits beauty, celebration and hope from otherness.
Follow writer Kyle Kohner at Twitter.com/kylejkohner.