ALBUM REVIEW: Editors revel in eccentric collaborations with 'The Blanck Mass Sessions'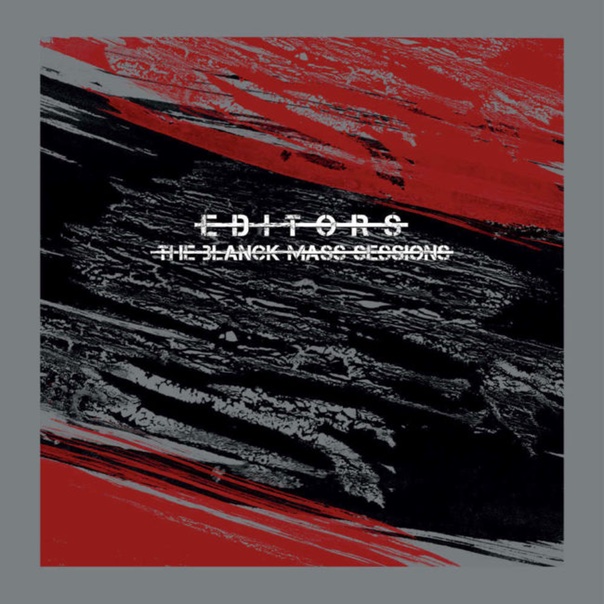 Post-punk revivalists Editors achieved a remarkable mix of experimental techno and power pop on 2018's Violence, thanks in part to the contribution fellow English artist Blanck Mass. The sonic explorations delved much deeper with the producer unspooling the band's sound in his signature fashion. The Blanck Mass Sessions maintain the spirit of the songs on Violence, but its visceral soundscape of heavy synthesizers and thundering kick drums shows just how far the musical brainstorming went. The creative vision of Blanck Mass took on a life of its own, moving out from the shadow of its counterpart as a statement in its own right. These sessions subsequently evolved into the songs in Violence, but on listening to it it's clear why Editors deemed them worthy of a separate release.
The Blanck Mass Sessions
Editors
Play It Again Sam, May 3
The album begins with "Barricades," on which Editors vocalist Tom Smith asks "How long can you wait for someone you love?" Light, sparkling synthesizers shine over the heavy, thumping drumbeat. Smith continues to sing, "Don't wanna wait/ Don't wanna wait/ Don't wanna wait/ Just barricade now," reflecting the common theme of distance between loved ones, which is reiterated throughout the album.
The artists then move on to the crashing drums and pulsing synthesizers of the second track, "Cold." Smith begs, "Stay with me and be a ghost tonight" as the band's instrumentation builds behind him. "Don't you be so cold," Smith chants as the song explodes into the infectiously catchy chorus.
"Hallelujah (So Low)" provides a much-needed escape into louder, more distorted guitars and provides a deep bass synth line, more reminiscent of Violence's post-punk vibe. "I bleed like a millionaire/ My bones lay with dust in your care/ Just don't leave this old dog to go lame/ This life requires another name," Smith sings, reinforcing themes of fear and dependency over the urgent aura.
Other stand-out tracks include "Violence," which begins with a house trance synth that builds into a poppy chorus, complete with high-pitched guitars and wailing synths. This track comes across as louder and more distorted than the Violence version, emphasizing heavy crash symbols. "Nothingness" employs a soft, slow and pulsing synth as Smith sings about distrust and confusion. This song proves to be one of the saddest and most hopeless moments on The Blanck Mass Sessions.
The album concludes with "Magazine" and "Counting Spooks." The former creates nuance and texture through subtle, swirling background synths. The song builds into a dramatic and uplifting climax. The drums on this track come through as much more punchy and intense than on the previous album, but maintains the warm piano keys dancing in the background.
"Counting Spooks," as the name implies, contains the most spooky and haunting ventures on the album. "This city's tired like we are/ We're holding it together/ Counting spooks forever/ I'm just so tired of numbers," Smith moans. This track, when compared with the track on "Violence," sounds much more distant. Smith uses more reverb on his voice, adding to this renditions more dreamlike feel. This cut's drawn out riffs and elegant texture provides an apt ending to the project with its grandiose climax.
The Blanck Mass Sessions is an intriguing deep dive into the world of electro-rock Violence delved into. The album walks a middle ground between a variety of influences across a spectrum of genres. Moments from the album resemble artists like TV on the Radio and even Arcade Fire, but Blanck Mass's layered complexity makes this album a worthwhile listen both for veteran fans and curious novices.
Follow writer Zachary James at Twitter.com/ZachyyJames.