ALBUM REVIEW: Fever 333 gives its definitive statement on 'Strength In Numb333rs'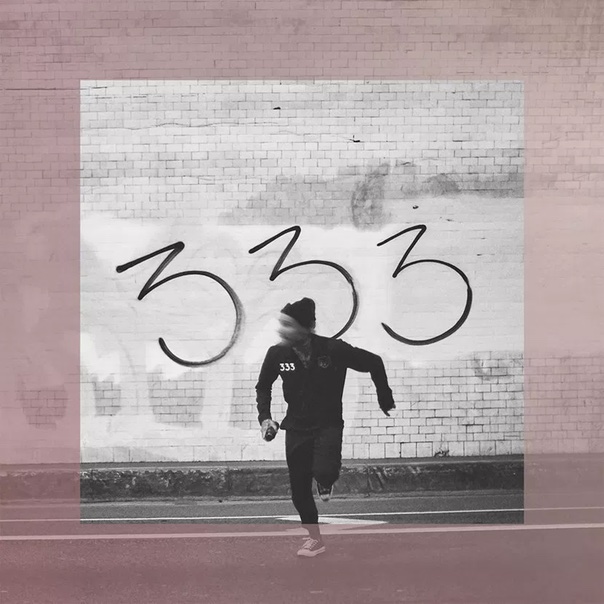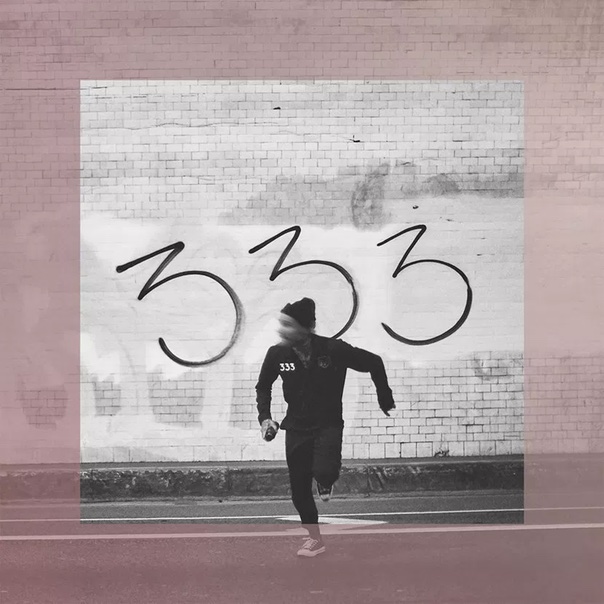 Fever 333's wildfire success shouldn't surprise anyone. The trio used the "Three C's"—community, charity and change—to take its uncompromising political messaging from an impromptu U-Haul concert to a Grammy nomination in two years. Fever 333 accomplished this with only an attention-grabbing, albeit half-baked EP under its belt. Made In America's combination of hip-hop, melodic hardcore and arena rock had potential, but fell short the standards these musicians set up for themselves with their previous bands. They needed a definitive statement. Cue their debut LP, Strength In Numb333rs.
Strength In Numb33rs
Fever 333
Roadrunner Records, Jan. 18
Where Made In America functions more as a holdover before Fever 333's insane concert experience, Strength in Numb333rs' conceptual flow takes hold right from the intro's field recording of a political uprising. "There's a motherfuckin' fever coming!" Vocalist Jason Butler yells as "BURN IT" starts. The lead single sees guitarist Stephen Harrison channel more from his days in The Chariot, while drummer Aric Improta melds better with punk-rap samples. Butler also pushes his screaming and singing range to match his anti-establishment diatribe. The song shows improvements on all fronts, building upon the EP's foundation.
Strength In Numb333rs' rap-rock trades Rage Against the Machine's funky bass lines and wacky guitar solos for ear-worm hooks and street-wise production. Face-breaking riffs still win the day, and "ANIMAL" proves how natural and infectious this can sound. Butler flexes his austere flow and victorious melodies with Harrison's and Improta's grooves, blitzkrieg aggression and anthemic power. It's almost baffling how "ONE OF US" bookends stadium-sized power chords, pissed-off mosh riffs and overdriven drum loops with a nursery rhyme chant, but Butler's deviant bars and fearsome screams hold the eclectic sound to a catchy, electrifying template.
Fever 333's sound casts a large net for mainstream audiences, but remains unmistakable in its execution. The nu-metal bounce riffs and the bass-boost trap of "THE INNOCENT" contrast with a festival-ready chorus. This allows the track's hopeful line, "long live the innocent," to foil the dour depiction of police brutality: "That's why these young'ins they run before talking police 'cause they know the deal/ 'Cause young Trayvon Martin had just left the market with candy and got his ass killed."
Though he's still drawing attention to issues like gun violence and racial injustice, Butler has expanded his narratives past the rhetoric of the EP, which could get a bit vague. The left-field ballad "AM I HERE?" showcases Butler's fervent singing as he blends a love song with a eulogy over acoustic guitar and lush strings and a passionate crescendo of guitar and drums. It's definitely Strength In Numb333rs' most out-there cut, but a trilogy of tracks realize Fever 333's stylistic identity.
"PREY FOR ME/3" comes off like a politicized take on Linkin Park's "Faint," through the filter of Fever 333's harsher approach. The first part's ominous half-time thuggery and poppy hooks aren't dissimilar to the album's M.O., but then the song drops into unhinged trap metal on par with Scarlxrd and Ghostmane. Add to that the band's frenetic chops and boundless energy, and you have the ultimate wall of death soundtrack.
The haunting slow-burner "INGLEWOOD/3" follows a similar path, bringing the best lyrics and production on the album. Immersive synths and a swaying three-count carry Butler's tragic tales of urban struggle, racial prejudice and systematic oppression. This track also encapsulates how he's transcended his influence from Zack de la Rocha's raspy hip-hop delivery and Chester Bennington's incredible singing range to find his own unique style. A balance of no-frills storytelling and graceful chorus builds up to decimating breakdowns and spine-chilling screams, which highlight Harrison's bone-crunching low end and Butler's most gutteral vocals.
The creativity and musicality of this trilogy comes full circle on "OUT OF CONTROL/3." By setting up industrial hip-hop drops that turn out to be easy-core choruses in the vein of Issues, Fever 333 once again shows that its approach is subject to adaption and experimentation. This is why the more accessible closer "COUP D'ETALK" maintains its unique stylistic cross section. Pummeling electro-acoustic percussion, spitfire rapping and detuned guitar chugs find their foothold grounded in the rousing parting words: "It's in my eyes/ I've seen the very top of the mountain/ I'll die tonight/ If this is what it takes to believe."
As Butler congratulates his allies for a successful demonstration, the album's final seconds bring its resonance full circle. The band transcended underdeveloped ideas, and brought convicting themes and one-of-kind songwriting in spades. The album unifies yet convicts, and brings mainstream appeal in the midst of its sonic Frankenstein's monster. There's no question that Fever 333 has made its musical and thematic mark on the decade with Strength In Numb333rs.
Follow editor Max Heilman at Twitter.com/madmaxx1995 and Instagram.com/maxlikessound.