ALBUM REVIEW: Frank Turner enters 'No Man's Land' with immersive new album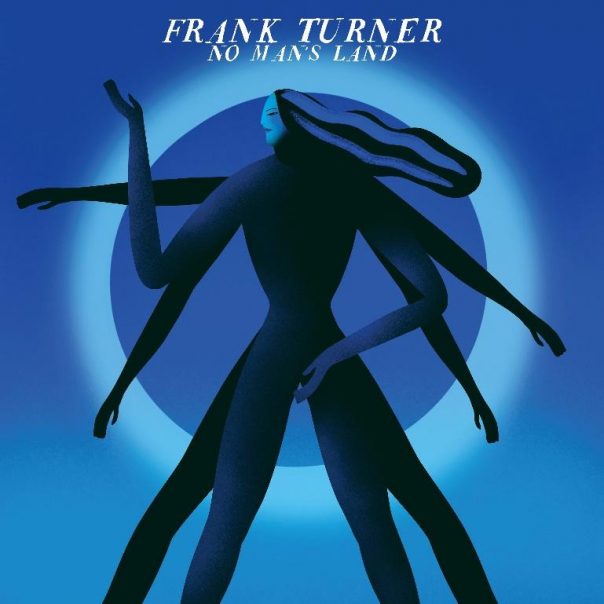 Folk-punk singer-songwriter Frank Turner knew he was traversing murky waters during the creation of his eighth studio album, No Man's Land. He began experimenting with writing songs based on historical events and stories. The final product has a robust concept, treading a multitude of paths both musical and lyrical.
No Man's Land
Frank Turner
Xtra Mile/Polydor, Aug. 16
As the album evolved, Turner shifted to writing songs about untold or little-known stories about women from the past. He also recruited St. Vincent and Local Natives' producer Catherine Marks, as well as a cast of all-female backing musicians. But Turner is hesitant to label No Man's Land feminist art. This is partly due to his sensitivity about writing about those subjects from his male perspective.
In a series of podcasts, Turner delved deeper into the historical and literary context of his new songs. Album opener "Jenny Bingham's Ghost" tells the story of a rowdy coach house landlady from 17th-century Camden Town, who was accused of witchcraft. The song's punk-revivalist acoustic rock feel develops into a rowdy stomper. Similarly, "Sister Rosetta" sees Turner channel the style of Sister Rosetta Tharpe, an influential guitarist in the American South in the '30s and '40s. Turner both memorializes her life while paying homage to her musicianship.
The fusion of songwriting and history makes for a challenging listen. Rather than display his own emotions and experiences, the album's overt focus on others  requires contextualizing as you listen. Turner's material takes polarized turns toward darkness, oddity and happiness—but it never gets boring.
No Man's Land inventively matches distinct musical moods with its storytelling. The swinging swashbuckler "I Believed You, William Blake" highlights the 19th-century writer Catherine Blake. In contrast, jazz-tinged "Nica" honors British musician Baroness Kathleen Annie Pannonica de Koenigswarter—more commonly known as the "Bebop Baroness." Turner retains his unique vocal delivery, with strong songwriting present on songs like the percussive ballad "A Perfect Wife:" "I haven't been the perfect wife/ I'm a lonely heart, looking for the real romance in my life."
"Eye of the Day" features a particularly dense context, rooted in the story of Mata Hari, a Dutch exotic dancer convicted of spying for Germany during World War I. The record becomes just as much a vehicle for research and investigation as an artistic statement. The various protagonists of these stories come from a wide swath of time periods and cultural backgrounds, creating an incredibly unique reserve of inspiration.
There's an ongoing connections between the album's subjects and Turner himself, through their shared passion for music or performance art. This is especially apparent during the powerful punk-folk of "The Death of Dora Hand." The song centers on a dancehall singer and actress Dora Hand, who was killed by a young love interest. Turner makes these characters relatable through his down-to-earth approach, while emphasizing the grit where it's needed most.
Death becomes an overarching theme on many of these songs. The spooky ballad "The Graveyard of the Outcast Dead" elaborates on the Cross Bones graveyard—allegedly for the unmarked graves of prostitutes. The song's dark, heavy message becomes a dichotomy to its bouncy shuffle.
The album's final two tracks throw a pair of curveballs. "Rescue Annie" takes on the perspective of a CPR doll, because as Turner says, "You can't not write a song about a woman who died never having been kissed and then became the most kissed face in history." The album closes with "Rosemary Jane" a driving orchestral track Turner wrote about his mother. In this way, he incorporates both outlandish and personal ideas into a multifaceted ode to important women in his development.
It's fair to say that No Man's Land is not an easy listen, but with this challenge comes an opportunity to dig deeper. "No Man's Land" is a work of complex, detailed historical storytelling through song, but told through rustic folk-rock made for summer cookouts.
Follow writer Mike DeWald at Twitter.com/mike_dewald.