ALBUM REVIEW: 'Happiness Begins' for Jonas Brothers with family, love and a new record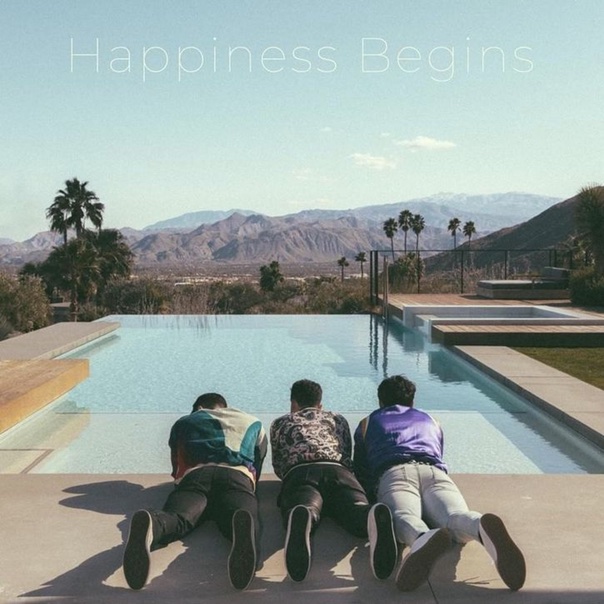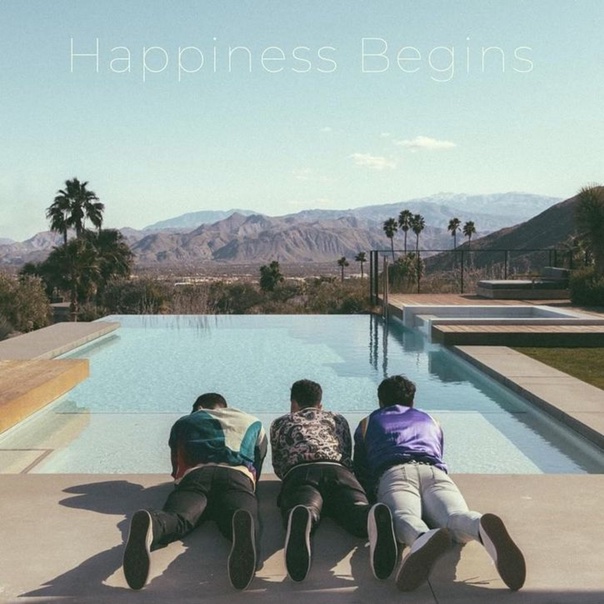 It's been 10 years since the release of the last Jonas Brothers album, Lines, Vines, and Trying Times. In 2013, the band was close to releasing a follow-up before an untimely split. The personal growth of Joe, Nick and Kevin Jonas during this break is summed up in the trio's documentary, Chasing Happiness.
Happiness Begins
Jonas Brothers
Republic Records, June 7
Kevin Jonas became a family man. Joe Jonas made a solo album before forming successful dance pop band DNCE. Nick Jonas also dropped some solo material and had some acting stints. With the decade coming to a close, the brothers have reunited better than ever in both a personal and artistic sense. Jonas Brothers' self-improvement and maturity makes Happiness Begins their best album.
Lead single "Sucker" is Jonas Brothers' first single to reach No. 1 on the Billboard charts. Cowritten and produced with Ryan Tedder, its funky bass, synths, clapping beats and a whistle breakdown make for a strong start. The trio's wives—Kevin married jewelry designers Danielle Deleasa, Joe married actress Sophie Turner and Nick married actress Priyanka Chopra—play the leading ladies in the video. Their harmonizing is a fun representation of their addiction to their partners.
"Cool" is a feel-good head-bopping track about feeling your best, with falsettos by Nick Jonas, an acoustic breakdown, an electric guitar solo, and plenty of shoutouts. Jonas Brothers have always delivered with strong ballads like "When You Look Me In The Eyes" and "Lovebug," but Happiness Begins steps it up with three dedications to the three Jonas wives—"I Believe," "Love Her," and "Hesitate."
"I Believe," a love letter by Nick Jonas, is a beautiful standout. This tranquil synth number gushes with affection as he sings: "When you hold me it's like heaven coming down." The song has soulful choir harmonies, smooth vocal delivery, and rolling, lively drums. Occasional snap beats, the bridge's sweeping crescendo and a sprinkling of high synth notes solidify this cut as an early contender for the album's best track.
On "Love Her," guitar plucking and a catchy chorus make for an easy singalong to pick up. It should be a favorite at concerts. The vocals have a smooth R&B delivery to match the touching lyrics—"'Cause when you love her/ No matter the fight you know she's always right/ And that's all right."
On the flipside, "Hesitate" is a love letter of reassurance by Joe Jonas. Tender and vulnerable, he explores new parts of his range. "Pull me close and I'll hold you tight/ Don't be scared 'cause I'm on your side," he sings with resolution. The cut features the lower timbre of Joe and Nick, complementing the weighty message and filling out the guitars, cymbal crashes, and a stomping beat as they build to a delicate close.
"Don't Throw It Away" and "Strangers" are instant pop radio-friendly hits. The former's synth drones, and scattered percussion serve Nick Jonas' catchy falsetto melody at the chorus. While it's not clear if it's supposed to be about a past lover or the brothers themselves, the sentiment of needing to talk things through before throwing a relationship away remains intact. The mellow verses and the bridge provide variation from its overall form.
The latter starts with a thumping drumbeat and rich low vocals by Nick Jonas before rising up to become sweet harmonies. Joe Jonas harmonizes with himself as his brothers layer their own notes for a beautiful soundscape. It's an impressive vocal demonstration, with sensual, playful verses and powerful choruses evoke the feeling of immediately clicking with someone.
"Rollercoaster" describes the Jonas Brothers' journey post-breakup. "Those days that we were broke in California/ We were up and down and barely made it over/ But I'd go back and ride that rollercoaster," they sing with explosive, country twang. If it wasn't clear enough already, the brothers would gladly go through the entire journey again with each other. It's a fun tact that recites to the title of the album with the final lyric and embodies the band's original spark.
Jonas Brothers describe closing track "Comeback" as a message to each other. The obligatory piano ballad gets richer as it progresses past evolving snap beats and acoustic guitar strumming. "I get scared when you're scared but what else can I do/ Come back to me baby/ I'll come back to you," they sing. The vocals' hymn-like quality makes the lyrics all the more gorgeous.
The band's break allowed the brothers to find their way back to where they are supposed to be. Their craft has matured alongside them, giving Happiness Begins an evolutionary edge. Musically impressive and thematically coherent, the vocal performances from all three are memorable. The sound full of fun, happiness and love—just as the brothers are in their lives right now. Happiness Begins is a perfect summer record and an exciting start to a new era for the Jonas Brothers.
Follow writer Carly Van Den Broeke at Twitter.com/carlyrosevdb.