ALBUM REVIEW: U.K. rockers Inheaven bring thunder, sharp-witted lyricism to debut LP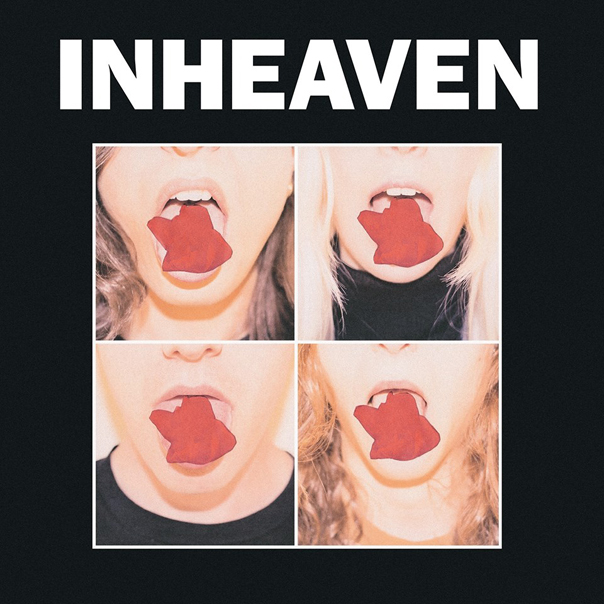 If Inheaven is a name unfamiliar to American audiences, the release of the London rock band's debut album should serve as a loud introduction.
INHEAVEN
Inheaven
Sept. 1
As a Madchester rhythm section kicks in, singer-guitar James Taylor unapologetically delivers the killer opening line of "Baby's Alright," the self-titled album opener: "Lonely kids of the USA/ Fight a war in a foreign state/ No they ain't got your technology/ So we burn them down, no apology,"
Taylor is one-half of Inheaven's melodic assault. The other is singer-bassist Chloe Little. Drummer Joe Lazarus and guitarist Jake Lucas complete the band. Inheaven's debut album comes highly anticipated in the U.K.
Little and Taylor met at a gig while playing for different bands and started making short music videos and posting them online. The Strokes' frontman, Julian Casablancas, was so interested that he released their first single, "Regeneration," on his label, Cult Records.
While the band incorporates grunge and shoegaze alongside pop, it's too simple of a comparison to refer to Inheaven as a poppier version of Wolf Alice. Besides the grunge of Nirvana and haze of Sonic Youth, the band incorporates the ringing melodies of the Cure, the garage rock sensibilities of the Strokes, and sharp-tongued delivery by both Taylor and Little. When Taylor sings, "I'm bored of my generation" on "Regeneration," it instantly calls to mind Kurt Cobain's "Smells Like Teen Spirit."
Then there's Inheaven's ability to switch from aggressive rock to euphoric dream-pop on the spot. It creates for a little inconsistency on the album's second half but is a small price to pay for such a wide variety of songs.
Taylor and Little take turns singing lead. Grungy second track "Treats" is one of Little's. "I want someone to treat me right," she repeats over and over in a talk-singing delivery similar to Elastica's Justine Frischmann.
After starting sharply, Inheaven turns sweet with "Stupid Things," a song that pines for a teen crush with dreamy vocals. Little and Taylor share the vocals on this one and a few others. Typically, when they join forces, they have that effect.
"Can't wait to meet you there/ Show you just how much I care," Taylor sings. The lyrics are set against Little's "Oh honey."
"Stupid Things" and the other sweeter songs on the record have a cinematic, anthemic quality that would make them suited for '80s films if not for their '90s shoegaze haze that hangs overhead.
Inheaven pivots again with "Vultures," a screamer about desensitization, information overload and media consumption.
"These wicked vultures/ are trying to kill me," Taylor sings while the rhythm section kicks the song into overdrive.
The next song, "All There Is," turns back toward the band's middle ground, a hazy guitar burner with a Pixies' sheen. Then, on "World On Fire," Little invokes the Clash. It's a very militaristic-sounding track. Its accompanying video tells the story of a puritan woman who comes back from the dead to torment those who persecuted her as a witch.
All of that is on the album's first half. "Regeneration," still Inheaven's best-known song, doesn't make an appearance until the penultimate spot. The band confidently didn't see a need to burn it early, and Little and Taylor chose correctly. The second half needed a bit of punch to it.
"Side B" begins with guitar rock anthem "Drift," another track where the bandleaders share lead. The song has a strong Smashing Pumpkins vibe.
Two dreamy meditative songs follow. "When we fall asleep together/ do you dream of me that way?" Taylor wistfully sings on "Do You Dream." On the following, "Real Love," the two sing, "Let's settle down."
Taylor again lyrically channels Kurt Cobain on "Bitter Town," a song about suburban angst. Though there's plenty of screeching guitars, the soulful harmonies make it more of a pop song than "Regeneration."
Follow Roman Gokhman at Twitter.com/RomiTheWriter and RomiTheWriter.Tumblr.com.