Jewel's Grammy-nominated debut, 'Pieces of You,' re-released on vinyl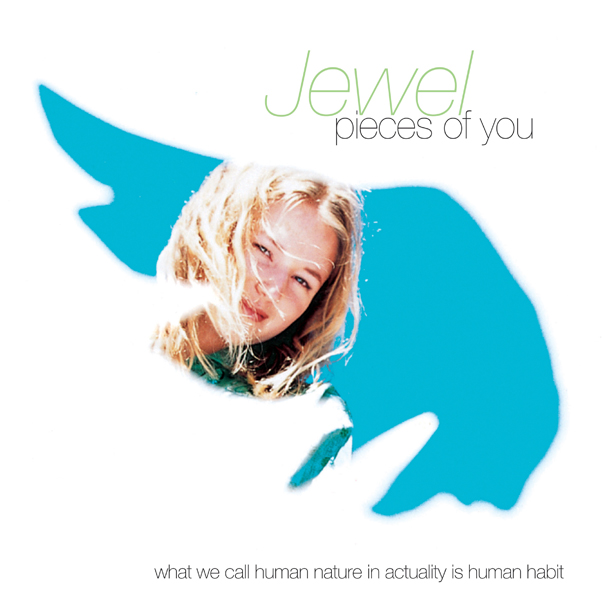 The 1995 debut album by singer-songwriter Jewel will be re-issued on vinyl by Craft Recordings tomorrow. The two-record Pieces of You  reached No. 4 on the Billboard 200 chart—where it spent two years—spawned three hit songs and kick-started the career of Jewel Kilcher.
Pieces of You reissue
Jewel
Craft Recordings, Feb. 15
Pieces of You includes songs recorded live at a coffeeshop in San Diego and some recorded at Neil Young's Broken Arrow Ranch in Redwood City, with his band The Stray Gators providing accompaniment. Young, and Bob Dylan, provided mentorship to the young songwriter, who was not yet 19 when she signed her major label deal with Atlantic Records. The album originally didn't chart, and it was not until two years later, after touring with Dylan, that it was re-released to much acclaim.
Rolling Stone said the album "carved out a perfectly confessional, coffeehouse niche between the decline of grunge and the rise of slinky pop princess." Jewel sold more than 12 million copies of the album—12-times platinum ─ making it one of the best-selling debuts of all time.
The album, which includes the 14 original cuts and the same five B-sides that appeared on the original vinyl, had remained out of print for years. While platinum mainstream hits like "You Were Meant for Me," "Who Will Save Your Soul" and "Foolish Games" still command the spotlight, it's the album's lesser-know cuts that that shine on vinyl, creating a staticky brown noise backdrop to Jewel's poeticism. "Adrian" and "I'm Sensitive," the last two songs on side B, for instance, crackle with purpose and urgency.
Side C kicks off "You Were Meant for Me," which has aged better than album opener "Who Will Save Your Soul," before settling into a lo-fi groove through the rest of the album. The sparse alt-country arrangement of "Don't" and "Daddy" are like live wires, coming close to sparking and burning everything down. "Sometimes I want to rip out out throat, Daddy/ For all those things you said that were mean," she bellows on "Daddy."
The latter side of the second record includes "Emily," from the film The Crossing Guard, as well as the upbeat "Rocker Girl" and "Cold Song," neither of which break two minutes. The album reissue is available in standard black vinyl and an exclusive blue vinyl, available only at Barnes & Noble.
Jewel followed up Pieces of You with six more albums in the pop, folk and country genres, selling more than 30 million records, and being nominated for four Grammy Awards. Since 1997 she has delivered clean water to people in 15 developing countries with her charity, and recently partnered with the Inspiring Children Foundation to start a program that makes mindfulness and emotional intelligence tools available to people at no cost.
Follow editor Roman Gokhman at Twitter.com/RomiTheWriter.