ALBUM REVIEW: Karen O and Danger Mouse collaborate to vibrant results on 'Lux Prima'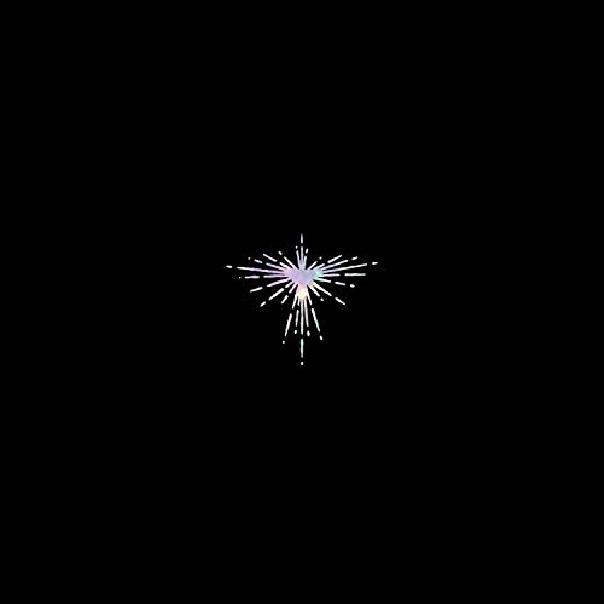 Artistic titans collide as enigmatic Yeah Yeah Yeah's frontwoman Karen O teams up with songwriter-producer Danger Mouse on Lux Prima. The collaboration was a long time in the making. Danger Mouse said in a recent interview with the New York Times that the partnership started after a 2008 drunk dial from the singer. The pair took the project a step further, making the album the soundtrack to an art installation called "An Encounter with Lux Prima"—a sensory exhibit that serves as what the duo calls the "touring nucleus" of the album. The resulting chemistry and ambition allow both artists to push themselves artistically while finding comradery in their lived experiences with love and growth.
Lux Prima
Karen O & Danger Mouse
BMG, March 15
Lux Prima is a lavish journey through the musical continuum—seamlessly crossing through styles and genres. The duo tests the limits of vast psychedelia, laid-back R&B and upbeat rock. For Karen O, Lux Prima is her first musical endeavor following the birth of her son—an experience she said was a catalyst for lyrical inspiration. Similarly, Danger Mouse's sharp arrangements stem from his rediscovery of love, showcase his vibrant musical backdrops while remaining subtle and in the pocket.
The album begins grandly with the dramatic and sprawling title track. Clocking in past nine minutes, it's a journey in itself. Starting with dynamic keyboards and orchestral synth with ethereal choir-like vocals, the song crescendos over a massive sonic spectrum. Just as the instrumental reaches a rhythmic climax, it fades away almost completely into a slow, spacious beat. Karen O's smoky vocals join Hammond organ pads, evoking a dim, smoke-filled jazz club after midnight. "I'm nowhere/ I'm no one/ I'm nobody/ There's nobody but you," Karen O sings. The song's swaying rhythm and arresting sonics carry Karren O's grappling with the humbling reassessment of life that comes with the birth of a child.
"Ministry" starts with an expansive, slow, staggered guitar picking that builds into a full electro-acoustic orchestra, calling to mind Ennio Morricone and David Axelrod with its unwavering groove and intoxicating vibe. Karen O's vocal remains sweet, soft and precise within song rises and falls, allowing for a natural juxtaposition of hip-hop beats and glacial instrumental swells.
The pace changes completely with the upbeat "Turn the Light," a head-bobber with a rolling bass line, relaxed acoustic guitar and clean funk syncopation in the chorus. The cut also displays Danger Mouse's uncanny ability to fit so many different sounds into an instrumental without it getting too busy. Both of these cuts see him bolster Karen O's uncomplicated songwriting with sophisticated ambiance while remaining intuitive to the foundational riffs and beats.
Lead single "Woman" is a high-octane retro rocker featuring Karen O's traditionally forceful vocals fed through psyched-out distortion over a primitive, noisy drum rhythm. "Redeemer" is a sexy retro-soul-influenced jam featuring infectious guitar playing with the vocalist repeating "Not coming for me/ I'm coming for you" with keen lower register vocal prowess. Danger Mouse still contributes unpredictability to these poppier cuts, but his input takes more precedence on slower cuts like the ethereal ballad "Drown." With piano taking the lead alongside spacey reverbed singing, his creative nuance increases the emotional weight and a lush sonic environment.
The double-time drum and bass groove of "Leopard's Tongue" picks things back up again. Karen O sings to the tune of the surf-rocky guitar, creating sonic layers over a whacking snare drum and blaring brass. The song fades into the tender ballad "Reveries." With a single strummed guitar and lo-fi choral vocal effects, it's one of the album's softest and most introspective moments—centered on Karen O's struggle with the inherent vulnerability and steps of faith associated with falling in love. It's here where Karen O and Danger Mouse allow each other creative freedom without steeping on each other's toes. The song couldn't have achieved its haunting aura without added production, but it still needs the songwriter's lovesick lyrics and simple strumming. This is how Lux Prima becomes less of a collaboration, and more of an artistic symbiosis.
The album closes with the adventurous "Nox Lumina," fusing the album's throwback and avant-garde elements, as an extended instrumental intro highlights the album's amalgamation of modern classical, tight beats and spacey synths. Lux Prima may be a joint effort more than a decade in the making, but the final product triumphantly blends two high art musicians working at full capacity. Karen O and Danger Mouse have used this project to move beyond the limits of their respective reservoirs, all the while retaining a succinct emotional core.
Follow writer Mike DeWald at Twitter.com/mike_dewald.