Album Review: K.Flay meets at intersection of metal, grunge and pop with Every Where is Some Where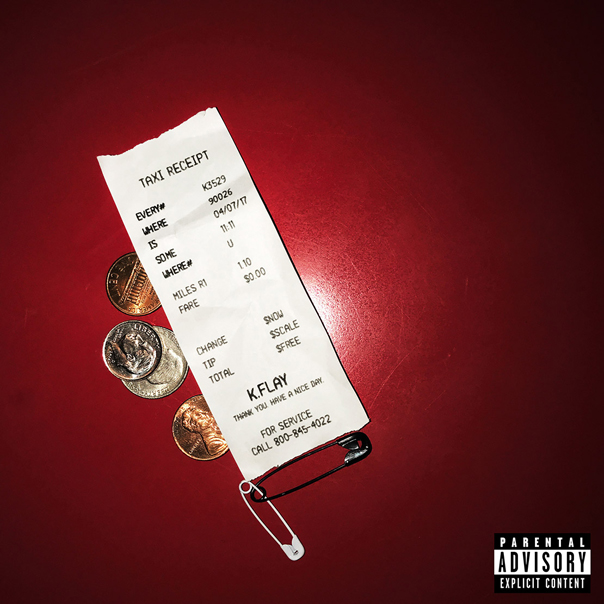 Stanford alumna and former San Francisco denizen Kristine Flaherty's genre-defying new album, Every Where is Some Where, leaves listeners waiting on the edge of their seats.
Every Where is Some Where
K.Flay
April 7
The Illinois native and L.A.-based musician, who goes by K.Flay, has blossomed into a musical badass with songs that break conventional boundaries with controversial, conversation-inspiring lyrics. Exhibit  1: "The President Has a Sex Tape"—as she has done for years, at least as early as 2011's I Stopped Caring in '96, the psychology and sociology major persistently writes smart and engaging stories into her songs, and her education continues to affect her music.
"High Enough" pulls listeners into the psyche of someone dealing with obsession and emotional dependency. Simplistic drumming and distorted bass slowly build as K.Flay raps and runs circles around the melody. A flat synth echo joins in during the chorus, on which K.Flay sings instead of rapping.
The soft, slow rhythm during the verses contrasts with the fortissimo and up-tempo beat that begins during the chorus.
"I used to like liquor to get me inspired/ But you look so beautiful, my new supplier/ Used to like smoking to stop all the thinking/ But I found a different buzz/ The world is a curse it'll kill if you let it/ I know they got pills that can help you forget it/ They bottle it, call it medicine/ But I don't need drugs," K.Flay sings. " "'Cause I'm already high enough/ You got me you got me good."
"Black Wave," another highlight on Every Where is Some Where, is Sleigh Bells' noise pop played through a hip-hop filter.
"Black wave coming will it drop/ I can see the fear yeah it's written on the wall/ Who you gonna trust when the killer is the cop/ Fire in my bloodstream, water in my lungs," K.Flay sings.
"Blood in the Cut," the album's first single, is a sonic recreation of an emotional response to a breakup. The song changes pace several times, like someone pacing back and forth, and shifts from aggressive to paranoid. Again, the song is driven by bass, which is clean on the verses and distorted on the chorus.
The instrumentation is not alone in hinting at the rapidly shifting emotions.  "I need noise/ I need the buzz of a saw/ Need the crack of a whip/ Need some blood in the cut," K.Flay sings, at which point an electric guitar abruptly comes into the mix and escalates the chaos.
Follow columnist Troy Van Skike at Twitter.com/Trox_Macgee and Instagram.com/troxmacgee.