ALBUM REVIEW: Kishi Bashi reminisces and recuperates on 'Omoiyari'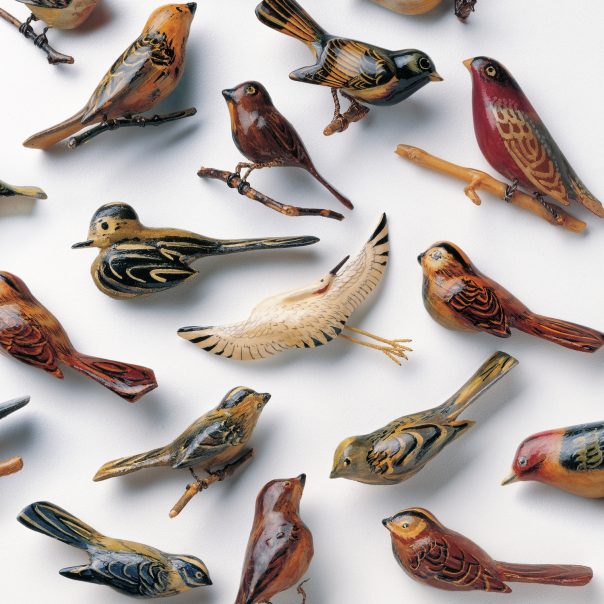 Empathy has become depressingly scarce over the past four years, with polarization and animosity pulling people farther apart by the day. Kishi Bashi's observations inform his latest album, Omoiyari. In Japanese, the title translates as creating compassion toward other people by thinking about them. It's a heartfelt theme for the Japanese-American singer-songwriter's eccentric take on psych-folk and chamber pop. Through unique arrangements and thoughtful lyrics, Omoiyari continues his work.
Omoiyari
Kishi Bashi
Joyful Noise Records, May 31
In contrast to the album's heavy subject matter, the delicate falsetto vocals and fingerpicked acoustic guitar of "Penny Rabbit and Summer Bear" immediately embrace a positive feel. Kishi Bashi seamlessly transitions from fluid balladry to a bluegrass bounce, setting for a tone of accessible dynamism. Carrying on this approach, "Marigolds" features the most memorable musicianship on the record. Rushing violin pizzicato runs give way to an earthy half-time beat and nimble guitar lines. The song's final moments reach magnificent heights, all the while retaining a cohesive tapestry of sound. Omoiyari uses this expansive, yet inviting aura to carry his personal, yet topical lyrics.
"A song for you/ Eroded memory/ As faint as anything/ We etched into the walls," he sings on "A Song For You." While its feel-good hum-along vocals are sure to appear in millennial weddings, the underlying themes of remembrance and reminiscing give it much more emotional weight. "F Delano" reaches deeper, exploring President Franklin D. Roosevelt's failure to stand alongside Japanese-Americans following the Pearl Harbor attacks. As disheartening as the sentiment is, Kishi Bashi still generates positivity with vocal chops reminiscent of Sufjan Stevens. He inventively works a repetitive guitar motif into several organ- and string-driven contexts, flexing every facet of his musicality.
Both "Angeline" and "Summer of '42" function as love songs, but the former's more straightforward folk shuffle contrasts with the galloping strings that drive much of the latter, with the notable exception of flute in the last quarter. Still, his homey guitar and euphonic voice provide a cohesive timbre, with well-placed organ embellishments. This balance of distinction and similarity appears in the lyrics, too. The former reminisces about the happiness his former love provided, while the latter reverses the narrative, recalling a long-gone time when he felt affection toward someone.
Foreboding cello melodies crescendo alongside cymbal rolls at the start of "Theme From Jerome (Forgotten Words)," before dropping into a rootsy piano and standup bass ballad. Bashi's non-verbal vocal melodies actually play a role in the narrative, as folky banjo commingles with sweeping crescendos. The depth of Omoiyari's arrangements is most clear on "A Meal For Leaves," an instrumental cut with immersive ambiance. Kishi Bashi's voice blends with his violin, hovering over hushed jazz rhythms and haunting drones in what's essentially a folk take on Pat Metheny's "mood music" ventures.
"Violin Tsunami" lives up to its name as a surging river of string arpeggios crashes over a swaying three-count beat, but its second half inflates from symphonic rock to cinematic proportions. Kishi Bashi can rely on the resonance of his instrumentation to guide his more grand vision, just like he can resort to a proper hoedown jam on closer "Annie, Heart Thief of the Sea." Its classic Americana bounce and undeniable chorus vamp drive home the line, "Why'd you take my heart/ And all you left me was a pearl?" In retrospect he is both lighthearted and brokenhearted, which ties into the overarching theme of Omoiyari.
Kishi Bashi recollects through histories both personal and political, pushing for progress instead of regression. Just like he branches out from acoustic folk into chamber music, he acknowledges the past and remains hopeful for a brighter future.
Follow editor Max Heilman at Twitter.com/madmaxx1995 and Instagram.com/maxlikessound.