ALBUM REVIEW: Lady Lamb looks inward on introspective 'Even in the Tremor'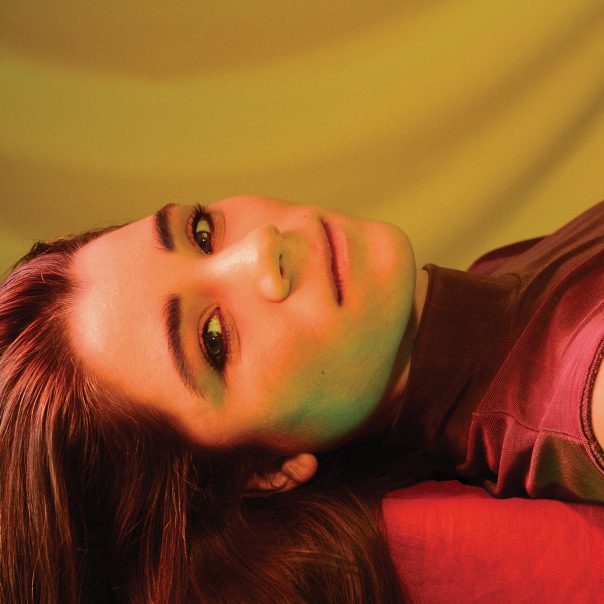 Maine singer-songwriter Aly Spaltro, better known as Lady Lamb, took a different approach to her fourth LP, Tremor. While generally known for her observational writing about the world around her, this time she takes on the challenge of writing entirely about herself. The results are thoughtful, challenging and emotionally real.
Even in the Tremor
Lady Lamb
Ba Da Bing Records, April 5
"Little Flaws" starts the album with Spaltro's swaying rhythmic vocal cadence over a subdued acoustic guitar, flanked by a simple rhythmic loop and slight synth. Lady Lamb reckons with her own flaws, ultimately confessing to a batting cage tantrum: "I missed six pitches in the batting cage/ I threw my bat in a fit of rage." Another vocal showcase comes on "Deep Love, " opening with Spaltro's impressive vocal range powering her unique verbiage. What starts as an earnest acoustic ballad builds into a lush Americana as Spaltro muses about untangling her girlfriend's wet hair after getting out of the shower.
The album's title track sneakily evolves from a simple percussive pattern to a layered smattering of drums, strings and synths. Spaltro seamlessly interweaves her life's journey into her unique artistic vision. The song is infectious, raw and trippy, standing out as one of the album's highlights. "Untitled Soul" carries on this unfiltered delivery with a more restrained ballad. Its glorious harmonized vocal features the ruggedness of a Brandi Carlise or Bonnie Raitt. Fuzzed-out space rock guitar passages top off the arrangement, embodying the album's unpredictable evolution.
"Strange Maneuvers" jumps back and forth between sweet piano balladry and a double-time indie rocker. "I don't want to be afraid of myself anymore," Spaltro repeats over a bevy of stomps and claps. The tender ballad "Without a Name" is another shapeshifter, juggling quiet spacious acoustics before expanding into a soundscape of strings, piano keys, and complex vocal harmonies. Spaltro's voice maintains a folksy familiarity, but her overall sound is uniquely her own. Similarly, Spaltro's lyrics use vivid imagery to expound on personal anecdotes.
"Young Disciple" finds a pocket as an honest guitar ballad about Spaltro's relationship with her mother. "Prayer of Love" tactfully crescendoes into a classic rock chorus. "July Was Mundane" is a song that's anything but its namesake—an expansive jam clocking in at just under seven minutes. The song's dark and dramatic atmosphere starts with flourishes of violin strings and builds to a Roots-esque instrumental outro packed with strings, guitars, synths and everything in between. The percussive swing of "Oh My Violence" proves Lady Lamb's versatility as Spaltro guides the listener sonically as well as lyrically.
"Emily" fittingly concludes the album with Spaltro reflecting on how her experiences could have changed if her present informed her past. The simple and honest message gives final credence to her ability to inflate a simple arrangement to dramatic proportions. Even in the Tremor is an impressive body of work. Sometimes challenging, sometimes candid, its varied and unexpected musical and emotional ride serves up pleasant surprises and resonant storytelling.
Follow writer Mike DeWald at Twitter.com/mike_dewald.