ALBUM REVIEW: 'Bad Bad News' is a Good Thing for Leon Bridges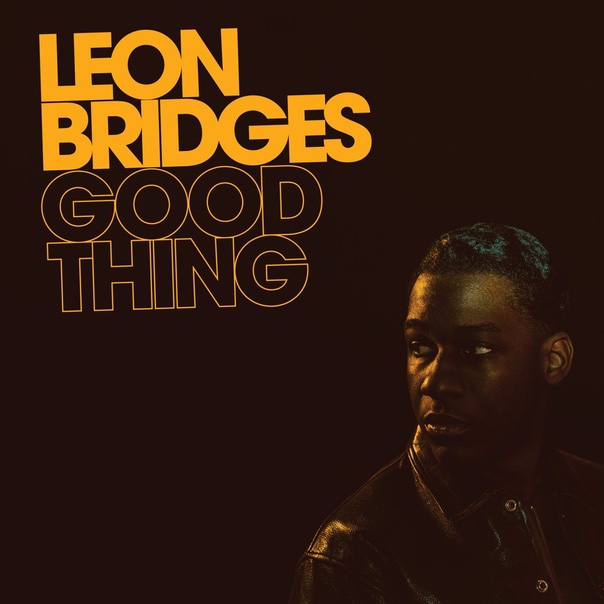 Three years after the release of Coming Home, 28-year-old Leon Bridges breaks from the traditional bluesy sound he pursued on his debut, smoothly sailing into funky territory with his sophomore album, Good Thing. Gone are the 1960s R&B beats and the smooth rasp reminiscent of Marvin Gaye and San Cooke. In their place, Bridges explores singing in a falsetto about the curveballs life throws at everyone on the 10-track album.
Good Thing
Leon Bridges
May 4
Opening Good Thing with "Bet Ain't Worth the Hand," Leon Bridges pays homage to his old-school R&B influences, pairing a slow bass-heavy beat while departing from his usual vocal range with the aforementioned falsetto. Bridges deviates from songs that focus solely on his roots to songs about life in general, solidifying a new direction as he introspectively sings, "I can't commit, I can't make plans/ Sometimes the bet ain't worth the hand/ I think you're special, it makes me sad/ Don't wanna wonder what we could've had."
Album closer "Georgia to Texas" is by far the most reminiscent of his earlier material, elevating its familiar Southern drawl with its tricksy half-time groove, jazzy modulations, and a sensual saxophone melody. Otherwise, Bridges moves away from his original Motown leanings by blending the R&B and 1970s funk influences with dance beats and intimate lyrics. This experimentation furthers his process of finding his own unique style. On "Shy" and "You Don't Know," he employs this tactic to impart a calculated transformation from a retro gospel singer to an individual singing of life's subtleties instead of its larger scale.
With the catchy hook on, "They tell me I was born to lose/ But I made a good, good thing out of bad, bad news," the cinematic arrangement of "Bad Bad News" inflates its simple chord progression and beat into a story of personal victory. Even in a situation where the odds are stacked against him, Bridges communicates optimism through his electrifying melody and powerful delivery.
Bridges explores the possibility of finding his soul mate on the steadfast jazz-rock heartthrob "Beyond," singing, "I'm scared to death that she might be it/ That the love is real/ She might just be my everything." "Mrs." continues this vein as he weaves a slow ballad about the line between love and hate blurs as a couple's undeniable chemistry jumps between profound affection shallow passion.
Similarly, "Shy" explores the excitement of the romantic chase. Sings Bridges: "I just want to see you, you could come over/ I know you're shy, you can be shy with me/  You know I need you and I'm not quite sober." Whether it's based on a personal experience or not, it shows Bridges' growth as a songwriter.
By choosing to lead Good Thing in a decidedly different direction than his debut, Bridges acquaints listeners with another side of his personality. "Lions" starts with a funky and soulful beat and gradually increases the tempo. His confidence abounds in the proclamation, "I can't see the world that you want me to see/ I won't be the  man that you want me to be."
"Forgive You" uses this self-confidence to display a personal ability to make choices, even when they conflict with the advice he receives from his those around him. Bridges' voice finds the perfect pocket in the song's ethereal structure, exemplifying his ability to inject nuanced musicality into the various feels this album implements.
"If It Feels Good, Then It Must Be," one of the album's best candidates for radio airplay, picks up the pace and swagger a-la Ne-Yo; in other words, it plays on the modern excentricities of R&B rather than its foundation. With syncopated guitar strumming accenting a steady four-on-the-floor beat supporting less somber lyrics, Bridges uses this accessibility to divert from his usual somberness to highlight a more playful side of love and lust.
Bridges has intentionally broken away from his past associations. Good Thing communicates a nuanced experience of loving and losing in a life of temptation and personal growth.
Follow writer Eli Batrez at Twitter.com/@_elibelly6_.