ALBUM REVIEW: Lykke Li swerves into alt R&B with So Sad So Sexy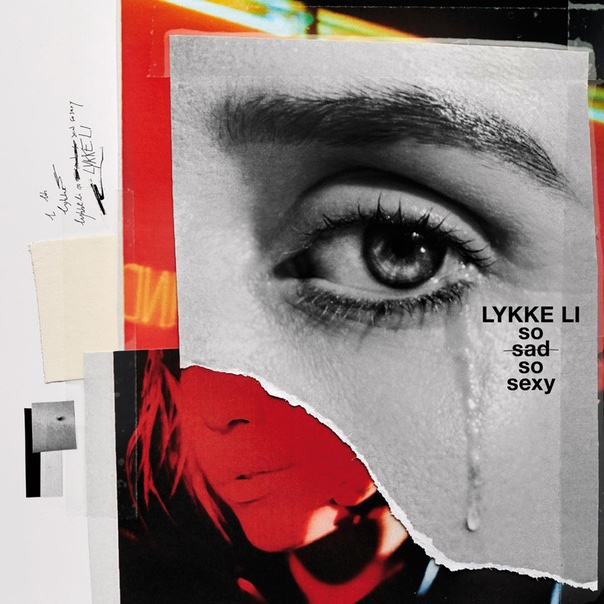 An indie darling since her debut LP, Youth Novels, Lykke Li has enjoyed commercial success in the U.S. alongside Swedish indie pop contemporaries Robyn and Miike Snow. Like those artists, she built a fanbase at home first. Propelled by single "I Follow Rivers," Lykke Li began reaching mainstream audiences with her 2011 sophomore album, Wounded Rhymes. So Sad So Sexy, her fourth album, marks a dramatic shift from the acoustic leanings of 2014's I Never Learn.
So Sad So Sexy
Lykke Li
June 8
Opening track "Hard Rain" shows how the singer-songwriter has reinvented herself. The track begins with silky vocals fitting perfectly with a string accompaniment. It has a glossier production value than her past cuts. The surprises begin when Lykke Li channels Bon Iver's 22, A Million by employing vocal distortion that gives her voice an incredible ethereal feel. When trap-influenced hip-hop beats enter the mix, it becomes apparent that she is breaking out of the pop box and into the realm of R&B.
Guitars and pianos pale before 808 electronic snares and ambience, a perfect backdrop for Li's sultry delivery. This spacious soundscape manifests via producers Jeff Bhasker and DJ Dahi. Having worked with artists like Kanye West, Drake and Kendrick Lamar, both engineers play key roles here. On "Jaguars in the Air," a David Bowie-like guitar intro gives way to a hard-hitting trap beat. Despite the upbeat and lush feel of this track, the album's overarching feel centers around heartbreak and lost love.
Channeling the vocal delivery of Kelela and the mood of depressive R&B chart-toppers Drake and the Weeknd, Lykke Li creates an intoxicating atmosphere on So Sad So Sexy. She uses this to explore the cross section between sex and sadness.
"When you hold me tightly like that, oh baby I know, I'm better alone than lonely," she sings on the emotionally charged "Better Alone." Embracing her lover does not give Li relief from a feeling of loneliness in her relationship. This only solidifies her hopeless romanticism.
On "Two Nights," she explores similar ideas. Complete with clanging percussion, this spacey track sees Li fret about her man's whereabouts. The song builds and swells, especially once Aminé is given a verse near the end. The rapper's wordplay and convincing delivery complements Li's vocals well.
Li reaches heartbreaking heights on "Bad Woman," a crushing final plea to a lover on the verge of leaving. This beautiful and arresting ballad's simple arrangement showcases her astounding singing range. Admitting some culpability in the problems that plague the relationship, she labels herself the song's namesake. The tracklist on So Sad So Sexy is replete with similar stories of lovers on the rocks and nights spent alone. While these songs can be lyrically repetitive, the unique and organic production give each one life. On top of this, Li consistently delivers authentic and captivating performances, showing off her vocal prowess along the way.
The closing track, "Utopia," uses layered vocals and shiny vocal effects to give the track a bright, shimmering feel. At first glance, it appears that Li is offering a glimpse of hope amidst the despair. "We could be utopia, utopia/ You and me, utopia, utopia," she sings. But a glitchy outro gives her words a sinister feel. Li concedes to building a fantasy that will inevitably come crashing down when reality hits. Her lack of closure make her musings all the more powerful. So Sad So Sexy imparts lean meditations on erotic melancholy that thrill musically and marks an exciting new direction for Lykke Li.
Follow writer Matthew Eaton at Twitter.com/MattnSoCal.