ALBUM REVIEW: Meat Puppets dust off feel-good cowpunk on 15th album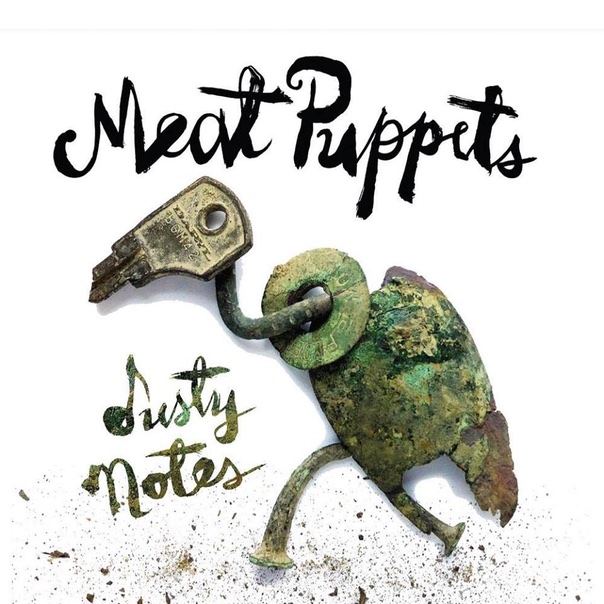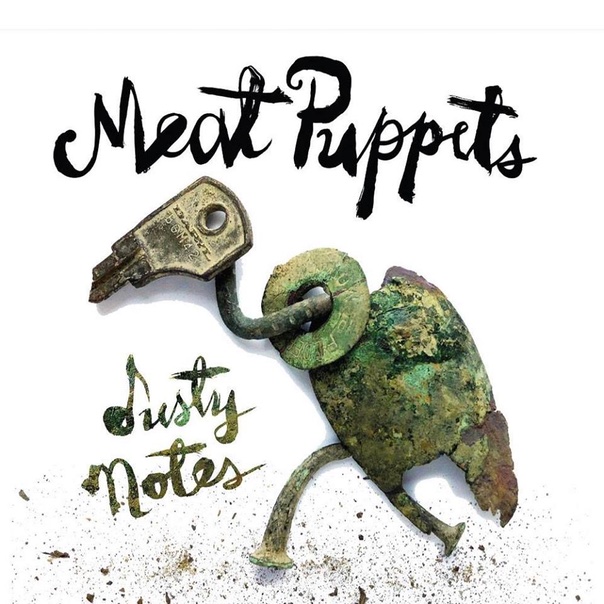 Whether they're remembered for playing with Nirvana on MTV Unplugged in New York, or getting spat on for playing heartland rock to the SST crowd, Pheonix's Meat Puppets never really got the break they deserved. Curt Kirkwood (guitar, vocals), his brother Cris (bass, backing vocals) and Derrick Bostrom (drums) godfathered "cowpunk" with 1984's Meat Puppets II and 1985's Up on the Sun. Their incorporation of outlaw country, psychedelia and punk jazz earned them a loyal following of "meatheads."
Dusty Notes
Meat Puppets
Megaforce Records, March 8
After a hiatus, a breakup and several lineup changes, the three founders now reconvene alongside two new additions for a 15th album. Dusty Notes is more toned down than Meat Puppets' seminal albums, but it's a sound reminder of why they're still around 26 years after the Nirvana hype.
The album's three singles emphasize Meat Puppets' country and folk elements. The lack of angular licks and hard-hitting beats hardly hurt the songwriting. The smokey bounce and feedback-laden soloing of "Warranty" sounds as fresh among indie-psychedelia of the last decade as it would have during the rise of '90s alt-rock.
The addition of banjo, vintage organ and a melodious electric guitar solo enhances the love song to simple living "Nine Pins," while the acoustic guitar upstroke of "Sea of Heartbreak" finds its groove in plucky piano chords and an effortlessly catchy chorus. Dusty Notes tends to run with these mellower tendencies, but Meat Puppets have a couple of secret weapons—keyboardist Ron Stabinsky and Curt Kirkwood's son Elmo on guitar.
Stabinsky's jazz-trained virtuosity serves Meat Puppets well, giving tracks like "On" more complex modulations. Bostrom's relaxed shuffle guides this cut's tumbling piano and organ embellishments—all while leaving room for the Kirkwood brothers' campfire-style vocal harmonies. He imparts technicality to the band's more subdued approach.
"Unfrozen Memory" emerges from a harmonious bead of harpsichord into glacial distorted guitar strains and soaring leads, crossing epic British prog with dreary proto-grunge. Stabinsky's piano accents give structure for the always-moving acoustic fingerpicking. Meat Puppets once again form rapid-fire notes into an immersive slow-rock groove. "Kicking at the door, to break into wonderland," Kirkwood sings loftily before blues rock leads to keyboard and guitar dueling.
An unassuming quality pervades throughout Dusty Notes. The tight chemistry between brothers, and father and son, make their arrangements as charming as they are inconspicuous. The title track sums up this humble vitality with the chorus: "Dusty notes drifting across the floor/ Can't keep it clean/ It's a magical thing." Sandwiched by brassy keyboard fanfares and an over-the-top ending vamp, the singer lets loose a bit with an intuitive acoustic guitar solo.
"Nightcap" recalls older tracks like "Lake of Fire," but with better production and more emphasis on a folksy crooning than primitive desert rock. The new and old members fit splendidly into a dreamy environment of ashy synth pads, descending piano leads and massive chords.
This allows "Vampyr's Winged Fantasy" to stoke the band's flame with call-and-response guitars and vocals recalling Steppenwolf's "Born to be Wild." Stabinsky's chromatic keyboard shredding coincides with Elmo Kirkwood's face-melting guitar solo, providing the perfect foil for the Cris and Curt Kirkwood's more low-key singing. The junior Kirkwood may have been just what Meat Puppets needed to electrify their road-weary sound.
Dusty Notes closes with "Outflow," a lulling acoustic ballad encapsulating the band's combination of dynamic keyboards, earthy riffs and swaying groove. "And the wind slowed down/ And the waves stopped crashing/ And the trees laid down for a while on the shore," the Kirkwood brothers sing of a peaceful world. The singer's lyrics mesh well with the album's overarching vibe of feel-good placidity.
These band isn't out to blow anyone's mind. They just want to jam with those they care about. Luckily, that also means further exploring the style they blazed in '84. The endeavor will leave veteran "meatheads" and newcomers alike thankful for the decision Meat Puppets made to follow their stylistic gut almost four decades ago.
Follow editor Max Heilman at Twitter.com/madmaxx1995 and Instagram.com/maxlikessound.