ALBUM REVIEW: Heartbreak fuels Meg Myers on Take Me To The Disco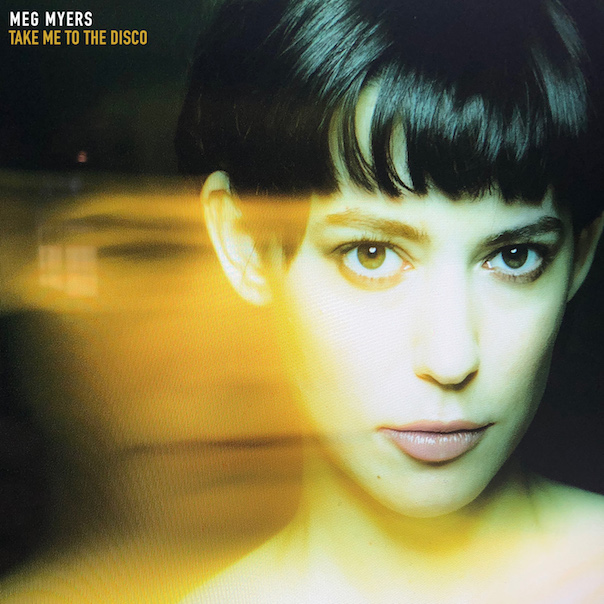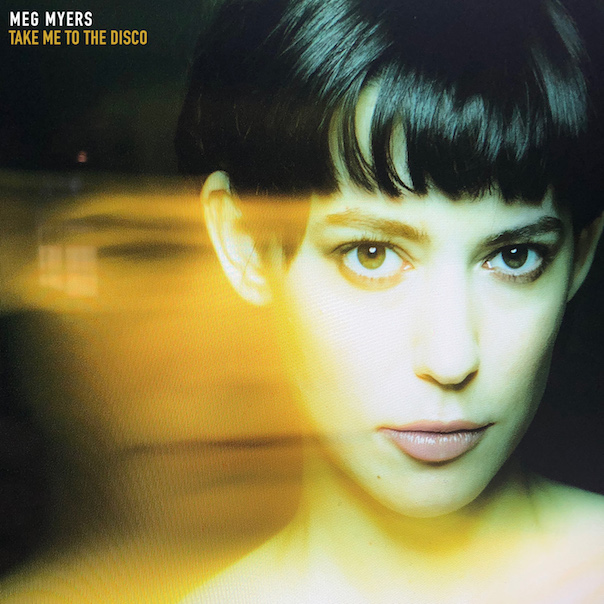 While Meg Myers has been a part of the alternative music scene for almost a decade, this last year has proven the most transformative for the young singer-songwriter. Myers' latest LP, Take Me To The Disco (300 Entertainment), is a 46-minute ode to love and heartbreak that gives listeners an authentic representation of Myers' internal emotions by relying heavily on dark, twisted lyricism and booming digital punk.
Take Me To The Disco
Meg Myers
July 20
Instrumentally, Take Me To The Disco exists in a space between punk and electronica. Her electric guitar-driven contentious farewell to Atlantic Records, "Numb," feels like a Riot!-era Paramore track, while the intensity of the percussion and yelling on "Tear Me To Pieces" exhibit more pleasant aspects of her punk rock influence.
The strong back-beat and resounding synths on "Jealous Sea" play more like the soundtrack to a Stranger Things chase scene. The electronically complex "Little Black Death" also feels reminiscent of an '80s throwback, without becoming outdated or mundane. Take Me To The Disco shows the talent of Meg Myers to combine the primal energy of punk and the glossy accessibility of electro-pop to create an album that is both cohesive and refreshing, regardless of the inherent differences between the styles. Coincidentally, it was her first outing produced by Christian "Leggy" Langdon, which may have something to do with it. 
Myers not only bridges the gap between the two genres, but plays around with some slower sounds that emphasizes her deep, smoky singing. The record's beautifully simple closing track, "Constant," features Myers' voice, an acoustic guitar and a violin, showing that she can use a "less is more" approach to a powerful effect. The title track seems to borrow a melody from the Donnie Darko version of "Mad World." Even the track "I'm Not Sorry," which eventually introduces a variety of instruments, spends the majority of its runtime intimately revealing Myers' feelings with only her voice and her piano.
The most pervasive theme on Take Me To The Disco remains the songwriter's startlingly dark and complex take on love. Whether it's her upbringing in a strict Jehovah's Witness household or the recent breakup she went through around the time she was writing the record, Meg Myers has many experiences from which to draw. The piano-driven "Tourniquet" circles around the tragic, cliche conclusion that "love is pain," as she tells her lover: "Tie a rope around my wrist/ You're my tourniquet." On the song, Myers both wants lobe and understand the harm it will cause.
Similarly, on "Funeral" she Myers compares her heart to "a ghost town at sundown, a beautiful lie." For a song with inexplicable hints at Evanescence circa 2003, it encapsulates her bleak outlook within a beautiful framework. 
Meg Myers hasn't missed a step with Take Me To The Disco. She uses cross-genre explorations to tackle the complexities of love. These 12 tracks provide a front-row seat to an autobiographical thunderstorm of electric guitar, synths and smoldering vocals.
Follow writer Piper Westrom at Twitter.com/plwestrom.