Album Review: Melvins walk the line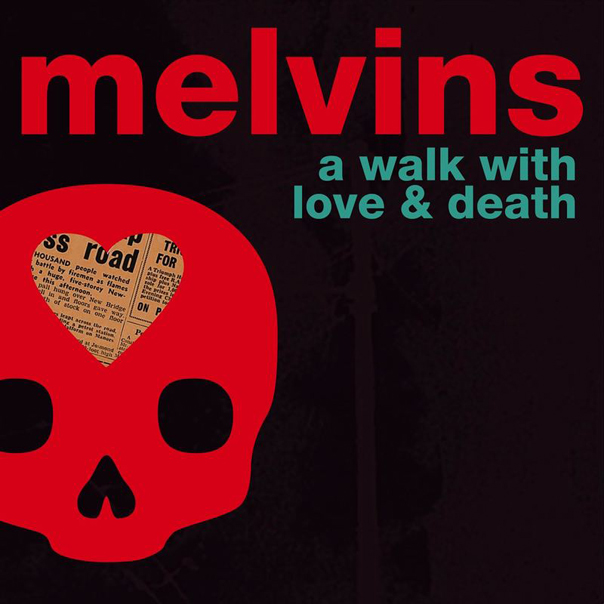 For the last three decades the Melvins have charted their own wayward course through the heart of rock and roll, confounding critics and conventional wisdom at every turn. How many other bands can claim to have opened for Kiss in front of a quarter of a million people, hired and then fired Kurt Cobain as their record producer, taught Soundgarden about drop D tuning, and recorded with both teen heartthrob Leif Garrett and punk icon Jello Biafra?
A Walk with Love and Death
Melvins
July 7
While the Melvins have always straddled the line between precise, riff-heavy stoner rock and experimental washes of processed sound, the band's A Walk with Love and Death, its first double-album, is perhaps their most schizophrenic, with the first nine tracks comprising a relatively conventional rock album and tracks 10 to 23 serving as a soundtrack for an experimental film by Jesse Nieminen.
The album's first two songs, "Black Heath" and "Sober-delic," brood and groove rather than melt your face off with distortion. The core duo of guitarist King Buzzo and drummer Dale Crover have enlisted a rotating army of bass players to storm the crossroads of music history, and the new album features Redd Kross alum Steven McDonald on bass adding a bit more melody into the mix.
The album also features guest appearances by The Pixies' Joey Santiago, who plays guitar on several tracks, and Teri Gender Bender, who adds to the glam vibe on "Cactus Party."
A Walk with Love and Death is the Melvins' 26th studio album and is ample evidence that the band has learned something from its 30-year career. The band has clearly grown beyond its sludgy roots, although you can still hear them in the thunderous, "Euthanasia." But the Sabbath-like power chords of the early albums have been supplanted with quasi-glam rock guitar riffs and dynamic song arrangements that add to the music's complexity.
I like the soundtrack part of the album, but then again, I like weird shit. The washes of noise resemble experiments by Karlheinz Stockhausen, Nurse with Wound and The Butthole Surfers. The vertigo-inducing strains of feedback and guitar noise are punctuated by random voices and processed sounds.
When the noise arranges itself briefly into nearly musical tangles on "Give it to Me" the result is chaotic, garage-band lo-fi weirdness on acid, as if Frank Zappa's band and The 13th Floor Elevators were thrown into a musical blender and set to liquify. On "Eat Yourself Out," the sampled voices combine with bloopy keyboard noise that will have you seeing through both space and time, wondering how long before you peak. It's easy to imagine these sounds accompanying a gritty black and white film loaded with jump cuts.
A Walk with Love and Death represents an amazing value, capturing a weird rock band at the top of its game. You come through the first disc sweaty, with your hair matted and your crippled hands throwing up devil's horns. Then you put on the second disc and take a psychedelic journey inside your couch and into the dark recesses of your skull.
Listen to these: "Black Heath" and "Give it to Me."
Follow David Gill at Twitter.com/DavidGi18788752.