REVIEW: Opeth's 'In Cauda Venenum' sets the bar for 2020s prog rock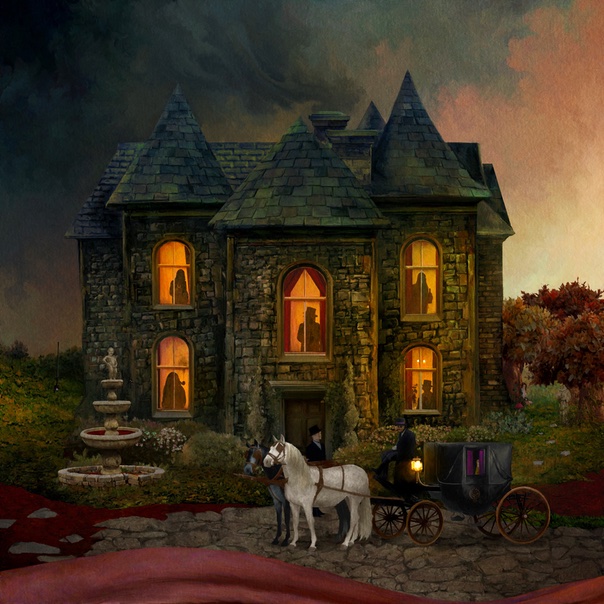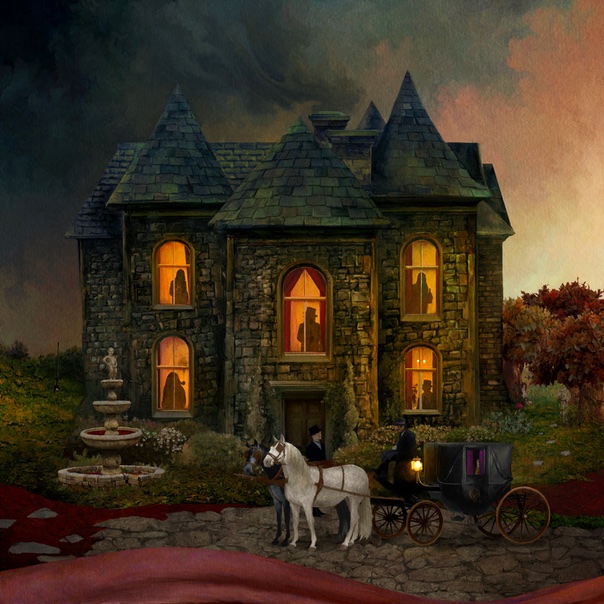 Sweden's Opeth has written some of death metal's most forward-thinking albums, but at this point almost half of its discography centers on progressive rock. The transition remains divisive within the fanbase, but the illustrious body of work that followed proves its success. Opeth's incredible consistency keeps expectations high going into a 13th record. 
In Cauda Venenum
Opeth
Nuclear Blast, Sept. 27
Recorded in Opeth's hometown, Stockholm, In Cauda Venenum sees frontman and principal songwriter Mikael Åkerfeldt go out on a limb by writing the whole album in his native language (along with an English version—which makes for a lot of vocal takes). He also conceptualized the album while on sabbatical, ruminating on a cinematic apex of his band's journey.
Opeth fires on all cylinders, delivering a startling, engrossing odyssey of heavy progressive music.
Three-and-a-half-minute intro "Garden Of Earthly Delights" builds vast ambiance using ghostly vocal harmonies, swelling synth drones and immersive field recordings. It's the sound of a band spreading its wings wide before taking off into a prog-rock masterclass—properly kicked off by singles "Dignity" and "Heart In Hand."
The former blasts out the gate with Mikael Åkerfeldt, guitarist Fredrik Åkesson and keyboardist Joakim Svalberg locking into empowered riffs punctuated by regal acoustic interludes. Åkerfeldt's singing comes with new levels of bravado, along with some startling multipart harmonies.
This growth continues on the syncopated rhythm guitar and harrowing lead guitar of the latter, which culminates in gorgeous balladry worthy of Pink Floyd and King Crimson. Opeth revels in its multilayered arrangements. Every passage has a keyboard patch or a mallet percussion line to fill every nook and cranny.
Though Åkerfeldt rejects the metal community's rigid idea of heaviness, some passages from this album hit like a prog rock version of 2002's Deliverance. In fact, death growls wouldn't be out of place during the overwhelming symphonic fanfare at the end of "Next Of Kin" and the off-kilter staccato guitar stabs of "Charlatan."
In both cases, Svalberg's keyboard provides a sense of size through thrusts of orchestral bombast or dissonant theoretical complexity. These satisfying moment of head-banging pay off after a myriad of sonic twists and turns into a plethora of styles and dynamics. Such long-winded, multi-movement excursions have become a staple for Opeth. They're densely packed with tuneful technicality and untamed beauty.
Rather than barrage listeners with virtuosity displays, Opeth grounds its instrumental prowess in believable musicality. Drummer Martin "Axe" Axenrot's attention to minutiae imbues the album's most delicate or mighty grooves with dexterous detail. Bassist Martín Méndez knows exactly when to beef up the riff or divert to his own ideas. This is especially important for the moody dark-jazz waltz of "The Garroter" and the folky acoustic guitar pulse of "Continuum," where the band could easily sacrifice taste for diversity. These cuts retain melodic intuition in both voice and guitar, allowing the band to elaborate on unconventional motifs naturally and convincingly.
Opeth tends to rely on arrangements rather than lyrics, Åkerfeldt's choice to sing in Swedish gives more apparent meaning to his songwriting. The English version reveals themes of modern disparity and societal decay. Often accompanied by another instrument playing the same melody, his words blend symbiotically with the other instruments.
This way, reserved cuts like the piano-driven "Lovelorn Crime" become more than a vocal feature. From the rapturous singing to the star-reaching guitar solo, the song's tone and melodicism drive its sweeping progression. From ethereal beginnings to explosive ends, Opeth's songwriting is as dazzling and robust as ever.
Opeth succeeds the most when it spans the broadest swath of sound, finding a synthesis between its most accessible and overwhelming elements. "Universal Truth" juxtaposes swaying string modulations and hypnotic vibraphone with soaring vocal lines and walls of synth and guitars. And yet, it all breaks down to acoustic guitar  and voice at the midsection.
Grand, panoramic closer "All Things Will Pass" achieves a similar effect by jumping from eerie guitar noodling to ascending riffing. Over Axenrot's echoing mid-tempo backbeat and some chunky guitar chords, Opeth throws all of its tricks into the mix. In Cauda Venenum ends in scenic splendor, at a majestic precipice of transcendent melodies and inexorable might.
For those who stopped liking Opeth after Heritage, In Cauda Venenum is the time to hop back aboard. Thirty years into their career, the prog rockers are as bigger as ever, inflating their established sound to massive proportions. The album stands as a bastion of Opeth's impeccable musicality and jaw-dropping scope.