ALBUM REVIEW: Queens of the Stone Age put modern spin on old styles with Villains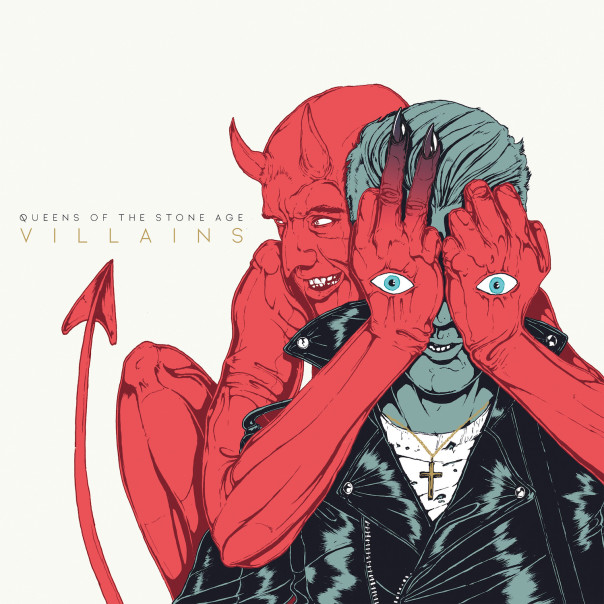 If there is one thing you can count on from Queens of the Stone Age, it's not to count on anything staying the same. Their new album, Villains, continues that trend and even adds some synthesizers to the group's normal heavy guitar-driven rock.
Villains
Queens of the Stone Age
Aug. 25
Villains opens like a movie with a minute-long, sinister-sounding, horror film intro to "Feet Don't Fail Me Now." What you don't expect from this unabashed rock band is that as the drama of the song's chanting draws to a crescendo, the synthesizers kick in, creating a rock and roll dance song that does not disappoint.
While Queens of the Stone Age stylistically seem to be riff-heavy rock, their albums have actually been as diverse as the members of the band, some 16 in all since 1998. Now in 2017, Josh Homme and friends continue that trend. Many of the tracks on Villains have an almost ragtime dance rhythm to them.
"The Way You Used To Do," the album's first single, follows that same formula and highlights what Homme has been able to accomplish in a millennium where heavier rock has fallen short. He's been able to find that sweet spot of pop and metal that made bands with similar leanings so popular in the 1980s.
"Domesticated Animals" is another stand-out on the album. The song is almost hypnotizing. The guitar riff acts as the rhythm section to Homme's chanted lyrics. Songs like "Head Like a Haunted House" and "The Evil Has Landed" have formulas that lean toward some of their past hits like "3's & 7's." Yet they feel updated, modern and fresh.
A couple of the album's slower songs miss the mark. This includes the final song, "Villains of Circumstance," which seems too slow and too long, and Homme's falsetto just doesn't work on this one.
Villains' standout tracks more than make up for the couple of down moments. Overall, this is one of the best Queens of the Stone Age albums to date. Songs like "Domesticated Animals" and "Feet Don't Fail Me Now" remind me of when I first heard "Regular John" off the group's first album. They feel familiar, yet new and different from anything else out there.
Follow reporter Shane Johnson at Twitter.com/shanejohnson14 and Instagram.com/thehurra.