ALBUM REVIEW: St. Lucia diversifies its sound on 'Hyperion'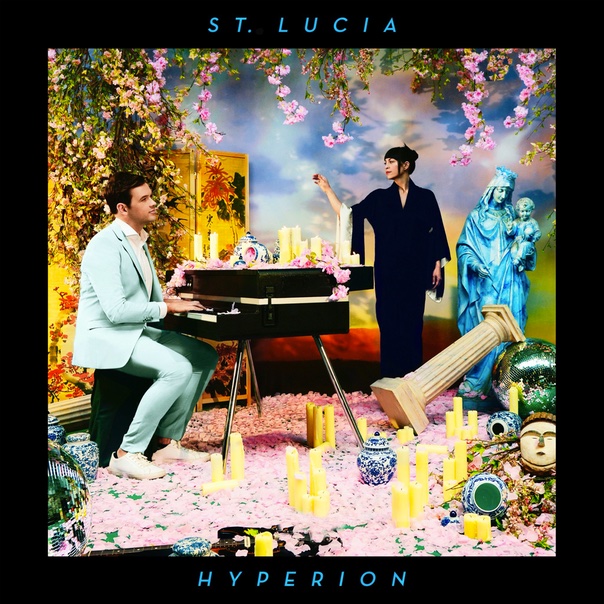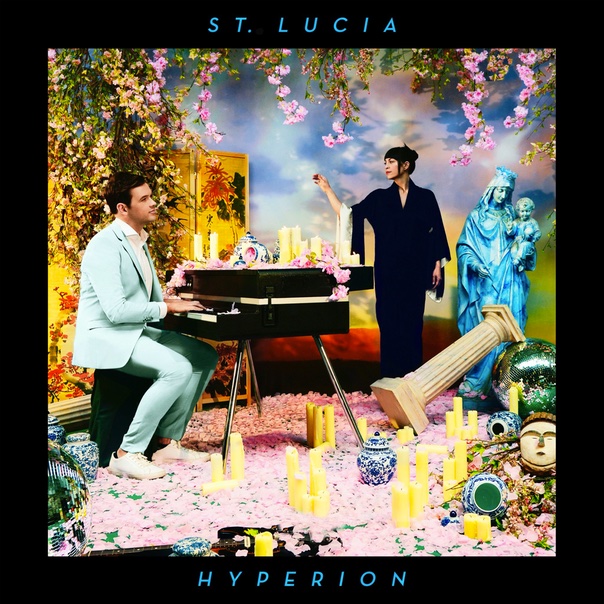 Enigmatic dance pop has proven a strong suit of South African New Yorker Jean-Phillip Grobler. The St. Lucia frontman built up his classical chops singing in the Drakensberg Boys' Choir. His training coincided with an ardent side-affinity for '80s legends like Phil Collins and Michael Jackson.
Hyperion
St. Lucia
Sept. 21
These impactful influences remained deeply rooted within his makeup, intertwining with Grobler's overall sound on 2013's When the Night and 2016's Matter. With the project's third studio album,  Hyperion, St. Lucia eloquently contrasts its indietronica musicality with more instrumental diversity in a positive, yet deeply conscious album.
Producer Rob Kirwan, who has also worked with Depeche Mode and U2, helped St. Lucia develop the synthetic textures of Matter to the electro-acoustic arrangements on Hyperion. Anthems like opener "Bigger" and "A Brighter Love" fuse flavors of Walk the Moon and Sylvan Esso to paint a sonic kaleidoscope of vibrant color. "Bigger" emphasizes its hard-hitting half-time beat and bright piano chords, supporting brassy synth with nuanced auxiliary percussion a crashing snare drum. This intricate instrumentation evokes a more modern take on Toto's exhilarating chops.
As for "A Brighter Love," Grobler and his quintet adopt a more minimalist dose of stark electronica. Harmonizing synthesizer spotlights staccato melodies. The tune features an infectious chorus boost perfect for any DJ looking to fill a club dance floor.
Grobler incorporates his diverse influences into an eclectic listen. His '80s inspirations make themselves known throughout, evoking the likes of Duran Duran and the poppier side of Van Halen as an authentic contender rather than a follower.
The bass line of "Gun" will be oddly familiar to those who have a soft spot for Van Halen's "Jump," capitalizing on a classic upbeat aura reminiscent of Breakfast Club through lush powerful glamorous guitar chords. The powerful vocals take full advantage of the strength behind Grobler's voice, detailing a framed narrative of gun control and sexual power plays. Though certainly an uplifting listen on the surface, Hyperion doesn't shy away from tackling serious issues.
On the moody, almost smooth jazz vibe of "Full Moon Rising," keyboardists Nick Paul and Patti Beranek add nostalgic appeal to an otherwise 21st-century album with reverb-heavy electric piano modulations. This song has a healthy mix of relevance with obvious past sprinkled through Ross Clarke's bass and Dustin Kaufman's drumming blending nicely to form an enticing groove.
Though mostly consistent in its delivery, Hyperion still throws in a few surprising stylistic choices. The gospel choir underpinnings of "Paradise is Waiting" certainly stick out, but remain true to St. Lucia's joyful atmosphere. On "Last Dance" the group pairs high-pitched harmonies with laid-back melody, bringing Foster The People's "Pumped up Kicks" to mind. Considering these guys usual dancey vibe, this cut sticks out for its more lackadaisical cheeriness. Another standout is "Next To You," a shimmering dream-pop number complete with an inexplicable bossa nova rhythm structure.
Concluding track "You Should Know Better" provides the biggest surprise. The urgent intro evokes the music of Sonic the Hedgehog through its speedy sound effects. The song's sporadic feel may sound jarring at first, but it becomes more of a commentary of sorts on how two lovers interact in a long-term relationship. Although the bizarre eight-bit feel could throw some off, this unique cut is capable of feeling like the most memorable.
St. Lucia's balances nostalgic bliss and contemporary indietronica to make Hyperion a memorably euphonic experience. While certainly reminiscent of the giants that inspired it, the band finds its own identity both in sound and subject matter. Grobler and co. effortlessly showcase their unpredictable musicality, pouring their sonic palette and songwriting chops into a fruitful depiction of life and love.
Follow writer Vic Silva at Twitter.com/VicSilvaaaa.