ALBUM REVIEW: The National lets beauty and pain coexist on Sleep Well Beast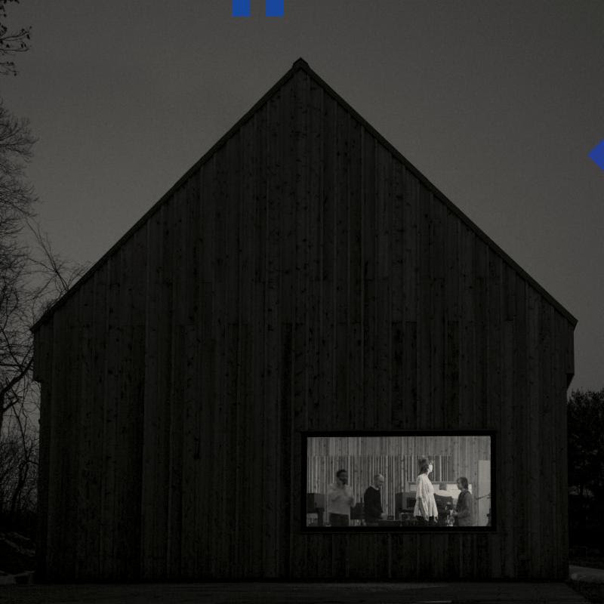 I often wonder if beautiful and depressing can co-exist; then I listen to one of The National's albums and realize there is a place for both, and when put together, they can be amazing. This is the case on the group's latest album, Sleep Well Beast.
Sleep Well Beast
The National
Sept. 8
To say The National is at the top of the indie rock food chain is an understatement. Many have hyped them as one of the last serious indie groups out there.
Sleep Well Beast has been long awaited, as it's been four years since the last album. Proof of that is how fast the first single off the album, "The System Only Dreams in Total Darkness," flew up the adult alternative charts and landed at number one. Follow-up singles, "Carin at the Liquor Store" and "Guilty Party," have also been welcomed with open arms.
While many have likely heard the singles off the album, there are other gems that may not get as much love. "Nobody Else Will Be There" serves as a perfect introduction to the album. The hush of Matt Berninger's voice makes it feel as if he's whispering a secret for just you and you alone.
The second track, "Day I Die," picks up the pace for the album. While the next track "Walk It Back," showcases the electronic component the group experiments on some tracks with. It is a departure from the group's normal sound, but they do it with a gentle touch that makes it feel natural and not forced.
There is a lot to like about Sleep Well Beast; it feels like the most complete album to date for the group. They have also outdone themselves when it comes to production. The tracks feel deep and rich, with layer after layer of instruments, electronic beats and vocals.
The album as a whole is sad, but this is not unusual from The National. Fans will rank this as one of the top albums in the group's collection; those new to The National will want to give the album a few listens. Each time, I found something new to fall in love with.
Follow reporter Shane Johnson at Twitter.com/shanejohnson14 and Instagram.com/thehurra.