Album Review: The Jesus and Mary Chain bring pain and happiness on Damage and Joy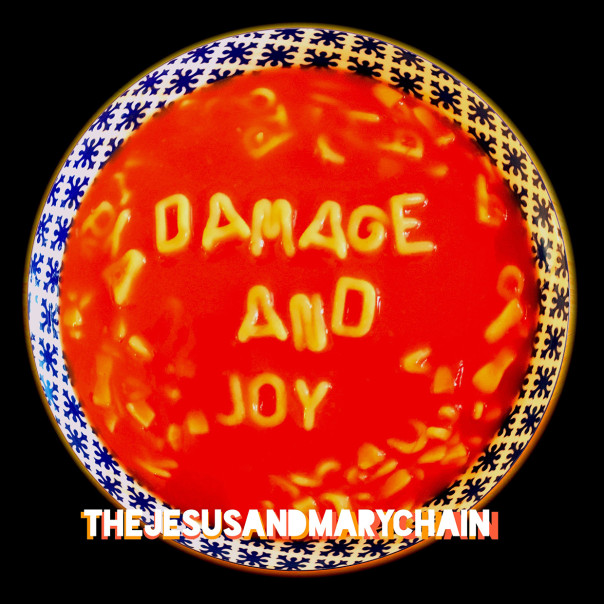 It's been 19 years since Scottish shoegaze rockers The Jesus and Mary Chain last released an album. They've continued to tour off and on, but Damage and Joy offers them their first chance to tour in support of new material since their last release in 1998. This, their seventh studio album, captures several moments from their nearly 20-year break. Founding brothers, Jim and William Reid (vocals and guitars), are joined by a relatively new cast that's been around since as early as 2007.
Damage and Joy
The Jesus and Mary Chain
March 24
The album starts off with the slow rumble of "Amputation," on which The Jesus and Mary Chain acknowledges its absence from the scene, at least in terms of making new music. The background guitar solo and Reid's falsetto howl create a lasting impression.
"War on Peace" slows the tempo and carries a tranquil ambiance, but all of a sudden the song takes a turn and goes into double-time. This band hasn't lost any of its spontaneity.
The tempo and energy of "War on Peace" carries into "All Things Pass," where they emphasize the importance of letting go of regret, but the band makes another left turn on "Always Sad." Here guest vocalist Bernadette Denning joins Jim Reid for an uplifting duet about being melancholy.
The band offers yet another impressive turn as the albums progresses, with the experimental "Simian Split." A whirl of new sounds leads to lyrics about killing Kurt Cobain. All of the instruments have a distinct part, which creates a memorable song that will stick with fans.
The Jesus and Mary Chain
7 p.m., Saturday, May 20
Fox Theater in Oakland
Tickets: $48.
The impressive showcase of talent extends to the newer members. Their chemistry blends with the Reids, but when any of the musicians has an opportunity to put a new spin into the songs, they don't hold back.
Unfortunately, "Always Sad" kicks off a series of disappointing, repetitive songs about love that only hopeless romantics will connect with.
Listeners are offered reprieve, however, with the album's jewels, "Los Feliz (Blues and Greens)" and "Mood Rider." The former offers a feel-good, slow tempo with lyrics like, "Girl you taste like coffee, and you feel like rain." The latter is dark and makes you want to do bad things. Reid's whisper propels the eeriness.
The album swoons at the end with tracks that fall back into repetition and, finally, easy listening. "Can't Stop The Rock" ties the whole story together by expressing the band's satisfaction in stumbling through these past two decades. It asserts that, despite the time the Reid brothers spent focused on touring, The Jesus and Mary Chain can't be stopped.
Follow writer Joey Reams at Twitter.com/Joeyreams94.