ALBUM REVIEW: Tool gets back to what it does best on 'Fear Inoculum'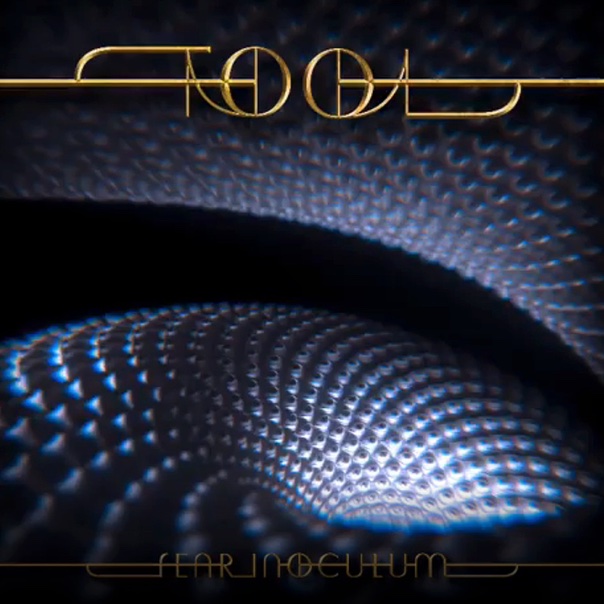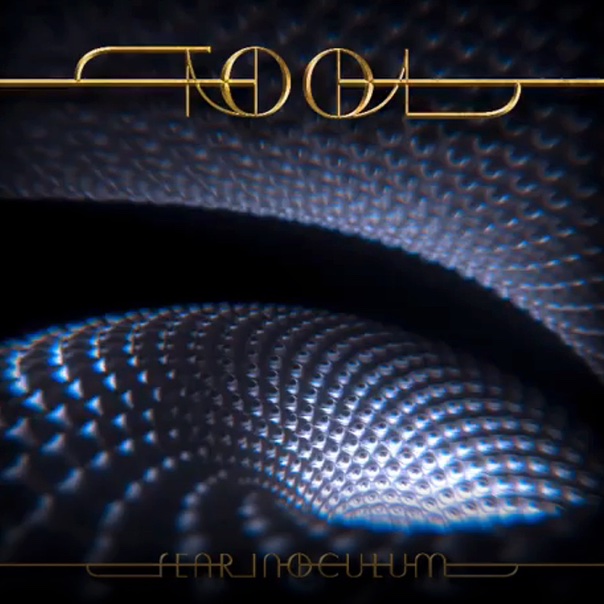 Tool has a distinct advantage of desaturation. The band established a sound beyond duplication, released a handful of well-received albums, and then went silent for 13 years. Fiercely progressive yet entrancingly visceral, the quartet played by its own rules since day one—which apparently extends into its album release schedule. The four legendary prog-metal rockers haven't been passive, but no amount of side projects and guest appearances got fans to forget what they really want. Fear Inoculum finally delivers on that desire, delivering 87 minutes of Tool doing what it does best.
Fear Inoculum
Tool
RCA Records, Aug. 30.
In its long absence, the band's sound has aged like the fine wine in frontman Maynard James Keenan's vineyard… so why not pick up where you left off?
The title track works perfectly as Fear Inoculum's mission's statement. Tool's grooves remain unmistakable and accessible—until you try to play along yourself. The album's immaculate production is apparent right off the bat, along with a lessened reliance on overt aggression. The song rocks where it needs to, but with its explosive catharsis comes a heightened propensity for spacious valleys of Dead-Can-Dance-esque world music. Tool heightens its ability to hold back and let the riff breath, using one of its foundational strengths to incredible results.
Out of impressionistic marimba lines, "Pneuma" contrasts highly syncopated verses with a triumphant chorus. Sustained power chords become the perfect foil for what's essentially a prog-metal drum circle. Drummer Danny Carey ingeniously implements his electrifying fills and addictive grooves—especially on "Chocolate Chip Trip." The song's essentially a drum solo that approaches five minutes over a bed of warped synthesizer loops. His playing remains danceable and obscure in equal measure, matching the idiosyncratic riffs of guitarist Adam Jones and bassist Justin Chancellor as they milk their ideas for every ounce of emotion.
Supplementing the meatier tracks are three brief ambient interludes. While not directly the result of post-industrialist Lustmord, the producer's influence looms over these experimental oddities. "Litanie contre la Peur" and "Legion Inoculant" share foreboding synth-noir and processed samples, while "Mockingbeat" sounds like a field recording from inside a wormhole. As the band's sampler and keyboardist, Carey incorporates similar elements into the body of the album. This makes for an album of complex atmospheres to merit its massive runtime.
Within these deeper sonics, frontman Maynard James Keenan revamps his vocal performances. "Culling Voices" particularly emphasizes his melodic component without evoking his more straightforward band A Perfect Circle. His lyrical themes of mental illness slowly build in intensity as eerie guitar lines and what sounds like a one-note hammered dulcimer build to a bulldozing riff straight from the Lateralus handbook. Tool is famous for flawlessly building and releasing tension, and Keenan's expanded vocal range pushes that dynamism even further. Couple that with his disconcerting, enigmatic lyrics, and Fear Inoculum becomes an extension of Tool's best aspects.
This album's most indispensable quality boils down to restraint. In a genre known for turning it up to 11, Tool doubles down on playing well instead of hard. "Invincible" starts as one of many examples of the band executing an odd time signature like its that of a simple pop tune. Chancellor uses a delay pedal to augment the inherent syncopation in his bass line. Jones juggles agile lines, jagged chugs and mind-altering leads. Together with Carey's whacking backbeat, the rhythm section  reflects multifaceted nature of the song.
It's during the song's second half where Tool's mixture of taste and grit becomes apparent—when the band essentially takes the riff from "Jambi" from 10,000 Days and perfects it. You could imagine head-banging yourself into a coma when seeing it live, but on record it's also great for just vibing. Tool has never been about flash and bash, preferring to find the pocket and stay there.
That's what allows "Descending" to function both as a moody alt-rock LSD trip and a hard-riffing blunderbus. Each member's attention to minutiae allows the soundscape to flourish before anthemic guitar leads and tough-as-nails drum and bass. Vocoder manipulation and well-placed electronic flourishes abound, but never eclipses Tool's concerned for chemistry. Its Tool's songwriting—not its indulgence—that keeps it ahead of the curve.
The band saves the heaviest track, the 16-minute "7empest," for last. It ends Fear Inoculum with a satisfying bang by bringing Keenan's guttural vocal stylings to the forefront. This is the album's only pit-starting song, but the wait gives it that much more impact. The china-cymbal-filled breakdown toward the end might be too infectious for its own good. Send complaints about spontaneous moshing to my sweaty armpit. Even so, the buildup for the final hurrah is hardly a patience-tester.
Fear Inoculum represents Tool taking its most challenging aspects and taking them a step further. It might not be an overt progression for the band, but it's hard to argue against these guys staying their course. This album proves the continued benefit of mining Tool's creative potential. Besides sending the bar for comeback albums into outer space, Tool's fifth album is the sound of the band reveling in its genre-defining, irreplaceable prog-rock.
Follow editor Max Heilman at Twitter.com/madmaxx1995 and Instagram.com/maxlikessound.