ALBUM REVIEW: Ty Segall and White Fence set their 'Strawberry Alarm Clock' on Joy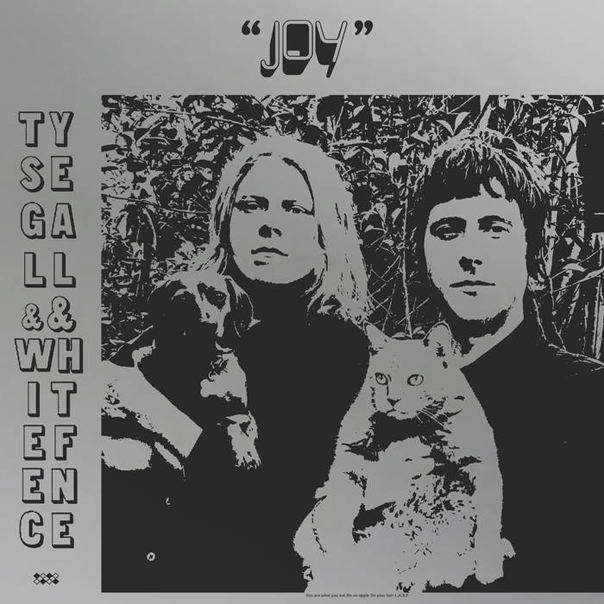 Musicians in the '60s were careful never to give their listeners too much to take in. Pink Floyd were genius arrangers, allowing even the most inebriated listener to enjoy the song and anticipate what would come next. On Joy, Laguna Beach's "it boy" Ty Segall and Tim Presley of White Fence cut across musical styles and emotional registers at the speed of mass media, all while paying tribute to the psychedelic music of the late 1960s.
Joy
Ty Segall & White Fence
July 20
From the very first washed-out static segueing into a rich vocal harmony, singing "We see oceans baby blue," Ty Segall and White Fence wear their psychedelia on their sleeves. Acoustic guitars are backed by ruddy and thick bass and retro-futuristic keyboards. When it works, the results are phenomenal. The elaborate orchestration that ends "Beginning" captures the best of the late '60s garage rock, but with the digital fidelity of 2018.
You can't help but get the sense these guys enjoyed making this album. Joy is a love letter to the music that inspired both musicians. "Leave This Town" uses a simple melody and a real vibey song arrangement, to dress up a simple message of territoriality. "Hey Joel, Where You Going with That?" starts out with a reference to Jimi Hendrix's cover of "Hey Joe" and ends with an annoying and squeaky horn part that might have found its way onto an old Frank Zappa record before the band sings "Rock is Dead."
"A Nod" tells the story of a son trying to please everyone but himself, before meditating on stardom in the 21st century: "Bank says I need money, my friends say I need followers, but I want to believe in me."
The 10th track, "Other Way," takes Ty Segall and White Fence to new, noisier territory, sounding at times like a band jamming on Nirvana's "Territorial Pissings," followed by "Prettiest Dog," which explores some lo-fi distorted garage music. The group soon returns to the lava lamps and incense of '60s psychedelia with "Do Your Hair," which also happens to have the best lyric of the album: "Put me in your pocket, I want to sleep inside of your leather jacket."
Joy is a strange animal: exploring the late '60s psychedelia with a loving reverence while also stretching the boundaries of the genre by updating it, adding musical variety and changing up the dynamics of the music in a way that sounds fresh and relevant. The album feels like a sequel to Zagar and Evan's 1969 one hit wonder "In the Year 2525," capturing the rose-tinted nostalgia for a simpler period of intense social upheaval while stealing us away from the punishing final months of  2018.
Follow David Gill at Twitter.com/DavidGi18788752.