ALBUM REVIEW: Weyes Blood is otherworldly on 'Titanic Rising'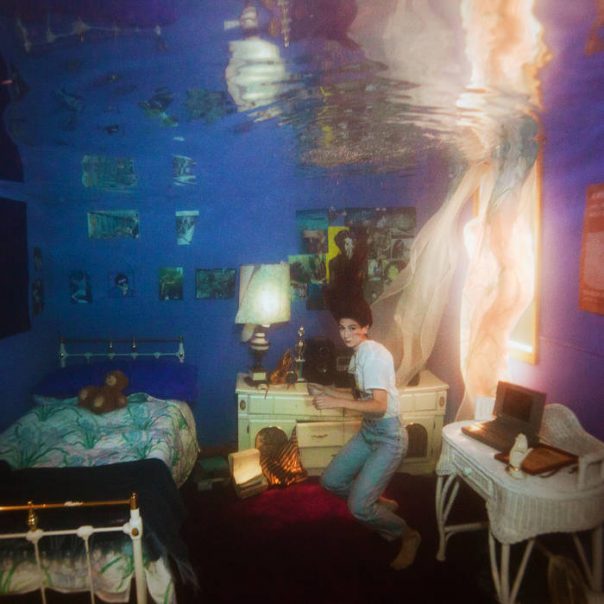 Natalie Mering, better known as Weyes Blood, made waves from Santa Monica with 2011's The Outside Room, 2014's The Innocents and 2016's Front Row Seat to Earth. Mering's sultry and commanding voice is now joined by harmonious violins, synths and piano on her Sub Pop label debut, Titanic Rising.
Titanic Rising
Weyes Blood
Sub Pop, April 5
Telling stories of love, longing and leaving things behind, Weyes Blood embarks on an ornately vivid journey. The production on Titanic Rising is simply breathtaking. The swarming arrangements bounce off each other seamlessly, melting into a single entity. A meeting of nostalgic melodies and modern textures makes this album a transcendental experience.
"A Lot's Gonna Change" opens the album with eerie synth layered on a gentle piano. As Mering's voice enters, this track's grandiosity nears the level of a movie score from the Golden Age of Film. Violins engulf the background while angelic harmonies pick up the mood alongside percussive crescendos. The track fades out with a calming and melancholic tone. The lines, "A lot's gonna change in your lifetime/ Try to leave it all behind" make a powerful point that the past can always be left behind.
Lead single "Andromeda" centers on losing interest in relationships while simultaneously longing for companionship, as summed up by the motif "I dare you to try." "Stop calling/ It's time to let me be," she sings, but ends the track by flipping the script: "Love is calling/ It's time to give to you." Acoustic guitar and tasteful harmonies stand out alongside psychedelic electric guitar effects. Her guitar strings and heartstrings blend as her instrumentation reflects a resonant emotional core.
Continuing off of the last track, "Everyday" juxtaposes the baggage of a relationship and the unending need to feel love. Sonically, "Everyday" is boisterous and fun. Everything from quick, spunky piano notes and claps, to an energetic string section and choir fill the sonic space. The song becomes a triumphant singalong, expounding on the line "Love's not easy."
The album's dramatic journey reaches a point of self-awareness with "Movies" with the idea of how romantic comedies oversimplify love. Mering sweetly and softly sings, "Big box office hit/ Making love to counterfeit," layering harmonies like a one-woman gospel choir. Hypnotic synth punches envelop the song but a violin suddenly replicates the pattern in a rapturous crescendo. The circulating arrangement builds on an earthy drumbeat but ebbs away via a delicate violin solo and harps.
Ironically, the title track is a short instrumental interlude of ethereal synths that sound like an ambient string orchestra. Mering transport the listener to another world through an immersive soundscape. Similarly, closer "Nearer to Thee" creates an immersive atmosphere at just over a minute long. The fleeting violin ballad remains nestled between short, punchy notes and sweet, longing legatto—a fitting ending for a dramatic, beautiful and hypnotic album.
With its abstract mysteriousness, Titanic Rising brings soulful, yet choral-like vocals along with a churning ocean of psychedelic folk and dream pop. The arrangements are transient and melodious, balancing cinematic size with folksy instrumentation. Titanic Rising brings the listener out of their heads and into Mering's world, and it's truly a unique place to be.
Follow writer Carly Van Den Broeke at Twitter.com/carlyrosevdb.