Inside BottleRock 2016: Watershed moment arrives for Fantastic Negrito with 'Last Days of Oakland'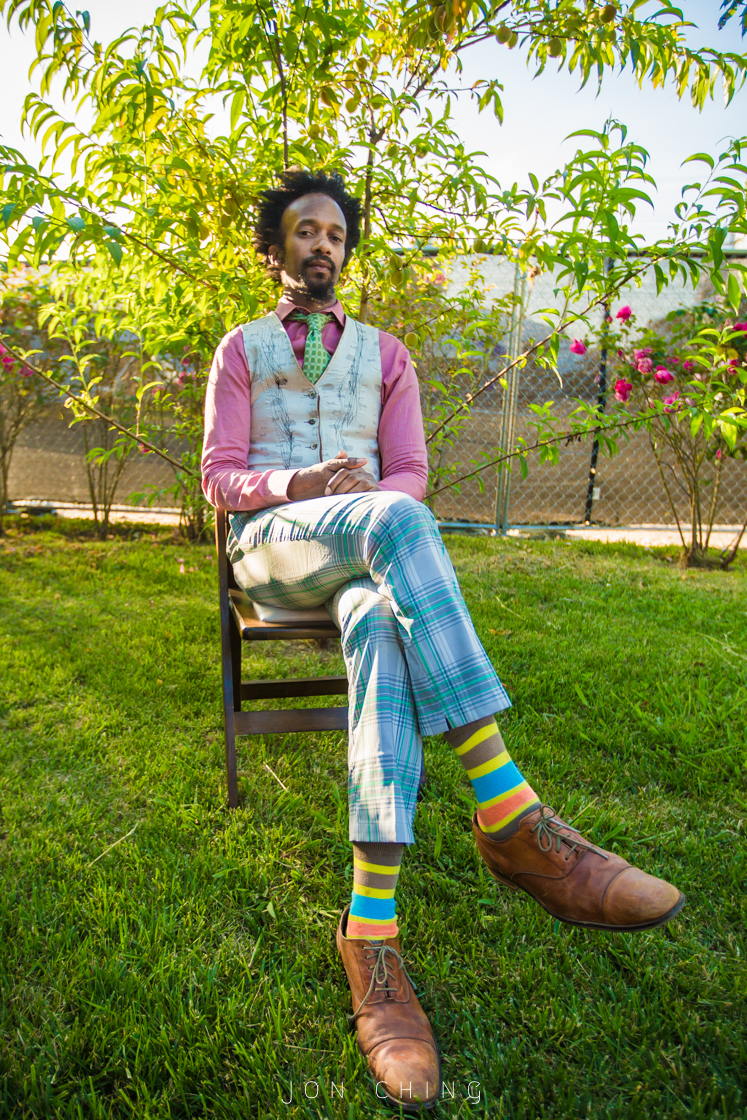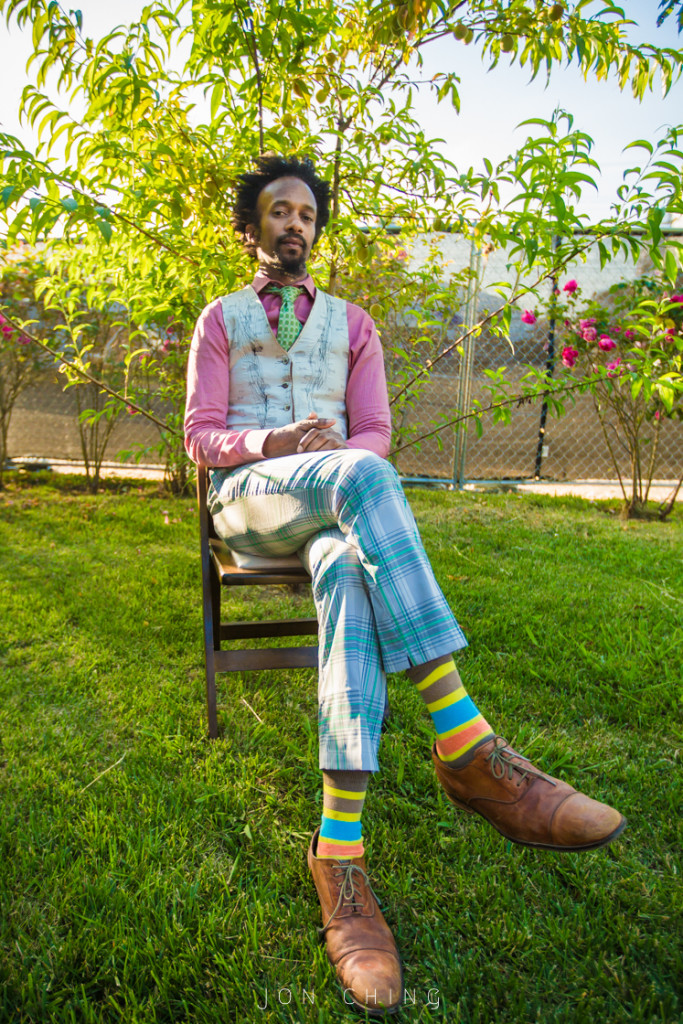 Today is a momentous day for Xavier Dphrepaulezz, in a life full of them. There was the day he was given a multi-million dollar signing bonus by one of the biggest label heads in the world. The day he blew the rest of the money, and was dropped by the label. The first day he busked on a street corner in Oakland. The day a car wreck crippled his hand and nearly cost him his life. Then there was the day he won NPR's Tiny Desk Concert contest, overcoming nearly 7,000 other entrants. The day he returned to the stage. The day he made his national TV debut playing a role on a popular show. And now, today, the day his comeback comes full-circle with the release of his first album as Fantastic Negrito, The Last Days of Oakland.
Dphrepaulezz, 48, is celebrating the best way he knows how, in his hometown with a free album release show at Oakland First Fridays, downtown.
And if one thing is certain, it's that Dphrepaulezz will be dressed to impress tonight. He certainly was last weekend at BottleRock in Napa, with a slick suit and coordinating striped socks, shiny shirt and slim tie.
"Style, fashion, it's very important to me," Dphrepaulezz said. "It really helps me convey my message. How I dress may affect what I write, how I walk up to somebody, what I have to say."
Looking good is one of Fantastic Negrito's core principles. Another is his appreciation of collectives. It is a term that comes up frequently in conversation with him. He credits a collective for helping him get over previous tragedies and disappointments.
Dphrepaulezz moved to Oakland as a teenager in the 1980s after growing up in an orthodox Muslim home in Massachusetts. He was one of eight siblings. In Oakland he grew to appreciate funk music and the blues, as well as several other styles.
In the following decade, he moved to Los Angeles, where Interscope Records President Jimmy Iovine signed him to a multi-million dollar deal after discovering him trying to start a band called Dead From Sex.
"(The band) never really materialized," he said. "I made a demo tape (and) at first I hated it. I didn't think it was good enough. Then somebody stole the tape, gave it to a manager."
The manager worked the tape into Iovine's hands, and soon after, Dphrepaulezz was hosting a team of record label executives in his dingy studio. He recalls they were scared by the band name being scrawled on the walls. "'What does that even mean?'" they asked.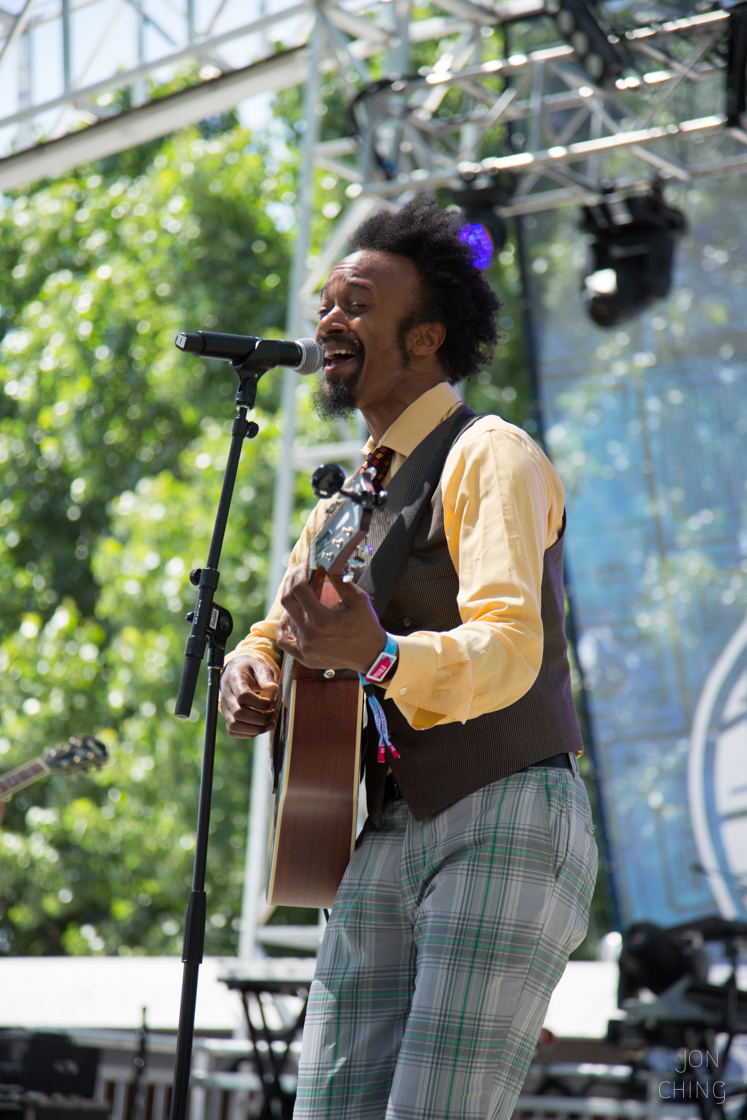 Interscope offered him millions, and Dphrepaulezz let it go to his head.
"At that time, I was clueless," he said. "I'm this kid from the Bay Area and I go to Los Angeles and someone gives me a million bucks. It was confusing. I didn't understand the business. I thought it was just all music and it's a beautiful world. You just make songs … and you hang out with women all day. That's what I did. You just played music, and it's magical. Not so magical. Not so fast, sucka."
Dphrepaulezz released only one album for Interscope. It was largely ignored, though one of its tracks was licensed to the film Showgirls. He blew through his money, and when more experienced industry professionals had suggestions for him, he presumed he knew better.
Three years later, in 1999, he was nearly killed in a Los Angeles car wreck. He spent three weeks in a coma and suffered major injuries to to his head, body, but most importantly to his guitar-playing right hand—which he now calls "The Claw." Clearly visible scars that run from the hand up the arm are not the only reminders of that day. He still feels pain daily.
Recovery was slow and painful. He continued to play music, but picked up other interests, like running an illegal afterhours nightclub in L.A.
Fantastic Negrito's philosophy, as he points out at his concerts, is to "take bullshit and turn it into good shit." He has experienced more bullshit in his life than most, including the death of one of his brothers to gun violence.
"There seems to be no love from gun manufacturers for the citizens of their own country," he said. "I own a firearm myself. I believe that's fine to do, but I believe there's a responsibility (to) owning firearms. If they're in the hands of kids, and if they're in the hands of kids that are mislead, they're very, very dangerous. … Irresponsibility of society, proliferation of firearms, and we're supposed to be the greatest country in the world?"
His community, and his collectives, have helped him cope. "The claw claws on," he said.
Dphrepaulezz returned to Oakland in 2008, where he stopped playing music and instead grew vegetables, raised chickens and co-started a collective called Blackball Universe, consisting of other African Americans who vowed to help each other in business ventures. The first was a medical marijuana business. An art gallery followed.
That kept him happy, but it was not until after his first son was born that his musical creativity returned to him. He began to record again and busk in the streets of Oakland, this time focusing on blues and roots music. That's when Fantastic Negrito was born, on the streets of Oakland; one donation at a time.
His new sound blended the blues and soul with traditional African American roots and rock. His songs tackled race, class and socioeconomic issues plaguing Oakland specifically, and the world as he sees it.
And then came the NPR's inaugural Tiny Desk Concert contest, with thousands of applicants nationwide. Fantastic Negrito won in February 2015 with an emotional "Lost in a Crowd," which he recorded in a freight elevator. The contest didn't guarantee commercial success, yet that's exactly what Dphrepaulezz got, because the song connected with so many.
A critically praised debut EP followed, and his reputation grew. Throughout the process, his collective supported him, he said. Another collective member, Malcolm Spellman, went on to become a TV writer and producer.
"The collective helped to make that happen because we were able to financially and emotionally support an artist on his quest," Dphrepaulezz said. "Then it was my turn."
Spellman now works as a producer on Fox's Empire. The stars lined up in May when Spellman helped get Fantastic Negrito a cameo role on the hit show. Suddenly, the indie artist was in front of millions of Americans.
And today, Dphrepaulezz is looking at another watershed moment, with the official release of The Last Days of Oakland, with his Blackball Universe collective acting as the label. He believes a couple of the songs on the record, "The Nigga Song" and "Rant Rushmore," may surprise some listeners.
But his goal was not to shock, but connect with people. To him, the connection is personal therapy. The Oakland First Friday show should provide healing to many who share his perspectives.
"Celebrating with the people who brought me here (is) a very important move to me because busking on the streets in the Bay Area, I had to get the stamp of approval from my hometown first."
In the coming weeks and months, there will be videos to shoot, and Dphrepaulezz's biggest American tour so far, 27 dates opening for Chris Cornell. He has long stopped feeling bad about his close brush with previous success and the what-could-have-beens.
"I wanted to be a star, you know," he said. "Now I'm (not) thirsty for fame. I'm thirsty to connect with people. I love when I do a show, and I'm connecting with people and I can feel it. It's the best feeling in the world."
Follow Roman Gokhman at Twitter.com/RomiTheWriter and RomiTheWriter.Tumblr.com.