BottleRock 2016: Jamie N Commons between continents and on a roll
Blues rock singer-songwriter Jamie N Commons is a man of many talents. Least-known among them is the ability to slip in and out of his native English accent and into his adoptive American Midwest and Southern tongues.
That's what happens after your father moves you from England to Chicago as a child and drives you around the American south in van, visiting every landmark, from the Grand Ole Opry to the more obscure. While that may sound like a hippie or bohemian upbringing, his father was simply a lover of the Americana culture.
"He just wanted to see it all before we went back to the UK, so we'd just be on the road all the time," Commons, 27, said at BottleRock Napa Valley last week. "My childhood was travelling around in a minivan from town to town. My adult life is traveling around in a slightly bigger van, playing shows in places. It's quite a good mirror to my adult life."
Commons' breakout song "The Jungle," a collaboration with X Ambassadors, has been used everywhere from beer ads to sports' rallying cries. The success of that and others has Commons living in Los Angeles and working on a full-length debut album, and likely learning yet another accent in which to speak. Midway through the conversation, he switches from English, to Midwest, to West Coast; "Should we do the rest in it?" The change is a bit jarring, but perhaps it shouldn't be for a musician who blends multiple cultures and genres into his music.
The question that finally stumps Commons is "Where is home?"
"I think a boot in both camps, but to be honest I had a lot of trouble moving back from Chicago when I was 13, 14," he said. He's been back to his first American city only a handful of times, only while touring. "I hear some guitar droning out some bar. There is something mystically inherent when I need to be here. I think that's the key thing about being home. You need to go away and come back to appreciate it."
Commons' first stint in America lasted about six years. One of his strongest memories was learning to recite the "Pledge of Allegiance" to the flag every day. The other was learning about the country from his dad, who had a large stack of Hank Williams and Johnny Cash records. Every break from school, the two would set off on another adventure.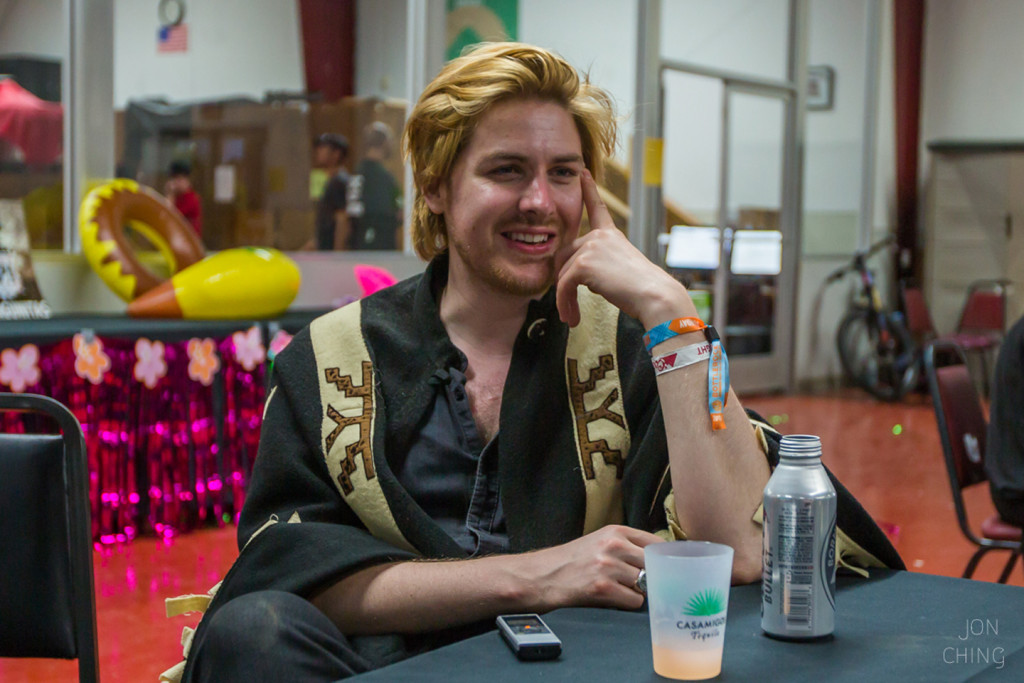 Four things turned Commons onto the blues, and living in Chicago is not among them. The first was seeing the music video for Moby's "Natural Blues" on MTV. The second was the soundtrack to O Brother Where Art Thou? Third came Everlast's White Ford Sings the Blues, and finally, Prodigy's Fat of the Land. None of those are traditional blues influences. In his time spent living in Chicago, he never learned about its significance and connection to the blues. These days, he credits "mystic, seep(ing) into your skin" for growing a fondness to the genre nonetheless.
"I hope the guys off Moby('s 'Natural Blues') got paid," he said. "It's just these old samples of old lo-max recording sessions, which absolutely turned me on to that sound. I've never looked back since."
Upon returning to England as a teen, Commons studied music in London and began attending a bourgeoning folk revival open mic circuit. Other acts who got their start there? A yet-to-be-undiscovered Mumford & Sons, Laura Marling, and Noah and the Whale.
"Mumford were playing for years before they got a record deal, even though they were doing massive shows," he said. "I'm a bit younger than them, so I was the kid when they were playing pubs. There would be, like, 15 people watching them. They were Laura Marling's support band for years before they became their own thing. If you ever get to watch (Marcus Mumford), just him and a solo acoustic guitar, it's one of the great wonders of the world. He came up as a drummer, so his right hand rhythm is something out of this world."
Commons would go and marvel at the way Mumford and others performed; "'Oh, they tuned the guitar that way! Oh, this is open 'D'; I didn't even know about that! This is open 'G'; whoa!' I was just an annoying kid."
Eventually, Commons got a gig writing hip hop music and lyrics for other artists at Alex Da Kid's KIDinaKORNER label, a subsidiary of Interscope Records. That's where he met label mates and "The Jungle" collaborators X Ambassadors. Alex Da Kid invited him to make his own music after a while. He took the name Jamie N Commons. The middle initial is just that. His middle name is Nick.
"It felt more regal, I suppose, rather than just Jamie Commons, (which) is a name," he said. "Jamie N Commons is a statement."
Two EPs, 2011's The Baron and 2013's Rumble and Sway followed. A third, self-titled EP, was just released May 20, and RIFF had the honor of being the first to ask Commons about it. The short-play record came together quickly and advantageously as a result of two ad campaigns: one for beer maker Stella Artois, which used his song "Do It Til We Get It Right," and a second for BBC's Summer Olympics campaign, using "Not Gonna Break Me."
"Every time the show goes on, that song's going to get played, so we needed to put out this EP now to capitalize on that," he said. "I'm really happy we get to release something before the album."
Commons is treating the EP as an appetizer to the main meal that will be his full-length debut. Between 60 and 70 songs have already been written. He needs to pare down the list and record the best ones. And when the album is finally out, fans can expect more collaborations, such as his two with X Ambassadors, "The Jungle" and "Low Life." Commons prefers working with others to going at it alone.
"I need to vibe off everyone else," he said. "To work with anyone; it's my favorite part of the thing, almost even to take the burden off my shoulders in a way. I like working with people more than having to plumb the depths of your own emotional bullshit to get them."
A dream partnership for Commons is Danger Mouse, Dan Auerbach or Jack White. He fantasizes about making a complete record in just a few weeks like Auerbach did with his band The Arcs, after working at a glacial pace for the previous few years. Eventually, Commons wants to move to Nashville to settle down. Perhaps White or Auerbach are the reasons why. It's definitely the American city with the most musical talent, he said.
"If you get an Uber in L.A., everyone's an actor," he quipped. "If you get an Uber in Nashville, everyone's a musician, and they're like, 'Check out my band.' I'm like, 'Yeah, dickhead, all right, I'll check out your band.' And you check it out and, 'Oh, goddamn, you're really, really good.'"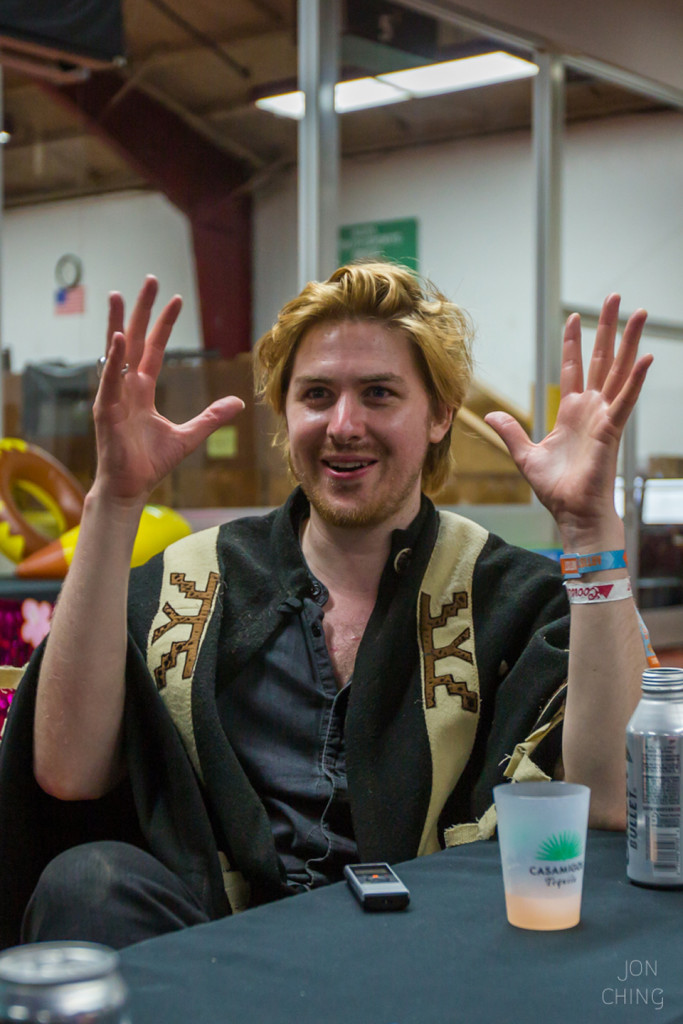 Follow editor Roman Gokhman at Twitter.com/RomiTheWriter.