Interview: The Revolution revived for tour celebrating Prince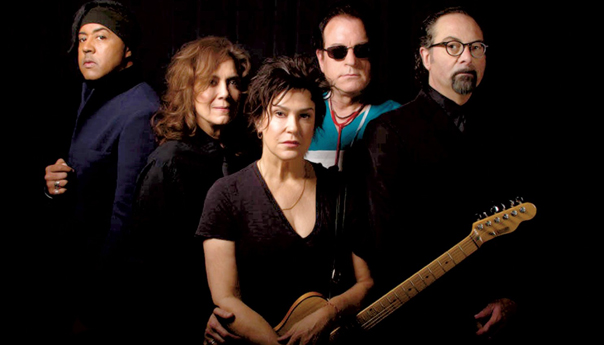 Many lovers of music will forever remember where they were when Prince died. It's a moment etched into the collective consciousness for those to whom his music mattered; just like Elvis, or Ritchie Valens or Kurt Cobain.
The Revolution
8 p.m., Tuesday and Wednesday, July 11 and 12
The Fillmore
Tickets: $45.
Official after-party on Wednesday. See below for details.
Prince's most famous backing band, the Revolution, was scattered across the country on April 21, 2016. Guitarist Wendy Melvoin and keyboardist Lisa Coleman were in Los Angeles. Drummer Bobby Z and keyboardist "Dr." Matt Fink were home in Minneapolis, and bassist Brown Mark was in San Francisco, which he called home for seven years.
"I had just woke up to the phone ringing," said Brown Mark. "The call was one of the security guys who used to run security detail for Prince. He told me there had been a fatality at Paisley. … I was pacing back and forth. Within five minutes he called me back, and he says, 'I got confirmation … he's gone.' I said, 'What do you mean, he's gone?' He said, 'Prince. They found Prince in the elevator.' I broke down at that point because that was so unbelievable."
Prince has recorded and toured with a number of bands over his 40-year career, but none reached the level of fame of the Revolution, which was in place for the Artist's rise to the top of the charts. The quintet contributed to Around the World In a Day, Parade and of course, Purple Rain and its corresponding film.
"Little Red Corvette," "Purple Rain," "Raspberry Beret," "When Doves Cry," "1999," "Let's Go Crazy" and "Kiss" were all created during the Revolution years.
Brown Mark, whose real name is Mark Brown, joined Prince's band in 1981, before a change in lineup and rebranding. The stage name came courtesy of Prince himself.
The following year, the bassist recalled, Prince approached him about the band becoming its own thing.
"He decided he wanted us to … have an almost like a Sly and the Family Stone quality," he said. "He wanted to have a group that would help influence a new sound or a new style. We were a music revolution. We were going to change things. When you think about it, it was mostly a white band. I was the black guy in the group. We had girls in the group. What a perfect recipe for something new."
After hearing of Prince's death, that group immediately got in touch with each other; first on the phone, and then in person, in Minneapolis. All they could think to do was cry together.
"We were emotionally devastated, so it crippled us," Brown Mark said.
For as famous and successful and talented Prince was as a musician, performer and celebrity, the band members missed him for the normal person that he was.
"That's what I don't think is being said enough," Brown Mark said. "He was human. He had feelings: he loved, he laughed, he cried, he was scared. He was tough and strong, and he was weak at times. He had all the normal, natural emotions that all of us have every single day."
Then, the offers for tribute concerts began to come in, which the members of the Revolution declined. It wasn't because they were out of practice. Each member was still active in music. Melvoin and Coleman continued to make music as artists, and then as Emmy-winning composers of movie and television scores. Bobby Z and Fink remain active in the Minneapolis scene, working with local, national and international talent out of their studios. And Brown Mark continued to front his own band.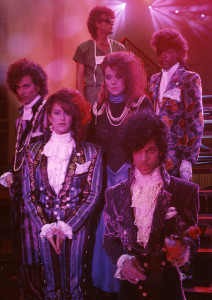 They did not decline the offers because they had lost the ability to play together, either. The band's most recent reunion came in 2012 at a fundraiser for a health organization after Bobby Z had a heart attack. A similar reunion, this one with Sheila E., took place in 2003. In fact, Brown Mark said Prince spoke to him in 2014 about getting the Revolution together for a reunion tour.
"We weren't ready to pay a tribute," Brown Mark said. "We had to grieve; we were in pain. We didn't want to play … because we lost our brother. He was my big brother. He taught me so much. If we were going to honor him, we wanted to do it in a way that [involved] everybody in the purple community, and we wanted to do it in a way that would help us, as a band, to heal."
So instead, they decided to just spend time together. Eventually, they realized that playing music was their way of coping and funneling their emotions. So they played together at the home of Melvoin in Los Angeles. Jamming made them feel good again. That's when the Revolution decided to do one show in Minneapolis. Because they wanted to retain intimacy, they chose Prince's favorite venue, First Avenue. After it sold out in four minutes, they added a second, and then a third. Then they decided to take the show on the road, to let fans of Prince nationwide grieve and heal together. The tour began at Paisley Park on the 1-year anniversary of Prince's death.
On the tour, the Revolution plays only the music to which the band contributed. To this day, Brown Mark's favorite song to play is Purple Rain's "Computer Blue." "I just love the energy and the drive of the song," he said. "It's got a real rock edge, and it's really fun to play the bass line.
Want even more Prince?
Brown Mark is hosting an afterparty Wednesday at Prince's favorite small music hall in San Francisco, the DNA Lounge. The party will include a performance by the band of Levi Seacer Jr., a member of The New Power Generation, Prince's backing band from 1990 to 2003.
10 p.m. to 3 a.m., Wednesday
Tickets: $35.
Initially, the band would invite guest vocalists, like Kimbra, Bilal and longtime Prince backing musicians Dez Dickerson and André Cymone. The band has switched tactics because the guests were taking attention away from the music, Brown Mark said. The vocals are now handled by Minneapolis native Stokley Williams of the band Mint Condition, whom Brown Mark said Prince adored.
For Brown Mark, the tour has morphed from a wake to a celebration. At shows, fans routinely come up to the band and express their appreciation for being able to gain closure. To him, that's a sign that the Revolution did the right thing by taking its time to get back on stage together.
It's true that the shows will never be the same without Prince, but his music stands on its own merit, he said.
"It was the soundtrack to entire lives," Brown Mark said. "People got married because of it. People were conceived from it."
And now that the band has momentum, which was propelled further with the June reissue of Purple Rain, the band does not want to stop.
"Why would you want it to go away when you have five band members who not only helped create [Prince's music], but were cowriters," Brown Mark said. "We helped form everything that people heard in Purple Rain. … Memories are beautiful. Why put it to rest? We'll keep going as long as the fans want us to."
Follow Roman Gokhman at Twitter.com/RomiTheWriter and RomiTheWriter.Tumblr.com.