The original rock fest experience at England's Leeds Festival
LEEDS, ENGLAND — By now, the majority of music fans are familiar with the music super-festival concept: a multi-day supersized concert with an endless number of acts, food, attractions and hangovers. The Bay Area does it well with Outside Lands and BottleRock, along with niche fests like Treasure Island. A score of others color the summer music canvas, and Another Planet Executive Vice President Allen Scott, whose company produced Outside Lands and Treasure Island, pointed out that nearly every geographic area in the U.S. has at least one of its own festivals. Did you know the concept of the large-scale rock festival actually started in the U.K.?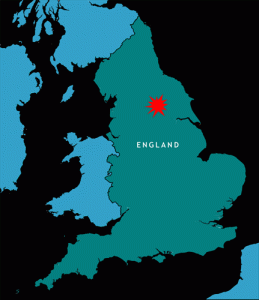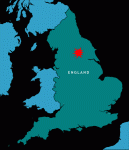 The Reading and Leeds festivals date back to 1961, when Reading became the first. The producers of that fest expanded and added the companion Leeds Festival in 1999. Both festivals are massive in scale, with a capacity of around 90,000 per day. We took to the road (well, the skies, and then some roads and then some paved trails) last week to catch a glimpse of the U.K. festival experience and how it differs from the experience we see in America.
1. It's big; very big: The sheer size of the Leeds festival grounds is one of the most immediately noticeable. While we can complain about how long it takes to walk between the four stages at Outside Lands, Leeds has eight stages, each under a big-top-style tent leading up to the massive festival green of the main stage, broken up by barriers to segment the crowd and avoid trampling and riots. Large video screens wrap around both sides of the main stage, and the stacks of speakers and amplifiers hang from the scaffolding. Camping is huge at the festival, with multiple campgrounds as far as the eye can see. Campers are known for their "riots" at the festival's conclusion each year, as well as occasionally setting things on fire.
2. Carnival atmosphere: Reading and Leeds build their own city that's part campground and part county fair. Carnival-style thrill rides are built on the festival green between the side stages, and are fully illuminated once the sun goes down. Because of the sheer number of campers, the fest builds its own fully functioning grocery store, stocked full of just about anything you would find in your standard grocery store. Food vendors, merch tents and vendors line the rest of the festival green area. Even one T-shirt vendor sold merchandise of bands NOT playing the festival.
2. An equal playing field: The VIP concept is just about nonexistent at Leeds. There are no VIP pavilions, special sections or exclusive content—you're either at the festival or you aren't. Minor add-ons include access to upgraded restrooms or early access to the campground. Beyond that, it's everyone for themselves when it comes to getting close to a stage.
3. It's unplugged: At Leeds, it's all about the the music. During performances, cell phones are few and far between. There's no Snapchat, no Instagram, no Facebook Live. It's all about singing, dancing, jumping and going crazy while an artist performs. The weather couldn't even dampen the spirits of festivalgoers. Leeds, known for its penchant to rain, delivered a wet final day. Undeterred, fans threw on their ponchos and wellies and roughed it.
4. Rock is king: In the U.S., bands and guitar-based acts have been replaced with pop, electronica and hip-hop. But Leeds' roots are in rock and roll as the main attraction. While this year's festival lineup represented a shift in genres, rock still ruled with Kings of Leon, Fall Out Boy, Papa Roach and others. Other acts included Diplo, Kendrick Lamar, Travis Scott, and Post Malone, and this apparently caused somewhat of a controversy. One thing it did have in common with some U.S. festivals? Not a lot of female-led acts.
5. The queue: European concerts celebrate the laissez-faire style of general admission: You come, wait in line and get a good spot. Sure, we have that here. U2 fans are well-versed. Bruce Springsteen got sick of long lineups, so he started a lottery to scramble these lineups. But in Europe, it's not uncommon to come days (or weeks!) earlier to claim your spot in a queue. Leeds is no different, but the number of lines actually seems to work to keep things moving quickly. Getting into the festival included separate lines to pick up shuttle passes, board the shuttle, ticket pick-up, security, ticket redemption for a wristband and festival entry.
There were roughly 100 acts at the festival over the three days, and rather than review the same ones who play the U.S. festival circuit, here are a few of the highlights from Aug. 26.
Melodic hardcore punk band Trash Boat (England) performed an impressive set that mixed heavy punk and screamo with big melodies, akin to that of A Day to Remember. As the skies turned gray, Trash Boat got people moving early.
Reggae rockers Skindred (Wales) celebrate their 20th year at Leeds with a raucous set of hard rock and intense political messages on songs like "Kill the Power," and upbeat party rock on songs like "That's My Jam."
Linkin Park co-founder and vocalist Mike Shinoda (Los Angeles) serving up a set of songs from throughout his catalog, including his solo work, his side project Fort Minor and Linkin Park. Shinoda told a heartfelt story about losing Chester Bennington before diving into a heart-wrenching but celebratory piano singalong of the band's original megahit, "In The End."
Dua Lipa (England) performed a lean set of her hits. Keeping it upbeat to match the rock festival vibe, Dua Lipa tore through "Be The One," "Hotter Than Hell" and "New Rules" as the crowd danced and sung in the rain.
Brendon Urie and Panic! At the Disco (Las Vegas) playing a bombastic set of new material as well as the band's biggest hits. A stage filled with screens, smoke, pyrotechnics and strobe lights accompanied the band as it blew through "High Hopes," "Miss Jackson" and "Victorious," even adding a cover of Queen's "Bohemian Rhapsody."
Rap-rockers Papa Roach (San Francisco Bay Area; Vacaville) performed at the smaller "Pit" stage, which featured a number of heavier acts throughout the weekend. The band ripped through its greatest hits with fervor and the crowd followed suit, jumping and moshing. It was one of the best tributes of the weekend to the festival's rock roots. After running over its allotted time, the band had power pulled. But it was then restored for even more songs. That doesn't happen often in the U.S.
Follow writer Mike DeWald at Twitter.com/mike_dewald.