Tuesday Tracks: Your Weekly New Music Discovery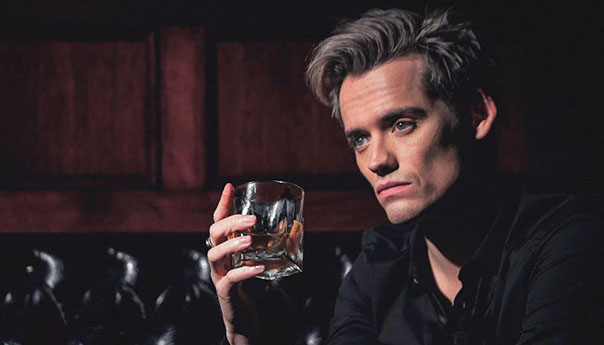 Every week, there's a plethora of new music at our fingertips.
Artists on platforms such as Spotify and Bandcamp are plentiful, and the radio offers a steady deluge of new singles, but who has time to sort through all that? RIFF does!
We pooled our resources to find some of the best new singles from all genres and backgrounds, so you can find your newest earworm without all the drama. Enjoy this week's hidden gems:
***
I Hate You Just Kidding, "Smokestacks" – It's been six years since the last formal release from I Hate You Just Kidding. Since showing up on my Pandora radio, the duo immediately drew me in with its name and dreamy folk sound. I Hate You Just Kidding's return single, "Smokestacks," still has the reverie feel, but with added pop. It glistens with electronic twinkles and surfy guitar riffs. The pair's sophomore album, Constellations, is due Feb. 2, 2018.
***
Kelsey Bulkin, "West Coast Drama" – With smooth synths and a slow-bumping beat, Los Angeles artist Kelsey Bulkin sets a chill, breezy mood in her latest single. To complete the vibe, the music video features Bulkin and her crew getting into the groove against projections of dreamy hues and coastal scenes. If you're looking for a new ambient jam, you can't go wrong with "West Coast Drama."
***
Boy Epic, "Wolf" – Dark-pop artist Boy Epic channels his inner big bad "Wolf" in this new single. With ominous synths and mad vocals, "Wolf" perfectly carries out the theme of lustrous emotions within the lyrics. "I'm thirsty like a wolf/ Got your body on my mind," repeats the chorus. The music video, conceived and directed by Boy Epic, feels like a short film that's equally chilling. It's a follow-up to his previous video for "Trust," and as you would be with any suspense thriller, you're left wanting to know what happens next.
***
The Rigs, "The Brave" – The opening track of The Rigs's new album, World on Fire, is full of ultrasonic twists. It starts with a sizzle, as powerful vocals rip through eerie retro synths and gritty riffs that fill the melody. Later, it rises to an orchestral roar layered by shrill violins, all of which sound absolutely manic. It makes quite a first impression for the Los Angeles duo's debut album, but it's the kind of impression that pulls you right in.
***
Hovvdy, "Late" – After all the intensity, here's a tune to end on a dreamier note. Its drowsy hums and hazy tones dwell in gloom, but the end result seems to find a silver lining. Hovvdy sings of a "circle point of view," signifying a change of an initially troubled heart. Fittingly, the duo has said that the song is "about working through patterns of the kind of fear and anxiety that's in hindsight irrational." "Late" is off Hovvdy's upcoming album, Cranberry, out Feb. 9, 2018.
***
Chloe's Pick – "Wolf" by Boy Epic completely blew me away. Both cinematically and musically invigorating, the release is altogether an intriguing work of art. On Facebook, Boy Epic's bio states, "I am a character living in my own movie," and I admire that he totally lives up to that.
Follow Chloe Catajan at Instagram.com/riannachloe and Twitter.com/riannachloe.