Tuesday Tracks: Your weekly new music discovery – March 27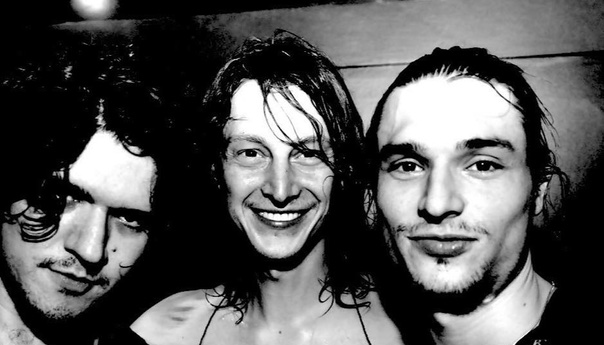 Every week, there's a plethora of new music at our fingertips.
Artists on platforms such as Spotify and Bandcamp are plentiful, and the radio offers a steady deluge of new singles, but who has time to sort through all that? RIFF does!
We pooled our resources to find some of the best new singles from all genres and backgrounds, so you can find your newest earworm without all the drama. Enjoy this week's hidden gems:
***
G Flip, "About You" — It's not every day a one-man band fleshes out as a multi-faceted vision, but this song has dynamics and aesthetic to spare. Australian songwriter Georgia Flipo's suave voice effortlessly cuts through murky synth rumblings with melodious resolve. "About You" comes packed with sticky grooves and engrossing textures, but Flipo's musicality shines as the song's electro-acoustic instrumentation sparingly deals its hand until its final chorus realizes its full potential. This sense of direction and nuance within the context of lo-fi synth-pop remains as engaging as its visual accompaniment.
***
Xavier Dunn, "Isic Tutor" — In this acoustic rendition of his newest single, Xavier Dunn proves his worth as a neo-soul piano man without flashy production to hide behind. His incredible vocal range and intuitive phrasing take center stage, even becoming the sole sound for a short passage, as a minimal drum sample holds together his less-is-more chord progression. A few electronic embellishments emerge, but spellbinding piano remains the backbone of this session. Even within such a skeletal framework, Dunn reaches truly astounding heights by pushing the emotional grit and of his approach to its limit. Foregoing layered production and laying its underpinnings bare, Xavier Dunn's "Isic Tutor" pays off tremendously.
***
Moon Hooch, "Acid Mountain" — This Brooklyn trio could get any dance floor packed, but harken back to a time when people were moved by incredible musicianship instead of brain dead drops. Wenzl McGowen's growling baritone saxophone harmonizes with Mike Wilbur's tenor saxophone, as James Muschler's sticky groove bridges the gap between Motown and Martin Solveig. It's never quite clear where the trio's instrumentation crosses into electronics, a natural byproduct of how seamlessly these guys combine jazz rock and contemporary dance pop. Let no one say DJs dominate the party scene with these guys writing certified bangers with boundless funky adrenaline.
***
Aïsha Devi, "Dislocation of the Alpha" — In an otherworldly cross section of trip-hop, ritual ambient and world music, this Swiss avant-pop serialist creates an engrossing aura of ominous progressions and schizophrenic beats. Whether she raps over Middle Eastern synth-scapes and warped industrial beats or lingers under seismic bass in occult rhetoric, evocative vocoder manipulations sweep listeners away to dimensions unknown. The obscurity of both the song's subject matter and its composition make it as fascinating as it is unfathomable. Devi deconstructs sensory faculties with monolithic electronica and ambient philosophizing, encapsulating what it means to be an experimental musician while still managing to remain listenable.
***
The Magic Numbers, "Sweet Divide" — Few groups fly the flag of gritty blues rock better than this quartet straight out of Led Zeppelin's stomping grounds. Their deep understanding of the blues in its most sporadic and most hooky manifests to an astounding effect. The first half of the song sticks to the crunchy guitar riffs, sinister organ trills and straightforward vocal melodies one would expect from the style, but the second half capitalizes on a patient crescendo of interplayed saxophone and guitar, which eventually sends the song off the rails into a jammy conclusion. "Sweet Divide" separates The Magic Numbers from the riff-raff by allowing both instinct and arrangement to guide them into heavy rock bliss.
***
Max's Pick: It's always interesting when stellar players pour their musicianship into a bumping EDM number, and it's clear from listening to "Acid Mountain" that Moon Hooch's approach is far from a fun gimmick. More than a simple genre crossover, the song maintains a distinct house feel while Moon Hooch fills in the gaps with the rhythmic trickery of progressive funk and thrilling energy of jazz fusion. Moon Hooch more than cement their cross-pollinated niche with this exhilarating cut.