Tuesday Tracks: Your Weekly New Music Discovery – April 10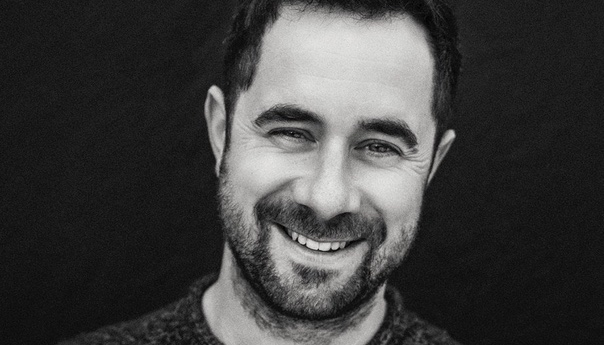 Every week, there's a plethora of new music at our fingertips.
Artists on platforms such as Spotify and Bandcamp are plentiful, and the radio offers a steady deluge of new singles, but who has time to sort through all that? RIFF does!
We pooled our resources to find some of the best new singles from all genres and backgrounds, so you can find your newest earworm without all the drama. Enjoy this week's hidden gems:
***
Freedom Fry, "Classic" — French and American indie pop duo Freedom Fry celebrate classic American and Hollywood tropes on its music video for single "Classic." The video reimagines the present day with retro and classical themes through the self-motivated transformation of a woman who feels fed up with life as a working professional. She strolls the streets of Hollywood dressed like actor James Dean until running into an enchanted woman dressed as Marilyn Monroe. As an expression for nostalgic longing, the duo sings, "I'm living in the past with you/ Kick it old school's what we do/ Anything for a good time" in the chorus. Freedom Fry's debut album, also called Classic, comes out on June 1.
***
Jill Barber, "Girl's Gatta Do" – Canadian songstress Jill Barber has released the first single off her forthcoming album, Metaphora (out June 22). The track marks a shift away from her former jazz run to a more contemporary pop sound. In a news release, Barber spoke of the song's intent to "challenge the patriarchal status quo, as we usher in a new era of equality." Barber also released a French version of the song. Her catalog contains many beautiful French songs, along with folk, jazz, R&B and now pop. "Girl's Gotta Do" rings simultaneously as a chant and declaration for female empowerment. While Barber acknowledges that both the genre and subject matter of the song is new territory for her, she is thrilled to showcase her evolution as an artist. "When the shit hits the fan/ A girl's gotta do gotta do/ What a girl's gotta do."
***
Jean-Michel Blais, "Outsiders" – This latest composition by pianist and composer Jean-Michel Blais is a melody-focused instrumental, introduced by a short interview sample of another artist by the same name, the legendary Jean-Michel Basquiat. "What are you angry about?" the interviewer asks. Blais' fills in the empty space between Basquiat's sighs of hesitation with ambient piano playing, which later overflows with melancholic melody after Basquiat answers "I don't remember." You can listen to more contemplative sounds from the sophomore album Dans ma main, out May 11.
***
Bear Hands, "Back Seat Driver (Spirit Guide)" – New York City alt-rock band Bear Hands has released a laid-back single accompanied with a raw footage-style music video. "Spirit guide/ Back seat driver/ 'Bout time that you took the wheel," sings Dylan Rau as he drives around with bandmates Val Loper and TJ Orscher on a whimsical trip accompanied with several costume changes. The production was inspired by the arpeggiated synth stylings of Pete Townshend and definitely achieves that feel-good, chill vibe. The band is currently working on its fourth full-length album, which is planned for release later this year.
***
FAN, "Velour" – Meric Long of The Dodos is gearing up for the release of his debut solo album, Barton's Den, under the moniker FAN on May 4. Completely self-produced, the first single, "Velour," spotlights Long's newfound love for creating electronic soundscapes. After the passing of his father, Long inherited two of his synthesizers and began learning how to play them while still grieving. Having played guitar for most of his life, Long said the transition to write for synthesizers "felt like a huge, scary leap." The ambition was achieved because "Velour" is instantly catchy and maintains a dancehall beat throughout its intriguing music video, which was shot as homage to RuPaul's Drag Race winner Sasha Velour.
***
Tarandeep's Pick – This past week I particularly favored Jean-Michel Blais' "Outsiders." For one, my favorite instrument to listen to is the piano. Also, Blais' composition intrigued me with its initial haunting vibe and placed me in a pensive mood. I think using Jean-Michel Basquiat's interview sample is a clever placement of human vocal audio, because it adds to the existential emotion Blais brings forth through his playing. This is one of those tracks I'd love to play when I want to concentrate on some work or get my thoughts flowing.
Follow Tarandeep Kaur at Twitter.com/TarandeepKaur8 and Instagram.com/tokyotara.