Tuesday Tracks: Your weekly new music discovery – May 1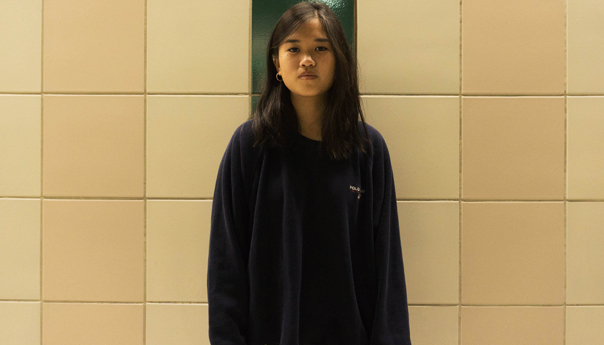 Every week, there's a plethora of new music at our fingertips.
Artists on platforms such as Spotify and Bandcamp are plentiful, and the radio offers a steady deluge of new singles, but who has time to sort through all that? RIFF does!
We pooled our resources to find some of the best new singles from all genres and backgrounds, so you can find your newest earworm without all the drama. Enjoy this week's hidden gems:
***
Hoodlem, "Last Night" — Simultaneously lo-fi and dense, this Toronto songwriter combines quirky glitch-pop with electro-soul to an astounding effect. Oddball production finds a perfect foil through her thoughtful vocal melodies, giving this track a compelling balance of modernity and familiarity. Electronics and acoustics blend just as naturally, over which Hoodlem details the crazy nature of falling for someone for the first time. The sounds and lyrics are similar to what one might expect from the style, but the result remains as fresh as it is palatable.
***
Hana Vu (ft. Satchy), "Cool" — The smooth intro from this bedroom pop track quickly churns into a morose number about the mundane frustrations of life. "I'm always waking up too early/ Heavy set in my routine," 17-year-old singer-songwriter, and producer Vu shares. The L.A. musician is gearing up to release her debut EP, How Many Times Have You Driven By, on June 29. Vu and featured singer Satchy are predominantly depressed and moody in their delivery, but the lyrics provide hope at the same time—like a self-note to persevere through the struggle.
***
Restless Modern, "Doubt" — New York City alt-R&B upstart Jack Kieffer, known by stage name Restless Modern, has provided a sentimental and smooth pop track that skirts the lines of R&B with soulful singing. "Doubt" has a catchy chorus void of any tacky lyricism, due to an authentic and deeply introspective lyrical perspective. "Take me to the place/ where I feel like I'm good enough," he sings with vulnerable curiosity.
***
Palace Winter — "Come Back (Left Behind)" – Copenhagen based duo Palace Winter released a new single off their upcoming album Nowadays, which will be out May 4. "This song is about being visited in your dreams by the ghost of a past love," band member Carl Coleman stated. The bright instrumentation features poppy synthesizers that push through the grieving and longing expressed in the song's underlying aura. Layers of strummed guitars, electric drums and strings impart frantic chaos to the track. The duo embodies the turmoil of heartbreak—hinting at how the full-length album will explore this haunting melancholy.

***
QUIX, "Fatality" — Prepare to press the replay button on this insanely high-energy trap banger from New Zealand's QUIX. The usual EDM-style build-ups and beat drops remain prominent, but that moment on "Fatality" takes listeners on an unexpected turn. It's impossible to sit still while listening to a song this hard-hitting, laced with wobbly bass and grueling synths. A definite party starter, the single was released for free as a gift to fans.
***
Tarandeep's Pick – The production in Hana Vu's "Cool" pulled me in right away, and I knew I'd turn into a fan. Vu's singing defies expectations, just as the deep tone and slow tempo contrast with her dreamy soundscapes. It's reminiscent of the DIY vibe in Kali Uchis' mixtape, Drunken Babble. I found Satchy's verse amusing too, there's a subtle humor when he says "OK." Vu's single lives up to its name with its casual demeanor and capacity to convey direct and honest emotions.
Follow writer Tarandeep Kaur at Twitter.com/Tarandeep8 and Instagram.com/tokyotara.