Tuesday Tracks: Your Weekly New Music Discovery – Oct. 16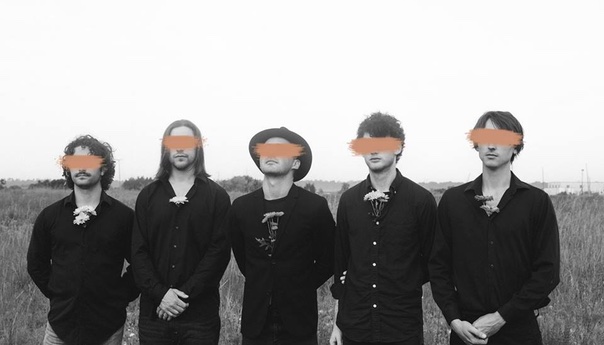 Every week, there's a plethora of new music at our fingertips.
Artists on platforms such as Spotify and Bandcamp are plentiful, and the radio offers a steady deluge of new singles, but who has time to sort through all that? RIFF does!
We pooled our resources to find some of the best new singles from all genres and backgrounds, so you can find your newest earworm without all the drama. Enjoy this week's hidden gems:
***
FIDLAR, "Can't You See" — Los Angeles garage punk rockers FIDLAR have released this groovy new single in anticipation of 2019 album Almost Free. The song's halftime beat and funk-rock riffage evoke the likes of Them Crooked Vultures and Ty Segal with a heavy syncopation and lackadaisical melodies. There's a hint of blues in the track, but not in the obvious vein of bands like The Black Keys. These guys' black humor and cynical snark connect to the discontented catharsis that made rock and roll cool in the first place. It's certainly a change from their unhinged energy, but this track proves that FIDLAR can mature without losing their unique edge.
***
Stop Light Observations, "2young" — With a pitch-shifted piano riff, a tight beat and dense lyrics, these South Carolina psych-rockers bring a hip-hop flavor to this jammy song. In spite of its modern production, the song's chorus sounds like it could have come out 50 years ago. Stop Light Observations strike a balance between rootsy charm and cutting-edge sonics, making for a wholly unique, but oddly familiar listen. "I walked outside and saw something I had never seen/ All of my neighbors were butt naked and were turning green/ They started reading out the Book of Revelation/ Proclaiming that some superman is gonna come and save them," Will Blackburn sings, giving apocalyptic premonitions a dose of surrealist humor and metaphorical depth. That's the aspect that stands out the most on "2young," but the band's musicality mirrors his quirky delivery with sticky hooks and punchy hits.
***
Health and Perturbator, "Body/Prison" — Echo Park's resident industrial pop band Health and Paris dark synthpop project Perturbator have collaborated on this dark-wave drive through dystopia. The visual accompaniment couldn't be more appropriate, as "Body/Prison" would work perfectly as the soundtrack for dark sci-fi video games from the '80s to the 2o1os. Both acts get to push their songwriting chops as ghostly singing provides the perfect foil for the hard-hitting four-on-the-floor and grating keyboard noise. It's not exactly easy listening, but Health's boundary-pushing works surprising well with Perturbator's fatal nostalgia. Fans of both projects will find things to like about this cut.
***
Roo Panes, "Ophelia" — This British singer-songwriter brings a cinematic quality to his indie folk. It's obviously grounded enough to be performed in a living room, but its palpable ambiance could fill a football field with Pane's words of encouragement: "Take heart my love/ Because when I see you, I see hope/ There's a world that needs what you got to give." "Ophelia" steadily progresses from spacious indie folk to a heavenly gospel crescendo, driving the song's emotional impact straight into the heart. Roo Panes' wistful, earthy voice elevates what could have been yet another Mumford & Sons knockoff with his genuine conviction. It's wholesome—not corny—but empowering.
***
Honors, "Feel Better" — There's nothing like grainy VHS footage to support a trap-influenced R&B banger. The aesthetic works well with this Canadian alt-R&B's simple, yet effective take on hip-hop sad boi music. "Feel Better" essentially takes the charming simplicity of auto-crooning mumble rappers, but adds some legitimately impressive vocal chops and an ear for harmony. The dance-worthy beat and sticky vocal phrasing would fit in easily on pop radio playlists, but with that mass appeal comes intuitive sampling and dynamic songwriting. In an age where Post Malone and Lil Yachty can top the charts, there's no reason these guys shouldn't be appreciated for doing everything better than those guys.
***
Max's Pick: Stop Light Observations won me over simply for not taking themselves seriously. That's not to say any of the others were pretentious.  The difference with "2young" is that the skill services a sense of humor that cushions the song's subject matter. It's not a happy song, but Stop Light Observations can laugh in spite of the brokenness of the world. The song's catchiness carries weight, and its sobriety foils its zaniness.
Follow editor Max Heilman at Twitter.com/madmaxx1995 and Instagram.com/maxlikessound.