RIFF Rewind Interlude—The best songs of 1960-1966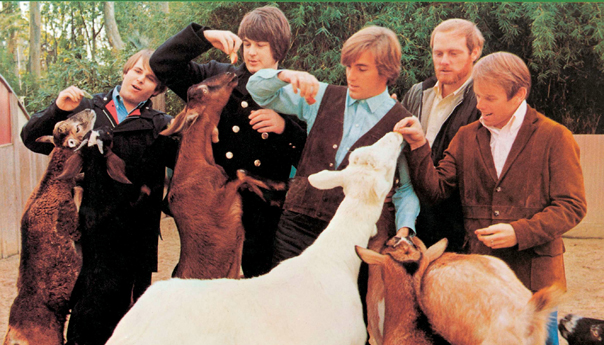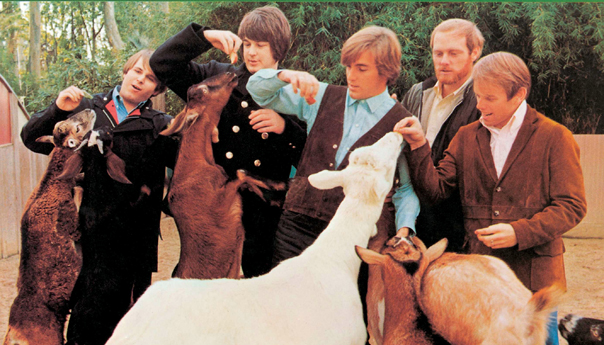 If I've gotten one complaint more than any other about this column, it's literally all of 1979. But aside from that it's definitely snubbing Pink Floyd. But other than that…OK, there's a lot of stuff, you all hate me.
For the purposes of today's edition, though, the complaint I'm talking about is the arbitrary starting point. There was a lot of great music before 1967 that got left out. So in an effort to remedy that, today I'll be spotlighting 15 great songs from the part of the '60s we skipped.
One caveat: This a little different from a regular column, these aren't the best songs of the '60s. Don't get mad at me about snubs because there are many. It's just 15 songs that would have made the list if there would have been a column for that year and that you should listen to more often.
So without further ado…
The Ventures — "Walk Don't Run"
It takes a lot for an instrumental rock song to get people's attention, so that speaks highly for "Walk Don't Run" right off the top. To still be known nearly 60 years later? More impressive.
It helps that it's surf rock, which works well enough without lyrics that Dick Dale built an entire career around it.
Chubby Checker — "The Twist"
Chubby Checker didn't have a great career until he scored his first hit with "The Twist," but, boy, did he ever ride that wave. He subsequently released singles called "Let's Twist Again," "Twistin' USA," "La Paloma Twist," "Teach Me To Twist," "Twist It Up," and another version of "The Twist" recorded with The Fat Boys in 1988.
As of this writing he's still alive, which means he could be recording another song about the Twist as you're reading this. And he probably is. And I would still listen to it, because the man is good at singing about a dance nobody has done unironically since 1964.
Del Shannon — "Runaway"
A depressingly small minority of people know this song, so you should definitely listen to this one. It's fantastic and deserves more love from people other than Jerry Only's version of the Misfits. Tell you friends.
Ray Charles — "Hit the Road Jack"
I know, I know, Jamie Foxx ruined Ray Charles for us. We all know what he's like now. But that doesn't diminish how amazing this song is, and how just reading the name inserted it directly into your head.
Few songs hit that level where a few notes of the chorus become shorthand for a concept, but "Hit the Road Jack" did it. The organist at a ballpark can start playing after a strikeout and everyone knows exactly what it means. That's amazing.
The Kingsmen — "Louie Louie"
Louay Louay. Oh no, seba way ga go. Yeah yeah yeah yeah yeah. A fime mibble surl mait forming. Macroff Schiff, Markov DuFrene. Sera why Jenga fly are alone. Never a cow are made of bone.
The Angels — "My Boyfriend's Back"
There were some weird subgenres in the '50s and '60s. The weirdest is definitely songs about dead boyfriends, of which there are about 10,000 released in the span of 18 months, but right behind that are songs like "My Boyfriend's Back."
Basically they go like this: A harmonizing collection of teen girls sing, simultaneously, about their boyfriend. Presumably they all have the same boyfriend. And this boyfriend, you better believe he's great. He's just the best. But you wouldn't know it if you talk to these teen girls' parents, friends, teachers or other authority figures!
In some rare cases the great boyfriend goes on to die in a motorcycle accident, checking both boxes.
Animals — "House of the Rising Sun"
I'm a little biased about this one since it's one of my dad's favorite songs so I heard it a lot growing up. That said, it's pretty amazing how good it is considering how little sense it makes.
You see, it's a cover of a standard, written for a woman, singing as an employee of the titular House. She's lamenting her fate because she's a prostitute is what I'm saying. Swap the genders around and it's basically a man lamenting that he's a client of a brothel which honestly doesn't seem like the worst thing that could happen; while it's not smiled upon—even back then society was more lenient toward men.
Of course I'm not sure they even thought that much about it. It's a good song that the band liked so they did a version, but they didn't want to sing as a woman, so here we are. And we should be appreciative.
The Kinks — "You Really Got Me"
I've espoused at length about my love of The Kinks, the forgotten third band of the British Invasion, and this was their first massive hit. I won't go over all that again. But I will invite you to speculate as to which entire genres wouldn't have developed without the success of this harsh, distorted song.
The Temptations — "My Girl"
If I'm gonna go all the way up to 15 songs I've gotta include a love song for once, I guess. And it doesn't get better than this one.
Four Tops — "I Can't Help Myself"
You probably know this song as "Sugar Pie, Honey Bunch" since that's the most memorable line. In fact I'm pretty sure that's a parenthetical subtitle. But it's far too long, so you're gonna have to either read this description or listen to the song to figure it out.
James Brown — "Papa's Got a Brand New Bag"
I swear I didn't intentionally put these songs back to back; I ordered these by date of release. This was just a really great run of Motown and soul music. And it's fitting the run ends with the Godfather of Soul, one of the greatest performers to ever live.
Simon & Garfunkle — "The Sound of Silence"
Speaking of ordering by date of release, I counted the overdubbed version of "The Sound of Silence." It was originally much more mellow (yes, that's possible) but after some initial popularity on college radio (which has always sounded like that) the label added a band to make it sound more like The Byrds. And it was a great decision, because it ended up catching the attention of the makers of The Graduate, which made Paul Simon and Art Garfunkle into superstars.
The moral of the story is that when a record label wants to make a massive change to a song, let them! It's for the best! [citation needed]
The Beatles — "Day Tripper"
You knew there was going to be a Beatles song on here. Anyway, this is an actual quote from John Lennon on what "Day Tripper" is about, in an interview with Playboy from 1980: "It's just a rock 'n' roll song. Day trippers are people who go on day trips, right? Usually on a ferryboat, or something. But the song was, kind of, 'You're a weekend hippie.' Get it?"
The Mamas and the Papas — "California Dreamin'"
If our site metrics are to be believed, statistically speaking you're probably reading this in California. And if you're reading it on the day it first went online, while the leaves aren't brown, the sky is most assuredly gray. So this may not be the easiest sell, I admit.
That said, it's a great song! I would argue that it's the pinnacle of its folk wave, even ahead of anything by Bob Dylan. Don't @ me.
The Beach Boys — "Good Vibrations"
I'm saving the best for last.
Lots of people wonder why there was no American equivalent of The Beatles, and I would point those people to The Beach Boys. Despite the violence Mike Love has committed to their good name over the past several decades, Brian Wilson is Lennon and McCartney rolled into one as a songwriter. He's a genius who was so far ahead of his time that his contributions get lost.
For example, the Beach Boys' greatest work, Pet Sounds, was a response to The Beatles' Rubber Soul. Eventually, when the Beatles heard it, they were so shocked by its depth and complexity that they immediately asked to hear it again. They had to respond, and the album they wrote and recorded to do that was Sgt. Pepper's Lonely Hearts Club Band, one of the greatest albums of all time.
I would argue that it still doesn't touch Pet Sounds for artistry.
Follow editor Daniel J. Willis at Twitter.com/BayAreaData.