RIFF Rewind—A time machine for your ears: 1967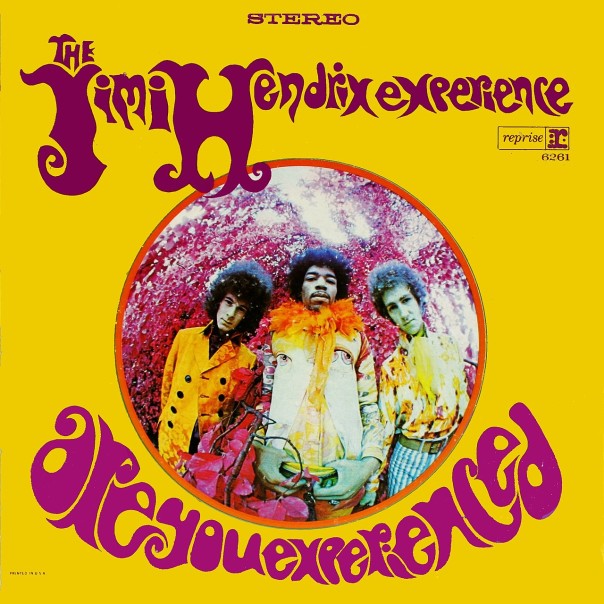 Welcome to RIFF Rewind!
Every week of 2018, we'll highlight the top five songs of a different year as selected by our expert panel of tastemakers, by which, of course, I mean me (with help from my friends Robin St. Clare and Ash McGonigal, plus other contributors and RIFF staffers as the year goes on.)
We begin with 1967, the year modern music was invented. It was the year that gave us The Beatles' Sgt. Pepper's Lonely Hearts Club Band, Jefferson Airplane's Surrealistic Pillow, and The Monkees' More of the Monkees. One of those did not make this week's top five list.
So without further adieu, in order of their release, here are the top five songs of 1967:
Buffalo Springfield – For What It's Worth
You know that one. You heard it in every movie set in the '60s. It's the second-best protest song ever recorded behind Rage Against the Machine's "Killing in the Name." "There's something happening here/ What it is ain't exactly clear."
Despite its place in pop culture as an entire decade's audio establishing shot it really is a great song by a band containing half of Crosby, Stills, Nash, & Young. (Specifically Stephen Stills and Neil Young.) And, after the last couple years, it's pretty timely.
Jefferson Airplane – White Rabbit
From the definitive early folk rock song to the definitive early psychedelic rock song, we're still in the realm of iconic 1960s. You know this one from every movie where a character takes drugs.
Aretha Franklin – Respect
If I have to explain what this song is, you better get out of my column and think about what you've done.
Not a lot of people realize that "Respect" is a cover; the original was by Otis Redding. When you change the narrator from a woman to a man it goes from an empowering song about equality to a creepy song about borderline abuse, doesn't it?
Jimi Hendrix – The Wind Cries Mary
Picking just one song off Jimi's debut, Are You Experienced, was not easy. "Purple Haze," "Fire," "Manic Depression," "Hey Joe," "Foxy Lady," etc. The entire album is a list of all-time classics. So just take this as a representative of the whole thing; if a different song is your favorite, pretend I picked that one instead.
The Beatles – She's Leaving Home
What I said about Are You Experienced being an album of classics? Same deal with Sgt. Pepper's Lonely Hearts Club Band, arguably the best album ever recorded. (Note: Don't argue with me about this because it is, and I'll keep arguing that indefinitely until you concede.)
The difference is that I didn't pick this song because it's my favorite off the album–that honor goes to "A Day in the Life"–but rather, because it's the most underappreciated. On any other album by any other band "She's Leaving Home" would be the first single and hailed as a classic, but on a work of genius, it's just another transcendent track. So listen to it, appreciate it, then listen to the rest of the album.
Honorable Mentions
The Doors – Light My Fire
The Supremes – You Keep Me Hangin' On
Albert King – Born Under a Bad Sign
Cream – Sunshine of Your Love
Nina Simone – House of the Rising Sun
Traffic – Dear Mr. Fantasy
The Who – I Can See For Miles
Follow editor Daniel J. Willis at Twitter.com/BayAreaData.