RIFF Rewind—A time machine for your ears: 1969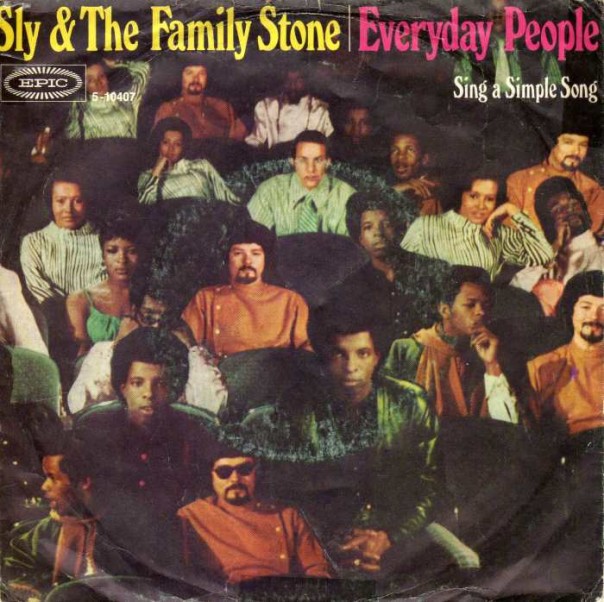 It's 1969 and you know what that means: I have to get something out of the way.
Niiiiiice.
Now that we're past that let's move on to the top five songs as determined by me, with Ash McGonigal and Robin St. Clare back as my panel of experts (and people who haven't blocked my text messages yet). They songs are, as usual, in the order of their release rather than the order of quality, so leave your stupid comments in your pocket.
If you missed the lists to this point you can skip all the words and listen to them on Spotify, whether you want just the top fives or all the honorable mentions as well.
Dusty Springfield – Son of a Preacher Man
Blue-eyed soul is an ill-defined genre and, let's be honest, not a lot of it is good. But this is soul, and this is good. How a woman born in London as Mary Isobel Catherine Bernadette O'Brien could go from early-'60s pop to this is beyond me but I'm glad she did.
This is one of the few songs I'm pretty sure can't be adequately covered. The song itself isn't the thing that makes it great, it's the performance. Nobody else can do it like that.
Sly & the Family Stone – Everyday People
Giant funk bands need to make a comeback.
Sly Stone and his extended family are great, and this is the best example of why. It's a purely upbeat song with a lot going on around a catchy central riff and a chorus you can't help but sing along to. The world needs that!
So come on, aspiring musicians. Con Brio can't do it alone.
Led Zeppelin – Ramble On
Led Zeppelin I and II were both released in 1969, and I informally limited myself to one song per band per year. That means I had to choose between "Ramble On," "Dazed and Confused," "Heartbreaker," "Good Times Bad Times," "Whole Lotta Love" and basically every other song on either album.
I went with "Ramble On" because I like it most and it's my column but, really, is there a wrong answer?
Creedence Clearwater Revival – Fortunate Son
I'm sorry, Led Zeppelin, for complaining about your two albums. CCR released Willy and the Poor Boys, Bayou Country, and Green River in 1969. All three. That means I had to choose from "Fortunate Son," "Lodi," "Proud Mary," "Down on the Corner," "Born on the Bayou," "Bad Moon Rising," "Green River"… I mean, how did they even do this?
The Bay Area legends (Yes, they're from El Cerrito. You thought they were from the South?) put out three classic albums full of all-time great songs in one year. Then another two in 1970. These days I'm lucky to get a new Metallica album every five years and they're of wildly varying quality.
Pick up the pace, modern musicians! Be more like CCR!
The Rolling Stones – Gimme Shelter
"Gimme Shelter" is the best Stones song and if you disagree you're wrong.
I'm sorry you had to find out like this.
The backup vocals were done by Merry Clayton and, as far as I'm concerned, make the song. She actually did her own cover which is good in its own right, but the Stones version hits adds just enough mournfulness to the rock and roll to make it legendary.
Honorable Mentions
Bob Dylan – Lay Lady Lay
The Who – Pinball Wizard
Santana – Evil Ways
The Beatles – Come Together