RIFF Rewind — A time machine for your ears: 1970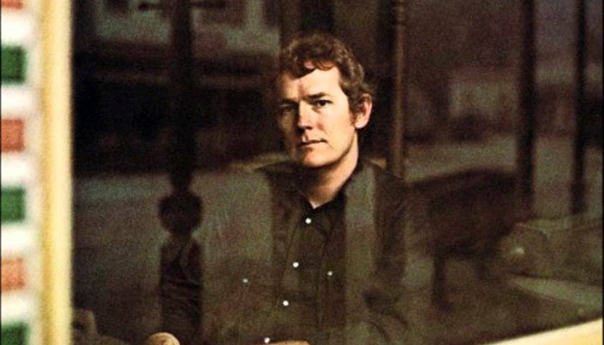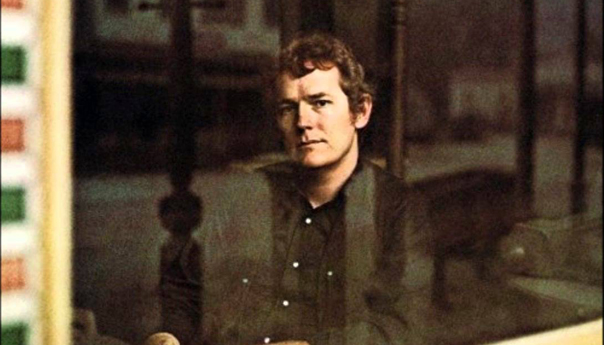 So you know how when I started this endeavor I set rules? Five songs per year, one song per band, qualifies in year of release, listed in chronological order? Pretty straightforward, right?
For 1970 I'm breaking that first one.
I didn't realize it until this exercise but 1970 was apparently the best year for music ever. Every one of your favorite songs was released in 1970. The initial shortlist we (myself and series regulars Robin St. Clare and Ash McGonigal) put together had 21 songs on it! And that was after making some tough choices!
What I'm saying is for this year it's a top 10. With 11 honorable mentions.
It's my column, I can break all the rules I want. Don't judge me.
Gordon Lightfoot – If You Could Read My Mind
As far as I know Gordon Lightfoot has three diehard fans in the Bay Area: the Bay Area News Group's Jim Harrington, my mom and me. Don't get me wrong, our combined fandom is strong, but the fact that he's not more widely beloved is an absolute travesty.
While this isn't my favorite Lightfoot song (that's coming in 1975) it's a good example of how good he is. If you ever wondered what Bob Dylan would sound like if he had a more traditionally polished singing voice and narrative lyrics, here you go.
Creedence Clearwater Revival – Who'll Stop The Rain
Now we go from my mom's favorite band to my dad's. Apparently impeccable taste in music is hereditary.
I was shocked that CCR released three albums in 1969 (and more than a little annoyed they made me choose just one classic song from them), but they released two more in 1970 and now I'm just impressed. I have no idea how they kept up this output. Most musicians are lucky to have one song that's remembered and beloved nearly 50 years later and John Fogerty was out there writing and recording five albums of them in two years.
Santana – Black Magic Woman
Finally we get to Santana.
As a few of you have pointed out, the Bay Area is a bit overrepresented on these lists. But while I admit I'm a shameless regional partisan, that's not the whole explanation. The Bay in the late '60s and early '70s just produced some of the best musicians of all time. It's not like Starship is getting any shoutouts.
A perfect example of this is Carlos Santana. He's one of the greatest guitar players of all time, there's nothing I can do about that. That he immigrated to San Francisco is just an aside. Maybe he would have been one of the best ever had his family chosen L.A. or El Paso or St. Louis or some other objectively inferior city, we don't know.
I mean, probably not. But we can't be sure.
Led Zeppelin – Immigrant Song
I've loved this song my whole life but now I can't hear it without picturing that fight scene from Thor: Ragnarok. I honestly don't have a problem with that. Every frame of every fight scene in that movie is basically an album cover so it totally works. Plus, you know, it's about Norse gods.
Grateful Dead – Friend of the Devil
I know, I know, another Bay Area band. And yes, my alma mater is home to the Grateful Dead Archive, to which I donate money. But it's still not a regional bias!
The Dead get a bad reputation because they're the only good jam band ever (don't "@" me) and people lump them in with the rest of the genre, but in their case it works because they're almost-supernaturally talented musicians. There's no better example of that than the studio version of "Friend of the Devil."
If you put on a good set of headphones, close your eyes and listen to the song, you start to pick up an incredible amount of nuance. There's a lot going on there. A wide variety of instruments, many of which nobody would consider pairing, doing a wide variety of things at the same time. But the people playing them are so good at music that it all clicks together into, essentially, a modern symphony. A dozen disparate moving parts working together to make the aural equivalent of a Swiss watch.
Phish, by contrast, are awful.
Derek & the Dominos – Layla
This one had to make the final cut because if it didn't, my RIFF colleague Layla Bohm, would probably beat me up.
I mean, it's also one of the best songs ever recorded. She didn't exactly have to twist my arm. But it's certainly a factor.
Cat Stevens – Wild World
When writing these I find that the better-known the song or the artist, the more I have to say. There's either something to highlight or something to defend, or there's an opportunity to reiterate how much I hate Phish.
With artists like Cat Stevens, who many have heard of but don't really appreciate as much as the artists deserve, I draw a blank. The point is to encourage you to listen and, hopefully, delve deeper into his stuff.
So, you know, do that. It's a really good song. And it's not the one from Donnie Darko.
The Kinks – Lola
Speaking of underappreciated, of all the bands of the British Invasion the Kinks are the ones who most often get lost and are in many ways the most influential. The Beatles shaped rock music for the past 50 years and counting, the Rolling Stones are still beloved and occasionally touring despite the fact Keith Richards has been legally dead since the mid-'80s (prove me wrong), but I'd argue that the Kinks set the template for most of punk and metal as genres.
Hear me out. While most bands of the era were evolving early rock and roll, the Kinks were the ones mixing traditional rock structure and melodies with shouted vocals, aggressively distorted guitars, and openly controversial themes. The riff from "You Really Got Me," for example, wouldn't stand out in a thrash metal track, and the song overall wouldn't be too out of place on a Sex Pistols album despite being recorded over a decade before the band even formed.
"Lola" is another perfect example. Transgender rights and even acknowledgement are controversial in 2018 and here's a song from 1970 that treats a trans women with a lot of respect. There are admittedly some jokes in there, but the lyrics exclusively refer to her with female pronouns and in the end the protagonist finds out and doesn't care! That would draw protests now!
It doesn't get more punk rock than that.
George Harrison – My Sweet Lord
George is still my favorite Beatle and he had the best solo career. Don't try convincing me otherwise.
John Lennon – Working Class Hero
"Imagine" is a great song, don't get me wrong, but "Working Class Hero" is the best song John Lennon ever wrote post-Beatles. It's great in every way a song can be great. If I could only listen to one song for the rest of my life, this would be on the short list.
The themes are still timely, of course, but even beyond that it's just an incredible piece of music. The instrumentals build in intensity, adding complexity and volume, as the tone of the writing gets angrier. The lyrical structure is closer to a great political speech than poetry; the repetition, the call to action, the rising forcefulness.
I've probably heard the song a thousand times in my life and it still stokes emotions, empowers me and makes me want to do something to better the world. That's a rare talent at all but especially in music.
Honorable Mentions
Simon and Garfunkle – The Boxer
Chicago – 25 or 6 to 4
Van Morrison – Moondance
James Taylor – Fire and Rain
Crosby, Stills, Nash, and Young – Teach Your Children
The Guess Who – No Sugar Tonight
Elton John – Your Song
Paul McCartney – Maybe I'm Amazed
War – Spill the Wine
The Beatles – Let It Be
Black Sabbath – Iron Man
Follow editor Daniel J. Willis at Twitter.com/BayAreaData.