RIFF Rewind—A time machine for your ears: 1973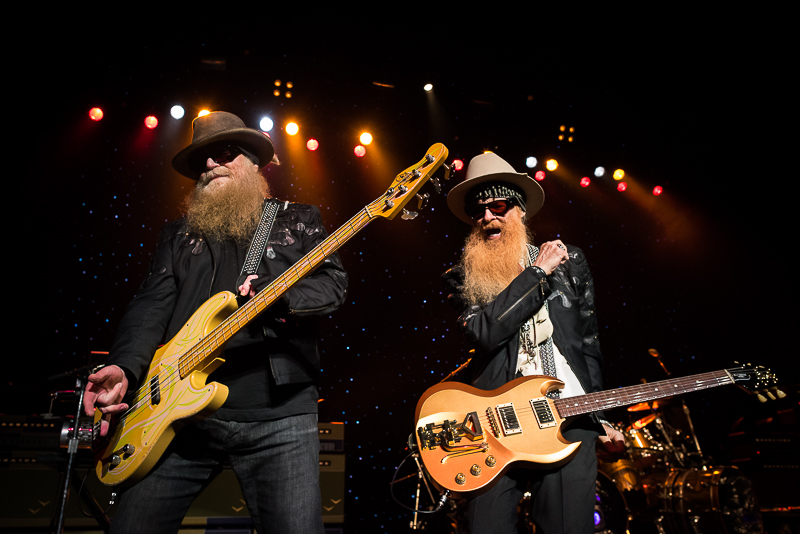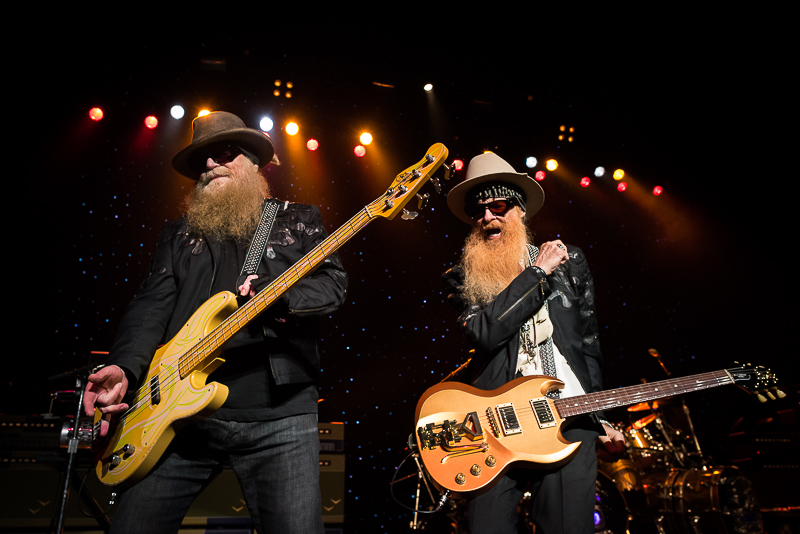 I'm gonna be honest: In a vacuum, the songs I picked aren't my top five. Stevie Wonder's "Higher Ground," Led Zeppelin's "Dancing Days" and Alice Cooper's "No More Mr. Nice Guy" would be on the list if I wasn't doing every year. But I had Alice Cooper in the top five in 1971, Stevie in 1972, and Zeppelin in 1969–71, and I should really try to shake it up.
And before you yell at me for not putting anything from Pink Floyd's Dark Side of the Moon in there … I don't really like the album, OK? It may just be from hearing it too much, but I don't. Yell at me on Twitter if you must, but it's the truth.
This week, my selection panel wasn't available because I wrote this at 11:30 at night, and they were rudely asleep, but as always, you can find Spotify playlists with and without the honorable mentions.
ZZ Top – "La Grange"
Here's something you may not know about me: I drive a Camaro. Granted it's not a gold, mid-'70s T-top, but it's a redneck Cadillac nonetheless, and in that spirit, I enjoy driving it to proper Camaro music.
My favorite part of 1973 is that it has two proper Camaro-driving songs suitable for any long, straight, open road you can find: ZZ Top's "La Grange" and honorable mention "China Groove," by The Doobie Brothers.
Why did this get the nod over "China Groove?" Because ZZ Top has better beards, and I'm also a facial hair elitist. [Editor's note: The writer may be an elitist, but an expert only in the art of the 5 o'clock shadow].
Lynyrd Skynyrd – "Free Bird"
I couldn't choose from "Tuesday's Gone," "Gimme Three Steps" and "Simple Man" from Lynyrd Skynyrd's brilliant album, Pronounced 'Lĕh-'nérd 'Skin-'nérd (which is actually rendered like that, so I have to copy it from Wikipedia because I can't type most of those characters), so taking a cue from everyone who thinks they're funny at a concert, I shouted "FREE BIRD!" at myself.
Look, it's not a bad song. It's actually a good song! Even if I can't hear it without picturing the end of The Devil's Rejects! Some songs are played out because they're so good people want to keep playing them over and over for 45 years.
Also that video is of Skynyrd playing the song at the Oakland Coliseum in 1977. I usually do the official video but, come on, it's the home of the Athletics from its glory days.
Marvin Gaye – "Let's Get It On"
This past Wednesday was Valentine's Day so you're probably still humming this one, if you know what I mean.
Wink wink, nudge nudge, say no more, say no more.
Bob Marley & The Wailers – "I Shot the Sheriff"
I had to put Bob Marley in here somewhere, and he had two albums in 1973, so this seemed like the time. Turns out he does music in addition to posing for that poster in every dorm room.
Emerson, Lake & Palmer – "Karn Evil 9 1st Impression, Pt. 2"
I included this song for three reasons:
It has one of the best album covers of all time, designed by H. R. Giger of Alien fame.
It has the longest, least intuitive name in song history, to the point I'm a fan of it and had to listen to several songs off the album to find the right one.
It's really, very good.
It turns out people didn't like this weird nonsense album at the time for some reason, but over time the world has caught up to it. I even hear this one on classic rock radio stations from time to time. It just goes to show that your favorite album this year may get laughed at by your kids while they love something you've never even heard of, assuming they're not roaming a dystopian wasteland with spikes welded to their cars by then.
Honorable Mentions
The Stooges – "Search and Destroy"
Alice Cooper – "No More Mr. Nice Guy"
Pink Floyd – "Us and Them"
The Doobie Brothers – "China Groove"
Led Zeppelin – "Dancing Days"
David Bowie – "Cracked Actor"
Al Green – "Here I Am"
Paul Simon – "Kodachrome"
Stevie Wonder – "Higher Ground"
The Rolling Stones – "Angie"
The Allman Brothers – "Ramblin' Man"
Wings – "Jet"
Follow editor Daniel J. Willis at Twitter.com/BayAreaData.