RIFF Rewind—A time machine for your ears: 1976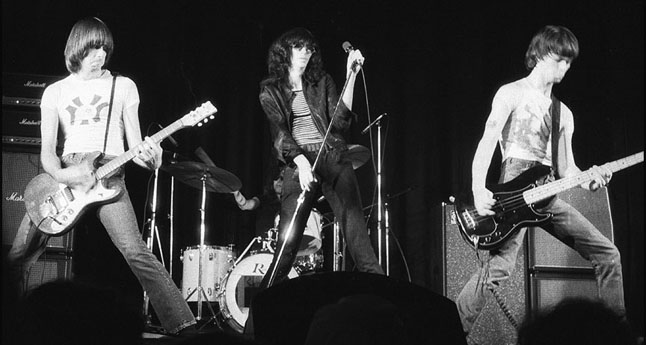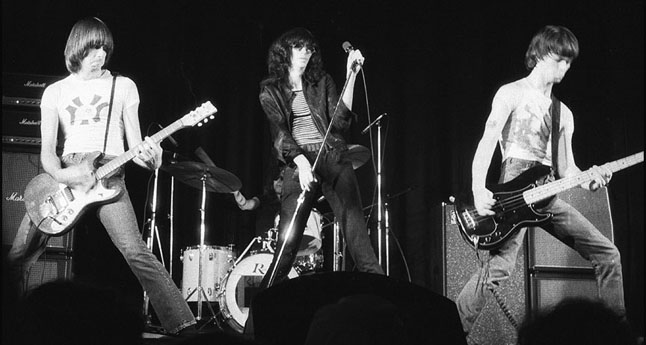 There's no easy way to tell you this: We've entered the disco era.
I know, I know. These are trying times. I've managed to keep 1976's list disco-free, though I had to break my "try not to repeat the same bands over and over" rule. It's either that or ABBA.
David Bowie – Golden Years
Yes, this is a great song, but it also reminds me of the tragically underrated A Knight's Tale, which is a bonus. It's not a cinematic masterpiece by any stretch, but it's a way better movie than it gets credit for. Eventually I'm going to stop making movie references but today is not that day.
***
Ramones – Blitzkrieg Bop
If you don't love this song, I'm sorry to be the one to break this to you but there's something wrong with you. It's simple, it's catchy, it's fun, it's brilliant. The utter simplicity of the core has made it a modern standard, with each cover putting its own stamp on it, but the original is still best, for my money. And best of all: It's ushering in the punk era!
***
Blue Öyster Cult – (Don't Fear) The Reaper
Because you never have too much cowbell in your life.
***
Gordon Lightfoot – The Wreck of the Edmund Fitzgerald
If you've read any of the previous few weeks you know my love of Gordon Lightfoot, so I'll spare you yet another sonnet.  You can just read either of the last couple.
***
Stevie Wonder – I Wish
Stevie Wonder is so good that I still love this song even though Will Smith tried ruining it by sampling it in "Wild Wild West." As bad as the movie Wild Wild West was, somehow, the song was worse, and he including poor Stevie in that mess. For shame.
Fortunately nobody remembers Wild Wild West and "I Wish" is a classic to, in the end, justice prevailed.
Honorable Mentions
Thin Lizzy – The Boys are Back in Town
Steve Miller Band – Take the Money and Run
Wild Cherry – Play that Funky Music
ABBA – Dancing Queen
AC/DC – Dirty Deeds Done Dirt Cheap
KC and the Sunshine Band – Shake Your Booty
Follow editor Daniel J. Willis at Twitter.com/BayAreaData.