RIFF Rewind — A time machine for your ears: 1981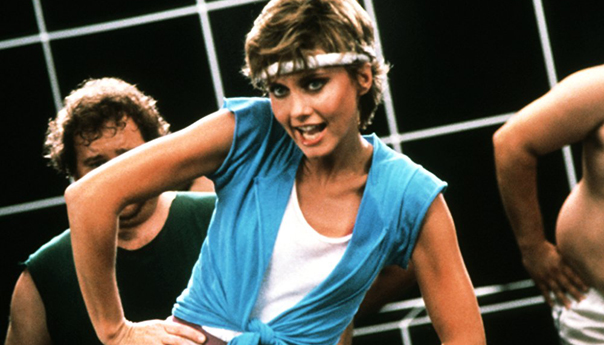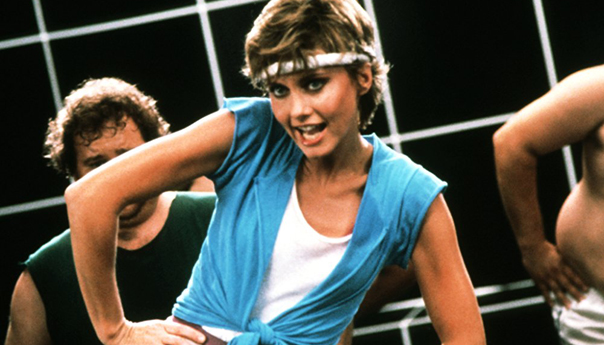 We're doing another set of 10.
I didn't realize this, but the entire '80s happened in 1981. It's true! Because basically every song they play on Sirius XM's 80s on 8 came out in the same year. It's weird because I thought I was born in 1982 but, nope, the evidence says it was '81 like everything else. Live and learn.
So here are 10 songs from 1981. We'll go back to 5 next week, probably.
Rush — "Tom Sawyer"
I'll be honest with you: I don't like Rush. I really don't. I know that I'm supposed to, as a nerdy white guy who loved video games in the late '80s and early '90s, but it just grates on me.
However, I learned my lesson from the Dark Side of the Moon debacle, so I'll give you a token Rush song. Of all of them this is the one I dislike least. Don't expect more.
Phil Collins — "In the Air Tonight"
It's just not the '80s without that one drum part in "In the Air Tonight." You know the one. It was in The Hangover, the Mike Tyson intro. If you want to establish a scene in a movie as being in the '80s, and it's a dreary sort of movie with a lot of unnecessary rain, that's definitely the sound you play.
Rick Springfield — "Jessie's Girl"
This is the representative of two songs: "Jessie's Girl" and "Centerfold," or the in-retrospect-very-problematic slot. It's the least problematic of the two of course—"Centerfold" is about a guy who's mad that a girl he used to date posed nude, as if that's any of his business—but it's still pretty creepy if you really think about it.
This will of course become a theme as the '80s continue, and oh will it be uncomfortable. So brace yourself.
Rick James — "Super Freak"
It's kind of a shame Rick James has been reduced to that one Chappelle's Show episode because he was actually really good at music. I mean, he did definitely do a whole lot of cocaine, and the episode was hilarious, but it's minimized how unbelievably catchy "Super Freak" is.
Billy Squier — "The Stroke"
I've mentioned before that I drive a Camaro and, in keeping with the Camaro lifestyle, I have a whole playlist of Camaro-driving songs that I play on road trips. Songs that truly capture the essence of cruising down the highway in a Redneck Cadillac.
The best description of "The Stroke" is that it's near the top of my Camaro-Driving Playlist along with Sammy Hagar's "Heavy Metal," Whitesnake's "Still of the Night" and Nazareth's "Hair of the Dog".
Oh, and all of that's a compliment. I love the song.
Journey — "Don't Stop Believin'"
Rather than describe "Don't Stop Believin'," I'll just set this time aside for you to sing the song, probably poorly, at the top of your lungs. It's no use trying to resist.
Olivia Newton-John — "Physical"
I really didn't want to include "Physical" because it's just so, so bad. Unfortunately, my roommate quite correctly pointed out that the song and the video are the most 1980s thing possible, and to leave it out would be to deny how unbelievably tacky the entire decade was. And I can't do that. But I also don't have to like it.
The Human League — "Don't You Want Me"
You may not realize this if you're not a nerd, but there's a genre called chiptune in which actual bands compose actual songs on, essentially, the sound card of an NES. It's pretty much all the bleeps and bloops of 8-bit console gaming, but arranged into often very good compositions.
I'll argue until I'm blue in the face that "Don't You Want Me" is the biggest chiptune hit of all time. Aside from the vocals, every sound in the song could have been generated by a Nintendo cartridge. And it's so good! It's very good.
What I'm saying is you should listen to Freezepop and other chiptune artists.
Soft Cell — "Tainted Love"
"Tainted Love" is the representative of all the synth-heavy new wave of the year, in the same way "Ace of Spades" held down the fort for all the metal of 1980. I can't just fill the list with it, so my favorite of the group gets to stand in place of the group.
Also, the video is insane.
Black Flag — "Rise Above"
Now that you've seen a bunch of songs you may really like, here's one you may not know that came out at the tail end of 1981. But, you know what? Henry Rollins, despite what this video may suggest, is one of humanity's greatest champions, a soft-spoken intellectual with an intense natural curiosity about the world. So the most popular song from his band's (arguably) best album absolutely makes the cut. And if you have a problem with that, we can't be friends anymore.
Honorable Mentions
Iron Maiden — "Purgatory"
Duran Duran — "Girls on Film"
The Go-Go's — "We Got the Beat"
The Rolling Stones — "Start Me Up"
Depeche Mode — "Just Can't Get Enough"
J. Geils Band — "Centerfold"
Follow editor Daniel J. Willis at Twitter.com/BayAreaData.