RIFF Rewind 1988: N.W.A., Public Enemy and … Enya?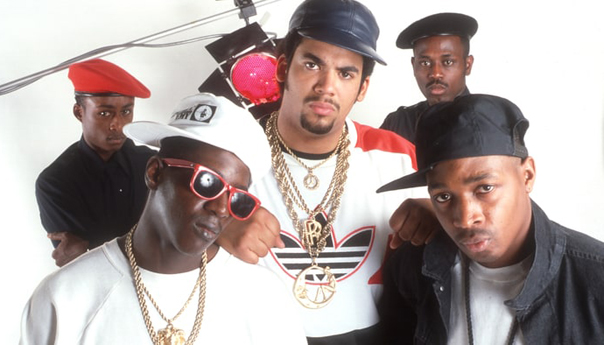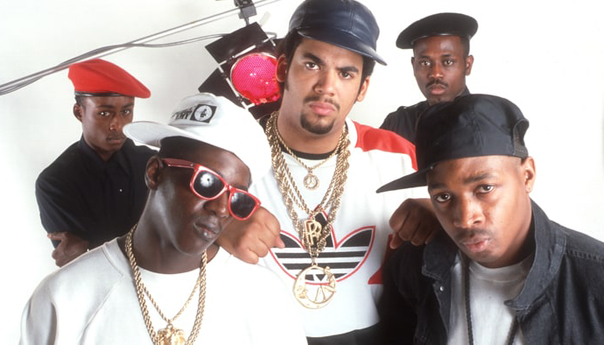 The year 1988 was a great year. For example, Bobby McFerrin's "Don't Worry Be Happy" came out! And the Taylor Dayne classic "Tell It To My Heart!" Everyone loves both unironically, right?
Ok, so not those.
But 1988 did give us two of the greatest hip-hop albums of all time in Straight Outta Compton and It Takes a Nation of Millions to Hold Us Back (which, astoundingly, isn't even the best Public Enemy album). It also gave us two of my all-time favorite rock songs, and a song I can guarantee you didn't know the name of until now.
Joan Jett and the Blackhearts — "I Hate Myself For Loving You"
Some people quit watching football because it's literally killing its players. Others, because the owners actively stifle the free speech of the players at the behest of a mad president. Me? It's because Sunday Night Football ruined one of the best rock songs ever with the help of Faith Hill and Carrie Underwood.
OK, that may have been hyperbole, but this is still one of the best rock songs ever recorded. The main guitar riff is hard and grungy while still being catchy. The beat almost forces you to head-bang, and the chorus is impossible not to sing along to in the car. It's just about perfect.
I mean, not so perfect Faith Hill couldn't butcher it. But pretty close.
Public Enemy — "Bring the Noise"
Like I said in the intro, It Takes a Nation of Millions to Hold Us Back manages to be one of the best albums in rap history and also only the second-best album from Public Enemy. Fear of a Black Planet is the best and I will fight you if you disagree.
This is the year when hip-hop turned up the speed. To modern ears everything before this seems uncomfortably slow, but this is when the BPM starts to rise and the flow starts to improve.
N.W.A. — "Fuck tha Police"
You know, 30 years later, I really wish this song wasn't as relevant. If you look past the threats and aggression (which people tend to be hesitant to do) you get descriptions of police brutality and profiling that really haven't changed whatsoever. And we didn't believe it until everyone carried a video camera around with them at all times.
Oh, and it's an amazing song. One of the best hip-hop songs ever recorded. But also politically relevant for three decades and counting.
Metallica — "One"
Like you were really getting out of this list without a Metallica song.
This one is special, though. While it's hard to pick a favorite song for an obsessed superfan like me, if you put a gun to my head, it would be "One." It's nearly eight minutes of absolute perfection. From the beautiful musicality of the intro, to the gradual ramp-up to the intensely metal late portion that could inspire anyone to run clean through a wall, to the message of the lyrics about the horrible treatment of injured veterans. Again, this is still depressingly relevant 30 years later.
As a bonus? Seeing "One" performed live is a near-religious experience. The intro pyrotechnics, the mid-song pyrotechnics, the immense laser light show, the late-song pyrotechnics, it's worth the ticket price unto itself.
I've listened to the song three times while writing this column, is what I'm saying. In a row. I love the song.
Enya — "Orinoco Flow"
Metallica to Enya! Where else will you get that juxtaposition?
This song is not called "Sail Away" no matter how much it should be. But you know the song. Everyone knows the song. Nobody knows why.
Also, it's a good way to come back down from four consecutive listens of "One" before going to bed. (I, err… I may have listened to "One" a fourth time.)
Honorable Mentions
Taylor Dayne — "Tell It To My Heart"
Tracy Chapman — "Fast Car"
Poison — "Every Rose Has Its Thorn"
Run-DMC — "Mary, Mary"
Robert Palmer — "Simply Irresistible"
Bobby McFerrin — "Don't Worry Be Happy"
Bon Jovi — "Bad Medicine"
Follow editor Daniel J. Willis at Twitter.com/BayAreaData.