RIFF Rewind: Green Day, Warren G, The Cranberries wrote the best cuts of 1994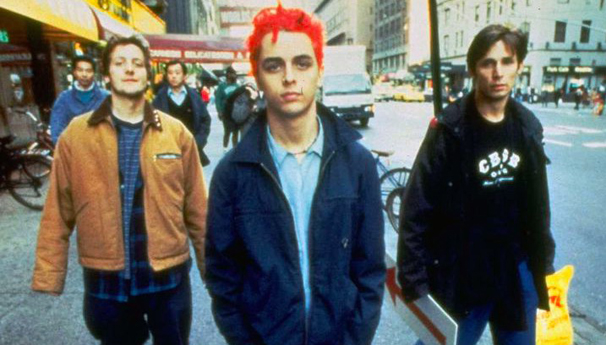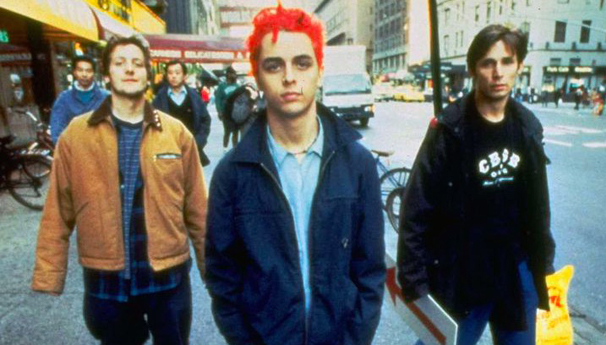 You know how the music you liked as a teenager sticks with you, and you remain a fan for life? Those songs take you back to a simpler time when you were discovering your tastes and personality, separate from your parents,' for the first time.
What I'm saying is this week's songlist has 23 songs.
Rather than do a second double-length (or so) list in a row, I'm gonna pick five songs but list similar songs I really wish I could've included under them. And I expect you to listen to them all!
Green Day — "Basket Case"
The East Bay's own Green Day had its late resurgence, which cemented its legend status, but Dookie was Green Day's breakthrough into popularity in the first place, and "Basket Case" was its first hit single. I don't know that I really like it best, but it's a good song and I give it credit for the crossover success.
See Also: While Green Day had the spotlight and staying power, 1994 was a banner year for pop punk overall. The Offspring's "Bad Habit" off Smash is a great song to drive to (ahem), and Bad Religion's "21st Century (Digital Boy)" somehow remains relevant even though the kids he's singing about are the parents now.
Beck — "Loser"
This was the hardest call, considering some of the great songs I had to pass up, but I love mid-'90s Beck. Mellow Gold and Odelay are great, if weird, albums that show an inventiveness and refusal to adhere to genre conventions that you don't usually see get a major label record deal.
See Also: Weezer's "Buddy Holly," the Meat Puppets' "Backwater" and Nine Inch Nails' "Closer" are also on the list of songs I can't believe got major distribution. Wildly dissimilar from each other, what they have in common is that they didn't sound like anything else of their time. While they'd probably all have YouTube success today, could you imagine major record labels signing them?
Warren G — "Regulate"
Yes, yes. Warren G gets the nod over Biggie. He'll have his time, so for now Nate Dogg and Warren G get to regulate the list. Plus it reminds me of when Josh Donaldson wore the green and gold… those were good days…
See Also: Hip-hop was getting more mainstream, which means the quality was rising but it was losing its edge. The sort of music rebel outsiders make is different than the music well-paid professionals make; not that either is necessarily better or worse, but they're different. In addition to The Notorious B.I.G.'s aforementioned "Big Poppa," we have Coolio's "Fantastic Voyage" and the Beastie Boys' "Sabotage" holding down rap, any of which could've had this spot.
The Cranberries — "Zombie"
Some of you (I'm looking at you, Roman) weren't thrilled I passed up "Linger" on last week's list. There was a reason! I try to avoid putting the same band in back-to-back editions, and there's no way I could leave off "Zombie," one of the best songs ever written. While this performance reigns supreme, even the covers are amazing, which speaks volumes for the song's quality.
See Also: While the late Dolores O'Riordan deserves your attention and respect, I would be remiss if I didn't also give a shoutout to Liz Phair's "Supernova," Veruca Salt's "Seether," and Hole's "Jennifer's Body." Hooray for women who rock!
Nirvana — "The Man Who Sold the World"
This was a given. Nirvana's last album before Kurt Cobain's death and the clearest sign of his incredible musical talent; any song off from this live album could have been on the list. The album resonates so much with me that I've been known to listen to it beginning to end as almost a form of meditation.
So why the David Bowie cover? Well, "Where Did You Sleep Last Night" was overshadowed by Fantastic Negrito's amazing version of "In the Pines," so it seemed wrong to put a Meat Puppets cover in the top five but relegate the actual Meat Puppets to the Honorable Mentions, and I already used the non-acoustic version of most of my favorite Nirvana songs. Plus it's the rare cover that actually surpasses the original, a feat otherwise only accomplished by greats like Johnny Cash and They Might Be Giants.
See Also: This was grunge's peak, so while Nirvana's transcendent milestone got the headline spot, you should absolutely also give a listen to Soundgarden's "Black Hole Sun," Pearl Jam's "Better Man" and Bush's "Machinehead." And even that's a truncated list. It's all downhill from here, people who wear too much flannel.
Honorable Mentions
Meat Puppets — "Backwater"
Soundgarden — "Black Hole Sun"
Nine Inch Nails — "Closer"
The Offspring — "Bad Habit"
Hole — "Jennifer's Body"
Weezer — "Buddy Holly"
Beastie Boys — "Sabotage"
Coolio — "Fantastic Voyage"
Portishead — "Wandering Star"
Dinosaur Jr. — "Feel the Pain"
Oasis — "Live Forever"
Notorious B.I.G. — "Big Poppa"
REM — "What's The Frequency Kenneth"
Bad Religion — "21st Century (Digital Boy)"
Liz Phair — "Supernova"
Pearl Jam — "Better Man"
Veruca Salt — "Seether"
Bush — "Machinehead"
Follow editor Daniel J. Willis at Twitter.com/BayAreaData.