REWIND: Janet Jackson wrote one of the best songs of 1997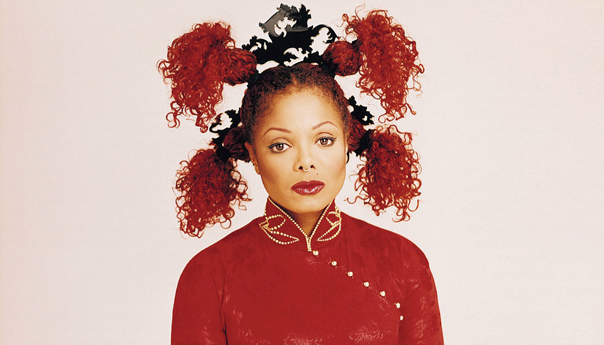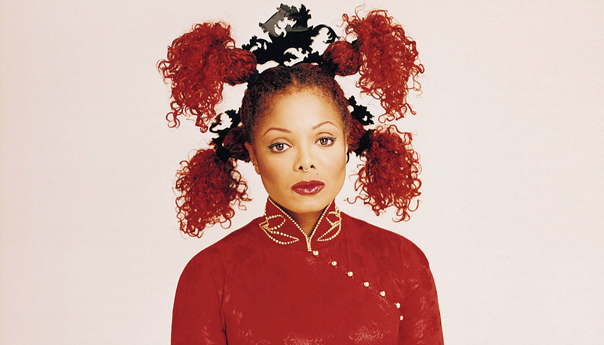 Another year I was in high school and into modern music, another excessively long longlist of songs it kills me not to include. So before we get started with the official lis, here are some songs that didn't make the final cut that you should still listen to:
Our founder and fearless leader Roman will be mad at me if I don't give a shoutout to U2's "MoFo" and "Please," and this will be published on the first day of Outside Lands so I'm going to have to see him all weekend. So listen to those.
On to the more important songs (by which I mean the ones I like): White Town's "Your Woman" and Savage Garden's "I Want You" are underrated gems that you should get familiar with. Blur's "Song 2" is probably the best non-Queen song on most football stadium in-game playlists, along with The Prodigy's "Firestarter," though it should be the far superior "Breathe." "D' You Know What I Mean" is a better song than "Wonderwall" so if you associate Oasis with one thing you're probably picking the wrong one. Veruca Salt's "Volcano Girls" is arguably better than "Seether." Finally, I un-ironically love Chumbawamba's "Tubthumping" and don't deny it. So do you.
After all that, yes, there are still five more songs that actually made the cut.
The Offspring — "Gone Away"
Ixnay on the Hombre was one of my favorite albums through the '90s and '00s and, at the time, "Gone Away" was not the runaway hit track despite being one of the better ones overall. In a vacuum that would have inspired me to make it my selection from the album since I prefer to give some publicity to the deep cuts rather than just focus on the hits.
Fortunately for the song, these days it's probably the most well-known off the album thanks to Five Finger Death Punch's 2017 cover and its heartbreaking video. So now it's not "exposing youths to an underrated deep cut" as much as "reminding the youths that a song they like is actually a cover and they should listen to other songs from the original band if they like this one."
So, youths: Listen to Ixnay.
Third Eye Blind — "Semi-Charmed Life"
This one was almost automatic because a feature on the founding members of Third Eye Blind fighting for the band's name has consistently been the most-read feature on RIFF since it first ran in August of 2016. It's August of 2018 and, as I write this, it's still the second-most popular article.
Apparently our readers love them some Third Eye Blind! And who am I to deny then more of what they crave?
Also it's a good song. Very good, in fact! And I'm not just saying that to appease the growing mob of fans that stalks our site day in and day out.
The Notorious B.I.G. — "Hypnotize"
This song, by far Biggie's most well-known and enduring, was actually released posthumously. He was killed 16 days before the album, in retrospect eerily-named Life After Death, was released.
It's a shame not just because no person deserves to be killed but because he was an incredible talent. His life gets tied to Tupac Shakur's because of the connection between their deaths, but they really were Beatles-and-Rolling Stones-esque complementary talents: Biggie's flow versus Tupac's lyrics, Biggie's boatfulness versus Tupac's social consciousness. Just think what could have been if both had been allowed to reach their full potential.
Janet Jackson — "Together Again"
I admit that this one makes the list in large part because I'm seeing Janet Jackson perform at Outside Lands two days after this column's publication and I'm pretty excited for it. If Odelay had come out in 1997 rather than 1996 Beck would have been on here too. Not much of a chance for a Janelle Monae album to have fallen on the correct week considering she was 11 for most of 1997, unfortunately, and Chicano Batman didn't form until 2008…
It's also a really good song, of course. Easily my favorite of Janet Jackson's songs. I do have some integrity with these lists, I wouldn't put something on here purely because it's timely. … Really. … Shut up.
Metallica — "The Memory Remains"
Originally intended to be the second part of a double album with 1996's Load, Reload turned out to be a better product, more influenced by Southern rock than its almost-companion.
Beyond that, though, it holds a special place for me. It's the first Metallica album I ever heard.
I was at a birthday party shortly after the album came out and a good friend of mine put it on. I was completely enthralled. I was just starting to break out from my parents' musical tastes, religiously watching MTV and trying to change the radio station in my mom's blue 1989 Plymouth Voyager with fake wood paneling (because literally everyone's mom drove a blue 1989 Plymouth Voyager with fake wood paneling in the '90s) from KSAN, the awful pop-country station (because literally everyone's mom listened to pop-county in the '90s). I'd had flirtations with metal, notably "Feed My Frankenstein" on the Wayne's World soundtrack, but no music had really gotten into my head as immediately or as completely.
I found the friend and demanded to know what it was, and he told me it was Metallica's new album and showed me the case. I bought it the next day. In fact I still have that CD, though it's seen better days. But what really sealed the deal was the following Monday when we went back to school and he'd brought me a taped copy of Master of Puppets.
Twenty-one years later, here we are.
Honorable Mentions
Daft Punk — "Around the World"
Our Lady Peace — "Clumsy"
Blur — "Song 2"
Veruca Salt — "Volcano Girls"
Marcy Playground — "Sex and Candy"
White Town — "Your Woman"
U2 — "Mofo"
Savage Garden — "I Want You"
The Chemical Brothers — "Block Rockin' Beats"
Meredith Brooks — "Bitch"
Foo Fighters — "Everlong"
Radiohead — "Karma Police"
The Prodigy — "Breathe"
Smash Mouth — "Walkin' on the Sun"
Harvey Danger — "Flagpole Sitta"
Backstreet Boys — "Everybody (Backstreet's Back)"
Oasis – "D'You Know What I Mean"
Chumbawamba — "Tubthumping"
Cornershop — "Brimful of Asha"
The Verve — "Bitter Sweet Symphony"
Deftones — "My Own Summer (Shove It)"
Natalie Imbruglia — "Torn"
Follow editor Daniel J. Willis at Twitter.com/BayAreaData.