RIFF REWIND's best songs of 1998: Lauryn Hill, Stabbing Westward and Jennifer Paige?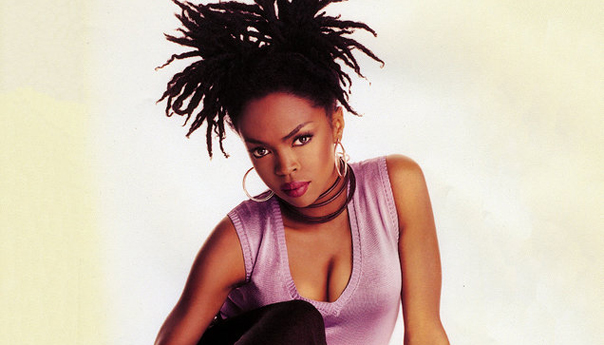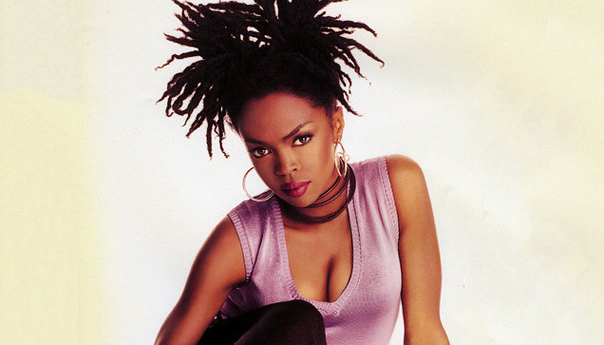 First off, obviously, I need to give a shoutout to Aretha. She had the best voice in the history of music and I will fight you if you disagree.
On to 1998.
First, since I still have fond memories, some shoutouts to songs I wanted to put on the list more for nostalgia than quality. For example: "Inside Out" by Eve 6 and "Stitches" by Orgy, which I heard many, many times because girls I had crushes on loved them. "Space Lord" by Monster Magnet, "Push It" by Garbage and "The Rockefeller Skank" by Fatboy Slim were on my gaming CD (like a playlist but burned into a plastic disc with a laser, ask your parents) so I spent many an hour playing Civilization II to those. And, of course, "Ghetto Supastar" by Pras was a great song that misses the cut because the best part is just the chorus they stole from Kenny Rogers and Dolly Parton. [Ed. note: OMG. OMG! I just listened to that and Willis is totally right, and I never knew that before!].
To the list!
Stabbing Westward — "Save Yourself"
I've wanted to include Stabbing Westward a couple times now but they never quite made the cut, so I figure if I don't include my favorite song of theirs it's never gonna happen.
This really is a textbook example of the weird grinding industrial metal that I and other socially maladjusted people who wore too much black were into in the late '90s, and while the genre died almost immediately, I still think it's pretty great. But then again, I developed that fondness when I was a teenager. And teenagers are, as a rule, stupid, so your mileage may vary.
Jennifer Paige — "Crush"
I don't put a lot of (well, any) pop songs on here, because aside from the masters I just don't like a lot of pop. It's right there in the name; it's designed to be as palatable to as many people as possible and get popular, which usually means any quality is beaten out of it after market research.
So why am I including this seemingly random one hit wonder? Because to my hormone-addled 15-to-16-year-old brain this song and "Genie in a Bottle" by Christina Aguilera were the hottest things in the entire world. I'm pretty sure my taste in women is based on those two songs and the album covers for Meredith Brooks' Blurring the Edges and Janet Jackson's Janet (folded-out edition).
Godsmack — "Voodoo"
Do yourself a favor, find a sound system with a subwoofer the size of a small car and play this song loud.
Usually I have a rule that if you need to listen to a song under certain circumstances for it to be truly great it doesn't actually count as great, but to this day this is one of the songs I use to test out a new sound system. It has the richest low tones of any song I've heard and when played loud enough, you can practically feel it in your bones.
That's… that's a good thing. It doesn't sound good when I write it out, but it's good.
Lauryn Hill — "Everything is Everything"
I would have to turn in my music critic badge if I didn't include a track from The Miseducation of Lauryn Hill. It's a truly great album that everyone should listen to at least once.
But why this track from the album? Well, the video is cool. Otherwise it's hard to pick.
Placebo — "Pure Morning"
I admit I didn't actually hear this song in 1998. I was introduced to this and Honorable Mention "Korean Bodega" by the Fun Lovin' Criminals by a guy named Paul who was briefly my college roommate in 2004. So either this was more popular in Zimbabwe than the United States or I haven't always been this achingly cool with my finger on the pulse on of pop culture.
Really though, credit to Paul or the nation of Zimbabwe. This song is great and way ahead of its time. You may have never heard it, and you should hear it. You're welcome.
Honorable Mentions
Fastball — "The Way"
Semisonic — "Closing Time"
Massive Attack — "Teardrop"
Eve 6 — "Inside Out"
Garbage — "Push It"
DMX — "Ruff Ryders' Anthem"
Lenny Kravitz — "Fly Away"
NSYNC — "I Want You Back"
Monster Magnet — "Space Lord"
Barenaked Ladies — "One Week"
Beastie Boys — "Intergalactic"
Monica — "The Boy Is Mine"
Orgy — "Stitches"
Rob Zombie — "Living Dead Girl"
Everlast — "What It's Like"
Hole — "Celebrity Skin"
Marilyn Manson — "Rock is Dead"
Goo Goo Dolls — "Iris"
Pras — "Ghetto Supastar"
Fatboy Slim — "The Rockafeller Skank"
New Radicals — "You Get What You Give"
The Offspring — "The Kids Aren't Alright"
Fun Lovin' Criminals — "Korean Bodega"
Follow editor Daniel J. Willis at Twitter.com/BayAreaData.