PLAYLIST: Chris Robinson ruminates on the music of the Bay ahead of Fillmore shows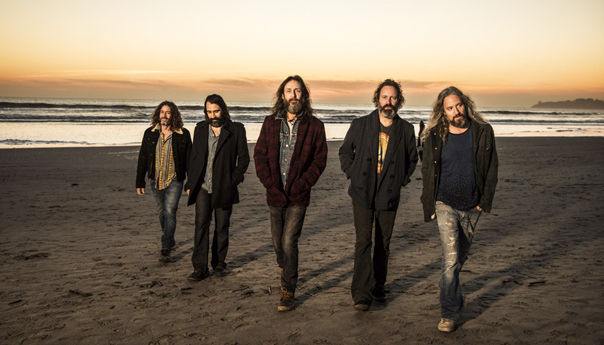 By now, it's a tradition years in the making. Every year, Chris Robinson and his bands return to perform a string of San Francisco shows. It's no different in 2017; the Chris Robinson Brotherhood performs a three-night residency at the Fillmore on Thursday, Friday and Saturday.
Chris Robinson Brotherhood
8 p.m., Thursday, Friday, Saturday
The Fillmore
Tickets: $32.50.
The former frontman of The Black Crowes isn't originally from these parts, but the Bay Area has always called to him. So he moved to Marin County a few years ago and fell lock-step into the culture and local traditions. He's run The CRB from his home base, regularly releasing new collections of songs, the most recent being July's Barefoot in the Head. The record is the Chris Robinson Brotherhood's fifth since 2011.
Robinson is well-versed in the history of Bay Area music, and he wanted to share a playlist of the songs that remind him of his new home in advance of the Fillmore gigs later this week.
"The S.F. music scene has always been chock full of heady players and writers whose artistic palette and temperament have mirrored the the fierce independent nature of the Bay Area," Robinson said in a message to RIFF. "From the kaleidoscopic lens of the acid revolution to the Berkeley punk scene and beyond, music is still the driving force of culture and shared experience for those looking to blow their minds and tap their feet."
1. Sandy Bull – Electric Blend
2. The New Riders of the Purple Sage – Dirty Business
3. Steve Miller Band – Quicksilver Girl
4. The Flaming Groovies – High Flying Baby
5. Quicksilver Messenger Service – Mona
6. Jefferson Starship – Let's Go Together
7. The Glass Family – House of Glass
8. The Youngbloods – Hippy from Olema
9. Country Joe & the Fish – Porpoise Mouth
10. The Grateful Dead – Till the Morning Comes
11. Crystal Syphon – Family Evil
12. Sly & the Family Stone – Somebody's Watching You
13. Beau Brummells – Magic Hollow
14. Moby Grape – Now I Know High
15. Blue Cheer – Babylon